This was my third trip to Splore, the scenic festival about an hour south of Auckland.  They say it's an integrated, eco-aware, family-friendly event and that it's not all about the music—but the music is always gonna be top of my list of things to do.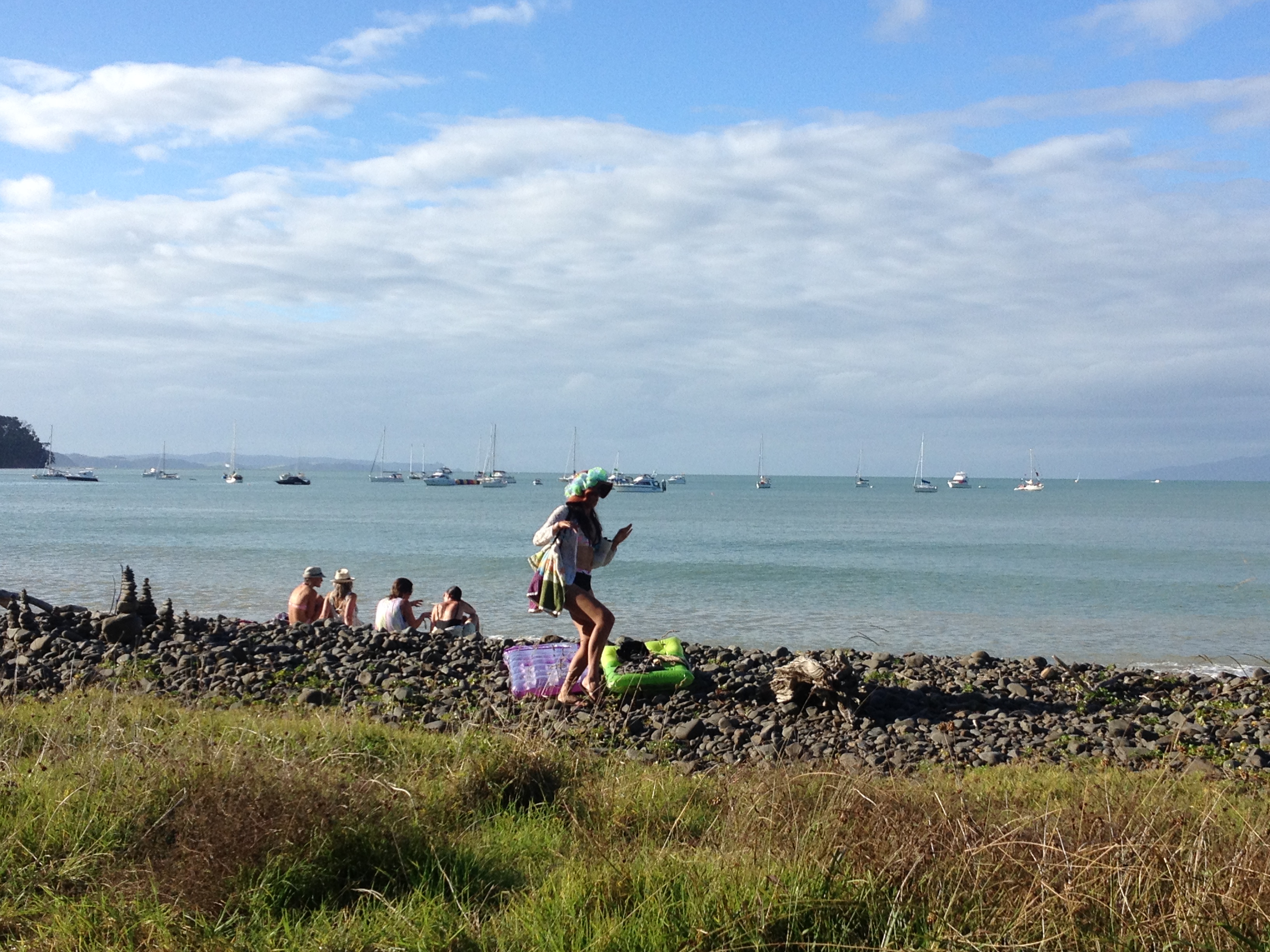 These were my fav acts:
The '90s were superb for music in many ways and one of them was the sort of downbeat made by this guy as heard on his seminal album Smokers Delight, which sat beautifully alongside compilations like Give Em Enough Dope and  Dope on Plastic. So I showed up at 12.30am on the Jager DJ stage with open ears and no clue what he'd play. He kicked off with drum n bass then served a mix of bass-heavy tracks that sounded both brand new and familiar.
Later I was at the late-night house stage and he got on the decks and played a couple of hours of straight up 4/4. The singer from the Correspondents even popped up as a guest MC.
Then his closing set on Sunday afternoon on the mainstage was perfect too. I thought the crown would have dwindled but the field and hillside and sea were full of colourful people who clearly got his vibe. Or he clearly got ours. Either way, he was a perfect match for Splore and I'd love to hear him play again – whatever genre.
I went to the "live" set (one man on a keyboard or some kind of electronic kit, one drummer) at 10pm on Friday on the mainstage – but wasn't that keen. I wasn't close enough  to be immersed in the bass and the music sounded a bit flat and metallic.
Yet I still lined up front of stage for his DJ set at 11pm on the Jager stage. It was a masterclass in a slow, heavy, techy build. Exactly what you'd hope to hear on a journey on a top notch, intergalactic space club. In the meantime, the sound system here on Earth did it justice.
This was a short neon dance show with highpowered waterworks. Just the thing you want to see accidentally enroute between stages.
Chanced upon this heavy-ass, Smashing Pumpkins/Black Sabbath rock band with three chicks and a male drummer. The only real rock act of the festival, they should have had a bigger crowd but the 5.30pm Saturday, mainstage slot probably clashed with people's move to freshen up and eat.
These guys sounded a bit like the Clash and I liked the energy and lyrics but mainly I liked the frontman's travelators along the front of stage. Best moonwalk ever!
I wish I'd watched more of this rapper, instead of just one track. She was a fireball of sass and style and the beats were cool too.
Klangkarussell cancelled and Sticky Buds was the replacement. His highpowered set covered all bases, swinging from the more palatable end of dubstep into house and drum n bass. The crowd went ballistic. SB was in frequent eye contact with his sound engineer and they kept conspiring to push the massive system to its limits, shaking the ground a few times, causing punters to exchange shocked looks.
I was super disappointed when these guys kicked off their set with dubstep because I was hoping to hear ragga, dancehall or jungle. So I disappeared but when I returned at the end they were rolling out the dnb and the crowd was jumping. A bunch had gotten up on the bassbins and the two MCs were stationed at either end among them. After their set, they came out to shake hands with the front row and then got down to walk among us. These veterans get full points for public relations.
Their sundown set at the sunshack was perfect. Gorgeous dnb and Tali looking imperious and glamourous in a luxe, layered costume, singing and rhyming about the moment.
By chance I caught both his sets (Jager stage at 10.30pm on Fri and the closing set at 1.30am at the Sun Shack on Sat). I dug his high energy beats that encouraged a frolicking, frisky vibe – but it was strange to hear a whole set of what became known as Swing House in the early 2000s. It's Great Gatsby '20s music and a friend once said it's only popular when the economy's pumping and people are riding high. If Dr Cat is anything to go by, these must be good times we're in!
This band came highly recommended and we found ourselves at the front of the line to get into the part of the festival known as The Travellers Ball. There was no need for the line really; as soon as doors opened anyone could walk in. But we waited anyway and then rushed inside and the band exploded in a fit of lights and smoke – regaling in 70s-style glory led by the stunning throw-back vocalist.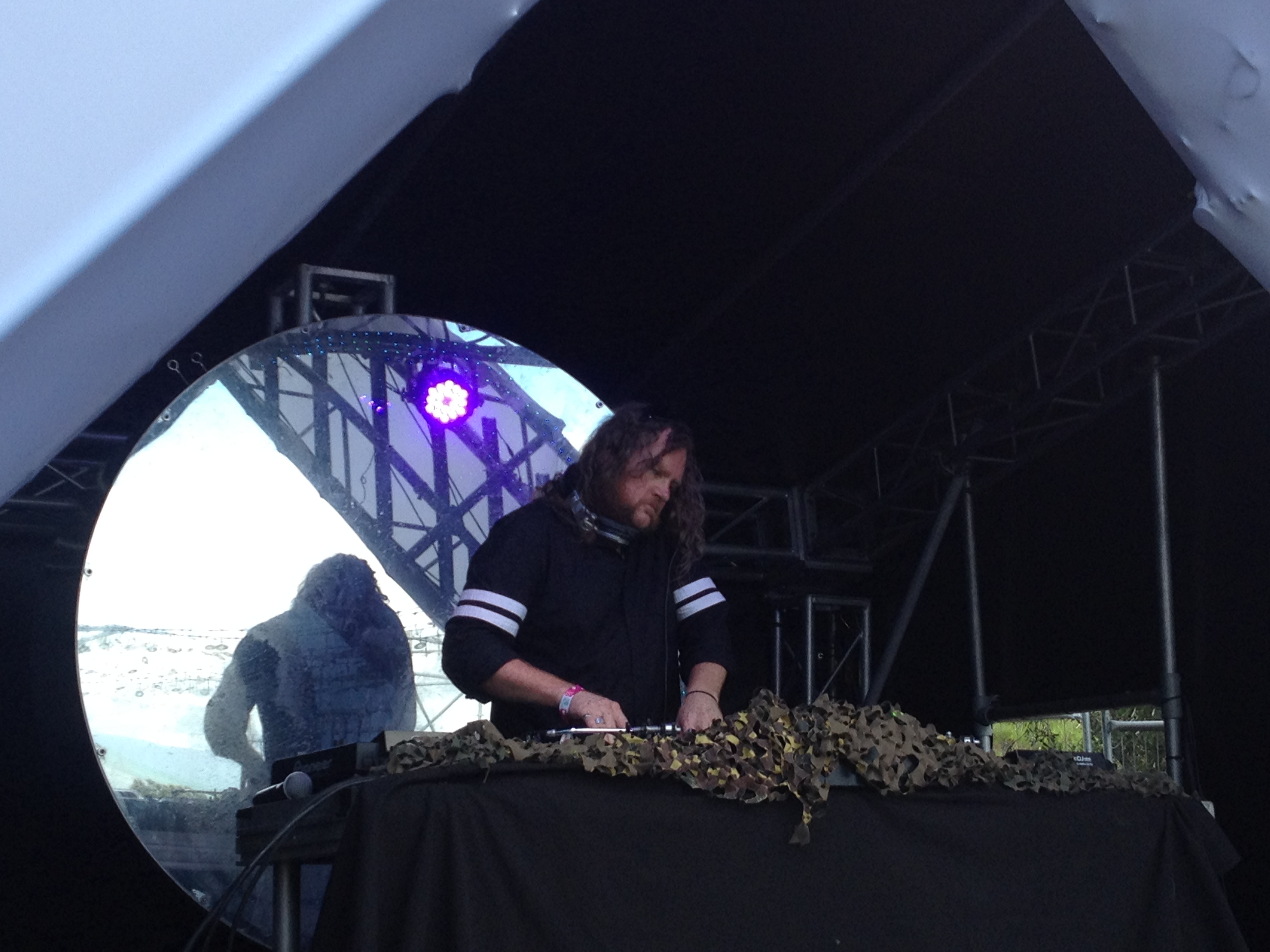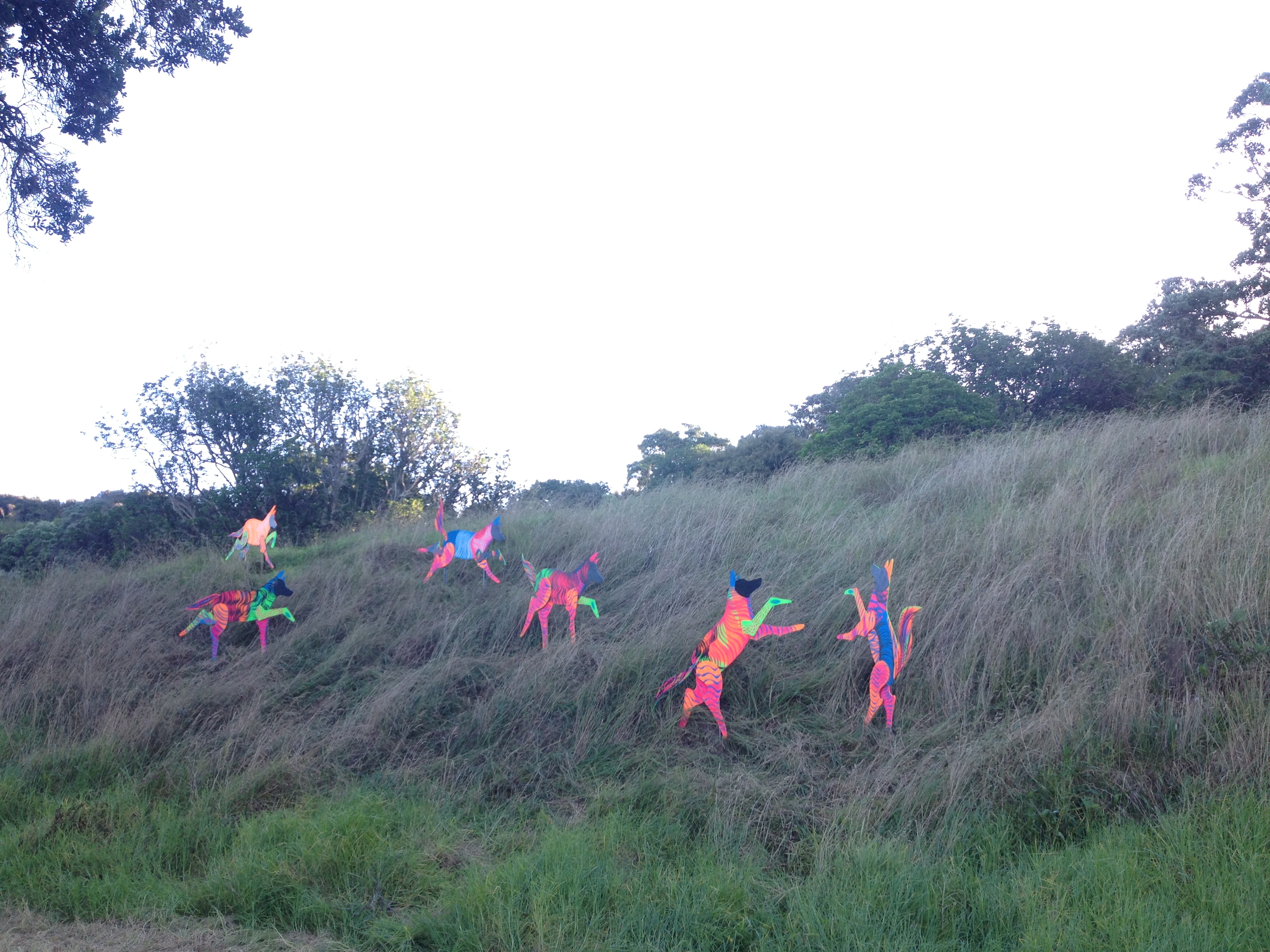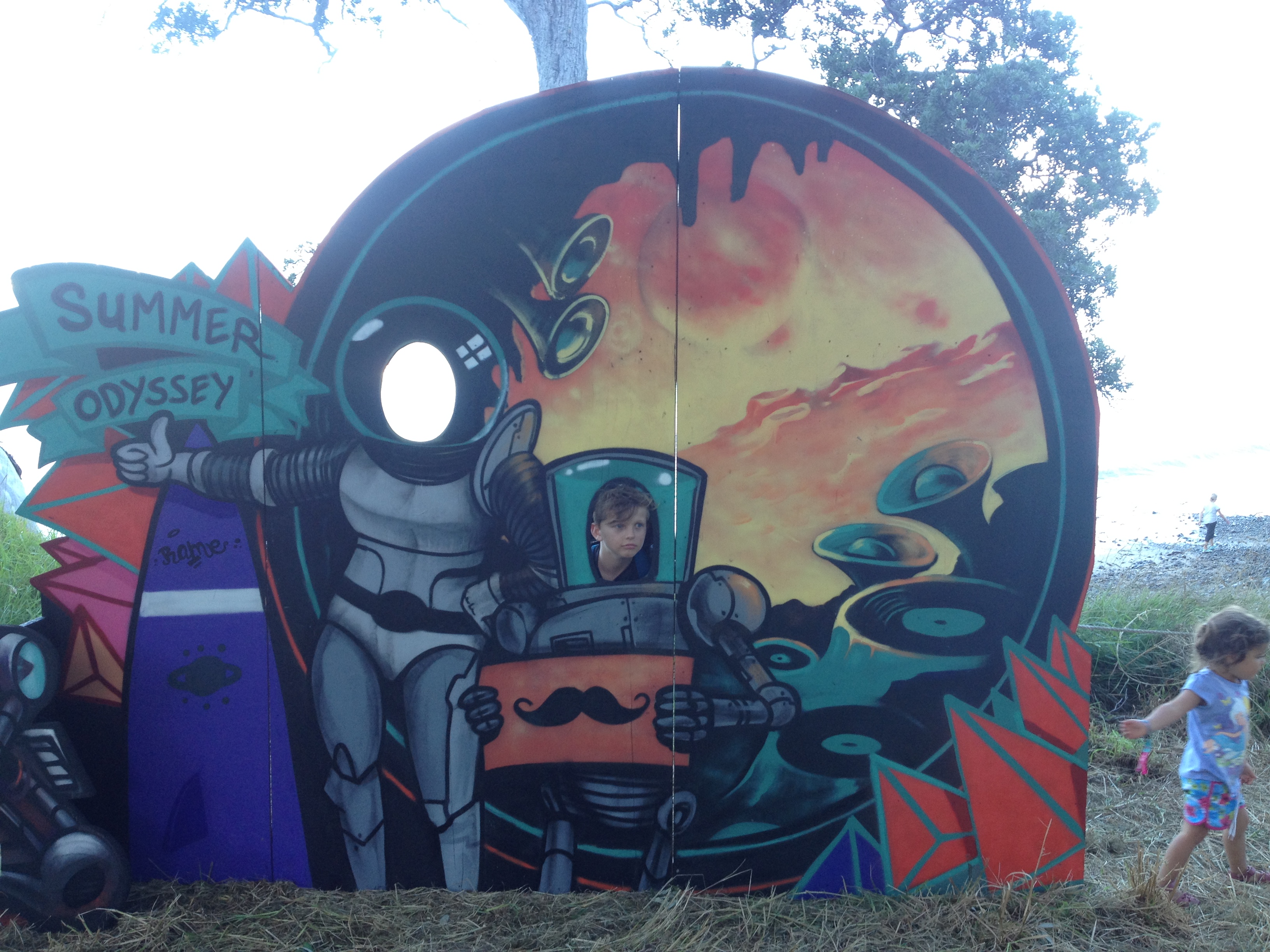 Besides these acts were many more wonderful stray beats, superior food and good coffee (when you could beat the queues). There was the usual splashes of art around the park and the weather was perfect. The best thing for me, though, was the crowds – particularly on the dancefloor. Everyone knew what they were doing and were exceedingly polite and friendly. No drunken yobs or wide eyed noobs.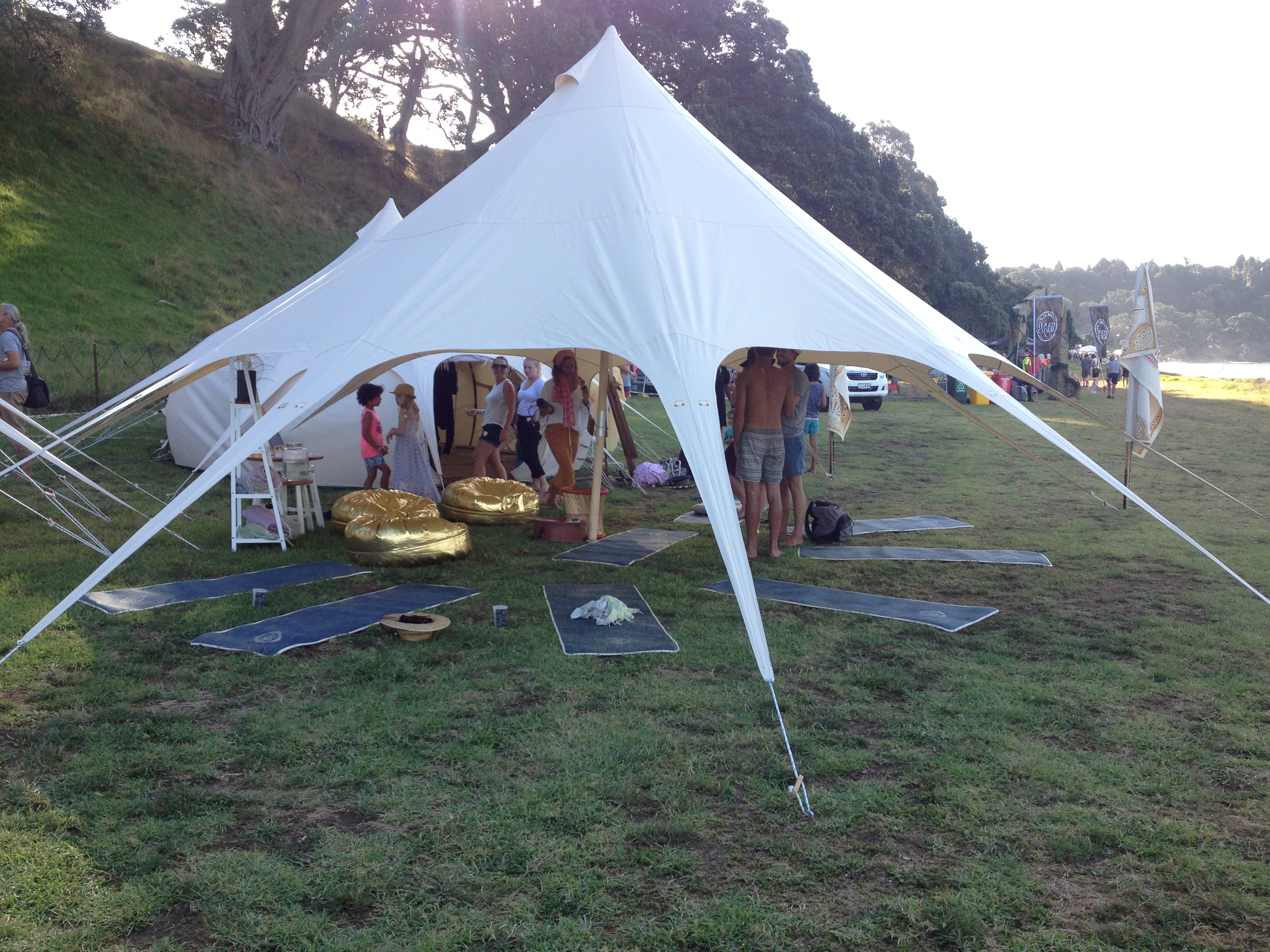 A couple of recommendations:
Brief artist descriptions on the programme. Just their city and a few words about genre would be helpful and possibly prevent under-attendance of some quality but lesser-known artists.
Another coffee cart or two. Everyone likes coffee. Nobody wants to wait 20 minutes for a number then another 20 minutes for a a coffee (I didn't!).
By far my best camping festival experience so far. P.S: These pics were all taken in the opening couple of hours before my phone battery ran out and I never bothered to charge it again. Hence, no nocturnal or artist pics.