I had long heard the name Patti Smith and associated it with the exciting time in NYC, somewhere between Warhol and the Ramones. I thought of her first as a musician, like an American PJ Harvey perhaps – though she's another artist whose work I don't know that well. Then I kept hearing about her book Just Kids and the verdict seemed to be that the writing was as good as the content. Last week I needed a new book and read Just Kids in two days, followed by its sequel of sorts M Train.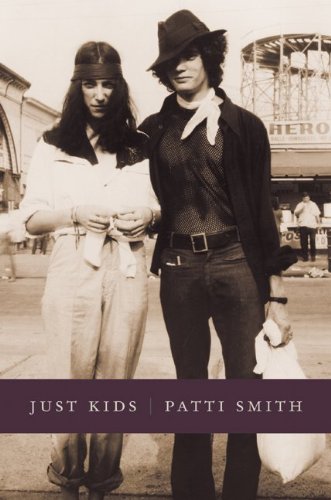 Just Kids is primarily about the life Smith led with Robert Mapplethorpe, an artist turned photographer who was taken by the disease that took so many other adventurous types in the 1980s. She tells of his struggles with his sexuality and his art, his inability to hold down a regular job, his desire to enter the Factory circle, his experiments with hustling and his eventual salvation by partner and patron Sam Wagstaff.
That may be what the story is about but Smith is a singularly introspective writer and so much of the action takes place in her head, or in describing the minutiae of her daily life as they moved from Brooklyn to Manhattan, from the periphery to the centre of the avant garde worlds of art and music.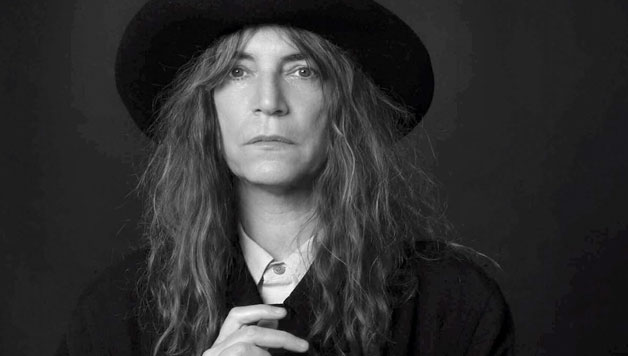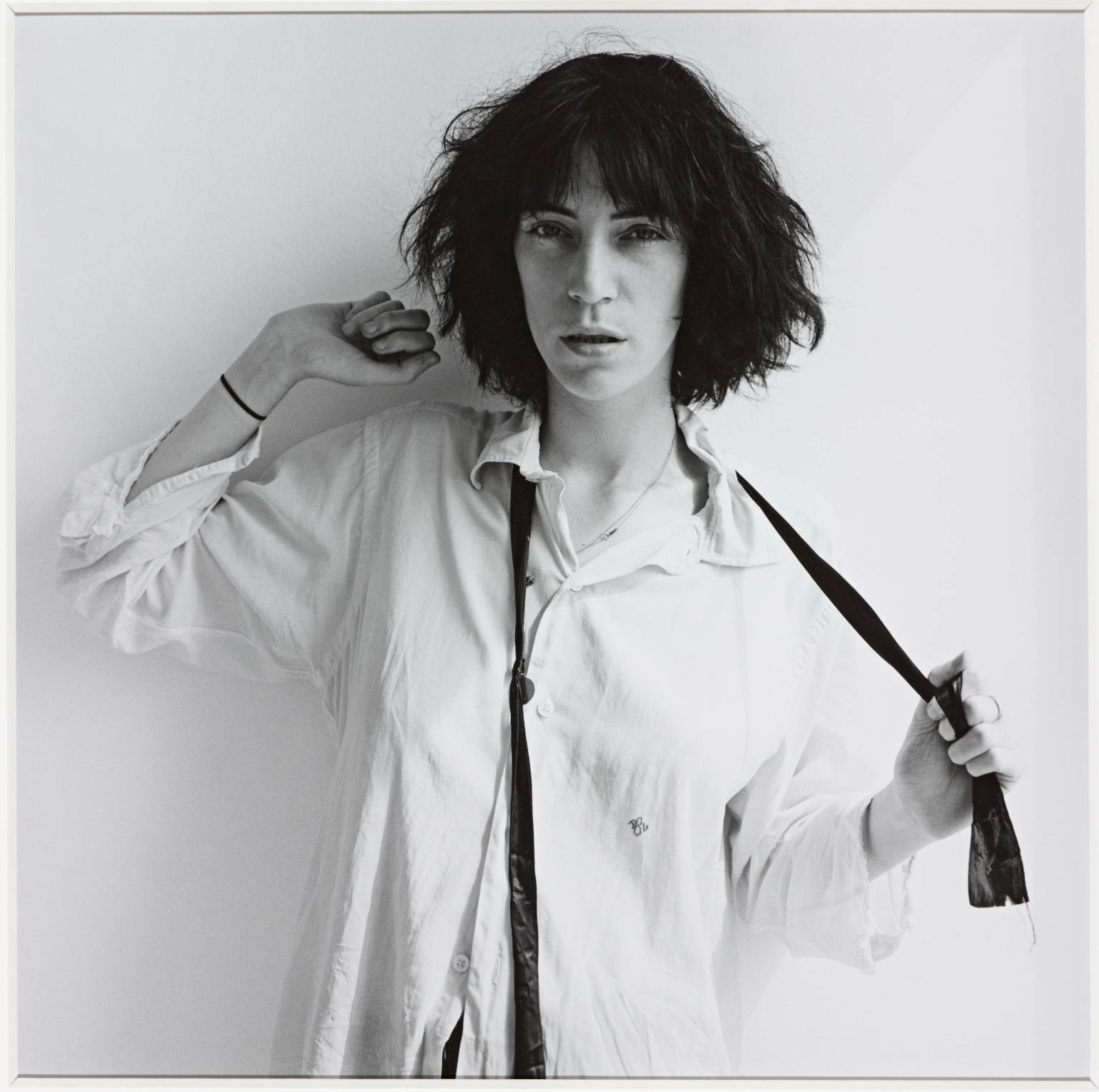 Dodging Bullets
Long before people cottoned onto the benefits of whole grains and the omega oils in olive oil fatty fish, Smith seems to have existed on a diet of brown bread or simple pasta with anchovies and sardines. She seems to have drunk prodigious amounts of coffee and her preference for caffeine over other drugs, or alcohol, is probably a contributing factor to her longevity over so many of the fallen giants of that scene.
At one point she lists the fate of some of the effervescent members of the Factory scene and alongside Edie Sedgwick's infamous decline were other misadventures, suicide and of course AIDs. It seems a miracle Smith avoided the latter given the fact she says she stayed intimate with Mapplethorpe quite a way along his track. Alongside relative teetotalism—she does seem to enjoy tequila or mescal, and the odd splash of sake—she seems to have been monogamous. Sadly, however, her great love Fred Sonic Smith, with whom she has her two children, also died young.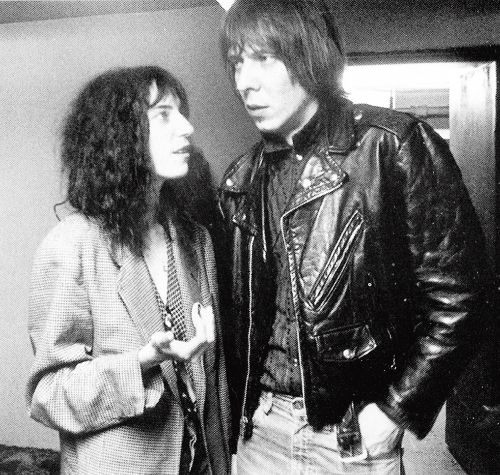 Vignettes about friends shooting up and herself pissing in coffee cups could amount to a seedy sort of tale but Smith's frank narrative voice lend the novel the tone of a nature documentary – and we should be grateful she was there to see and hear and smell and hear and touch such a mythical scene, the people and place of which are mostly lost now. She and Mapplethorpe lived for a time at the Chelsea Hotel, where artist's could use their work as collateral for rent. There she came into the orbit of great 27ers such as Janis Joplin and – perhaps it was earlier than the hotel – Jimi Hendrix. She was also a huge fan of Brian Jones.
I liked learning about the calculated way they managed to get onto the Warhol table at Max's Kansas City – though it was almost the 70s by then and the man himself was no longer present. A friend escourted them in the beginning, as they sat in an empty diner in the front room. Eventually they got past the female bouncer into the back room. Finally one night they got the nod, and Smith describes how nonchalantly Mapplethorpe rose to join them, knowing he was a circus inside.
A Consummate Pro
But the most interesting trajectory for me was her own journey was an artist. I said I thought she was a musician but long before she released Horses in 1975 she was scribbling poems, scrawling pictures and snapping Polaroids. Her friends called on her to read her poetry aloud. She had a seminal moment at a Doors concert, where she looked at Jim Morrison and recognised his conflict and thought, I could do that. She felt she needed to move when she read her work. She met musicians who fitted her vibe. These things conspired to make a frontwoman out of her, the leader of a rock band.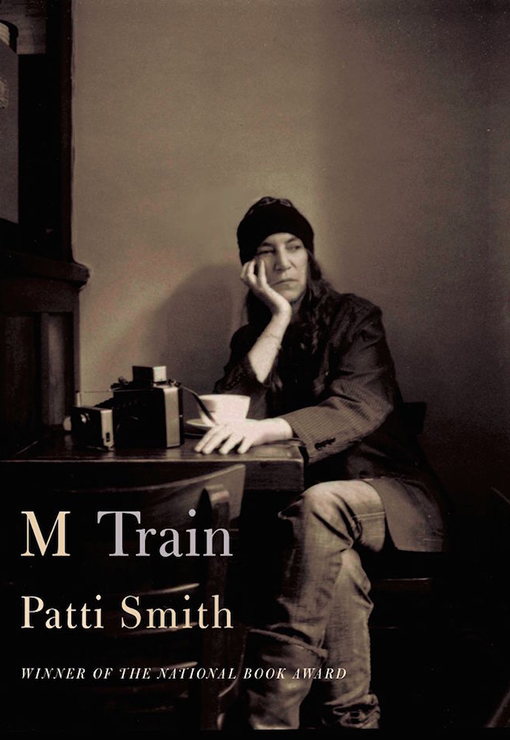 M Train is less sensational than Just Kids but Smith's internal life is just as rich. There are more details of good coffee and bad coffee and brown bread and oily fish. There are her observations that she's suffering from malaise, she's optimistic, she's sad – and how these feelings wash over her and she allows them to exist, with her, until some event or the passing of time helps them slide away. She notes and celebrates fine moments. She consults dates for favourable signs. Consults tarot before a trip, to set the tone.
She is successful now, as an artist, musician, writer and speaker. She travels frequently – though we couldn't exactly be sure how often because there is not often a date, nor are things always linear. She goes to Berlin to speak at an interesting conference, to London to watch detective shows on TV. A favourite section is when she details an earlier trip to Mexico as a young pretender in search of the perfect cup of coffee, and then her later trip as a celebrated guest of the Diego Rivera/or and Frida Kahlo museum. She reflects on these differences. She reflects on everything.
Hers is a mythical magical world where one has the means and connections to do anything, yet frequently she's to be found alone on her stoop or in her apartment with her cats. Toward the end of the novel she notices she's old now. I've learned she's also written an earlier book about coming of age – I'll read that next, let her words and her world wash over me and motivate myself to keep putting Art first, to become free of punching the clock.