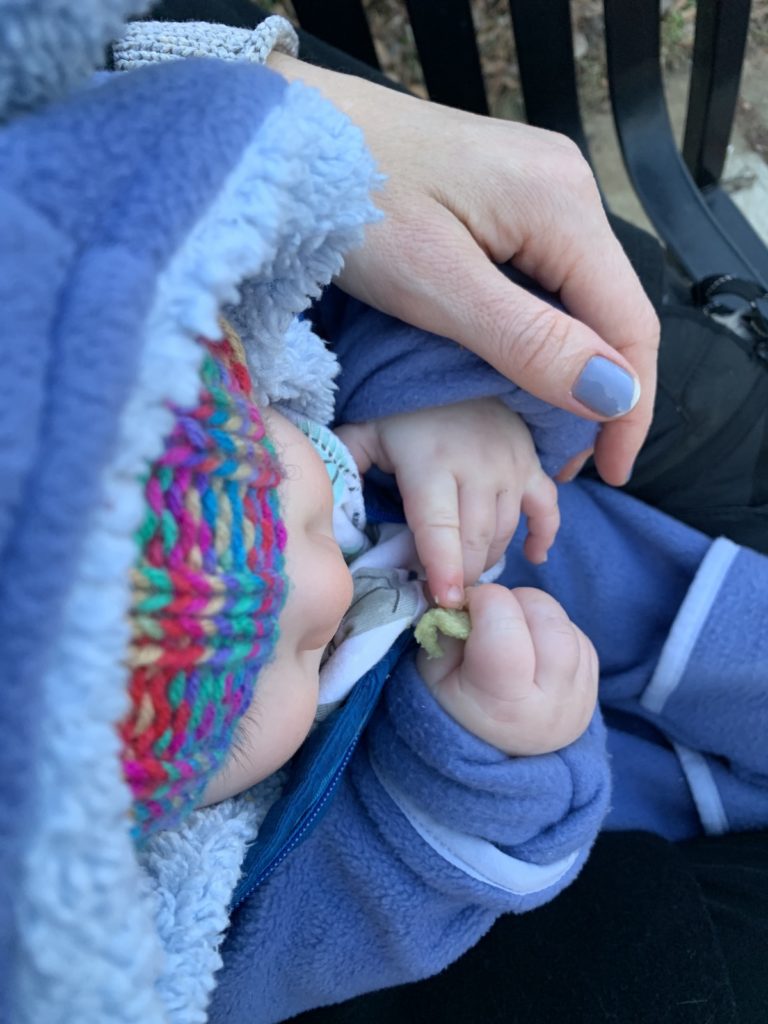 Chicago Winter
The year opened like any other for most people, maybe. For me, it opened with the new responsibility of taking care of a crawling baby while the ground outside was covered in snow or was, at least, very cold. COVID-19 was something we might have heard about in the news. A virus in Wuhan. Contagious.
I had recently written a dystopian future fiction novel in which international travel is banned owing to pandemics and terrorism, and so my mind quickly leaped ahead with international implications: it could spread. It could go everywhere. But I'd never seen the movie Contagion so I didn't have the details in mind of what that would look like.
In those idyllic (ruthless capitalism/veering towards fascism) days of early 2020, I could take my son to the local library, where an infants' room ran into a kids' room full of friendly nannies and a few fellow parents, all trying to pass the days out of the wind, bored to be going to the same coffee shop and park and places every day, little knowing we would soon miss the hell out of that same, open-faced routine.
January turned into February with more cold and snow and wind. My son took his first steps at home on Valentine's Day then he really got going at the downtown library, where the open space and bright toys and running big kids enticed him to go further and further.
We found a daycare that had a drop-in facility so we didn't need to commit to a schedule or fees. The toddler did not like drop-off and was extremely relieved at pick-up. He didn't eat or sleep to their schedule so was tired and hungry.
But, for the first time in a year, I had time to work. I hadn't yet got a job in the US because my Green Card arrived when I was eight months pregnant, then I became a full-time mom.
So, for an entire year, my only time to write or apply for jobs had been when the baby was sleeping, and often I'd been too tired to take advantage of those spots. Daycare gave me time to relax but mainly it gave me time to work!
The Sad Month of March
My father-in-law had been unwell for quite some time and deteriorated significantly in early March. My husband flew out to California to be with his family in his dad's last days.
By that time, covid had spread from Washington State to other spots around the US and California went into lockdown shortly after my husband got there. His father soon passed away of conditions unrelated to covid—but it was covid that prevented any kind of memorial or even a consolatory dinner out.
Meanwhile, I was at home in Chicago with the baby and we soon got the order to Shelter in Place. I pictured physically sheltering from a tornado or nuclear fallout, or hiding under solid furniture from an earthquake, as we'd been trained to do in New Zealand schools. I couldn't picture sheltering from an invisible virus.
I looked up the guidelines. I texted my husband: Can I still go outside and walk the streets with the stroller? Can I still go to the park? The store? It turned out I could do those things, but, crucially, the playground would be padlocked and the library would be closed—along with our just-started daycare.
The coffee shops shut, too, for a while. Until they pivoted to app-only purchases and you'd wait, wearing a face mask now, on your designated X that had been marked on the concrete in masking tape, until the attendant had brought your drink out and put it down on a little table.
Then, when the staff had gone safely back inside (working in an enclosed space with others?), you'd step forward and grab your coffee, wondering if it might be coated in covid, and smile sheepishly (despite your mask) at other customers who couldn't go without espresso for a day or a week, and then you'd walk away to circle the blocks, looking at everything that was closed: some things never to open again.
So, for me in my little world, with my baby, not too much had changed. And yet everything had changed.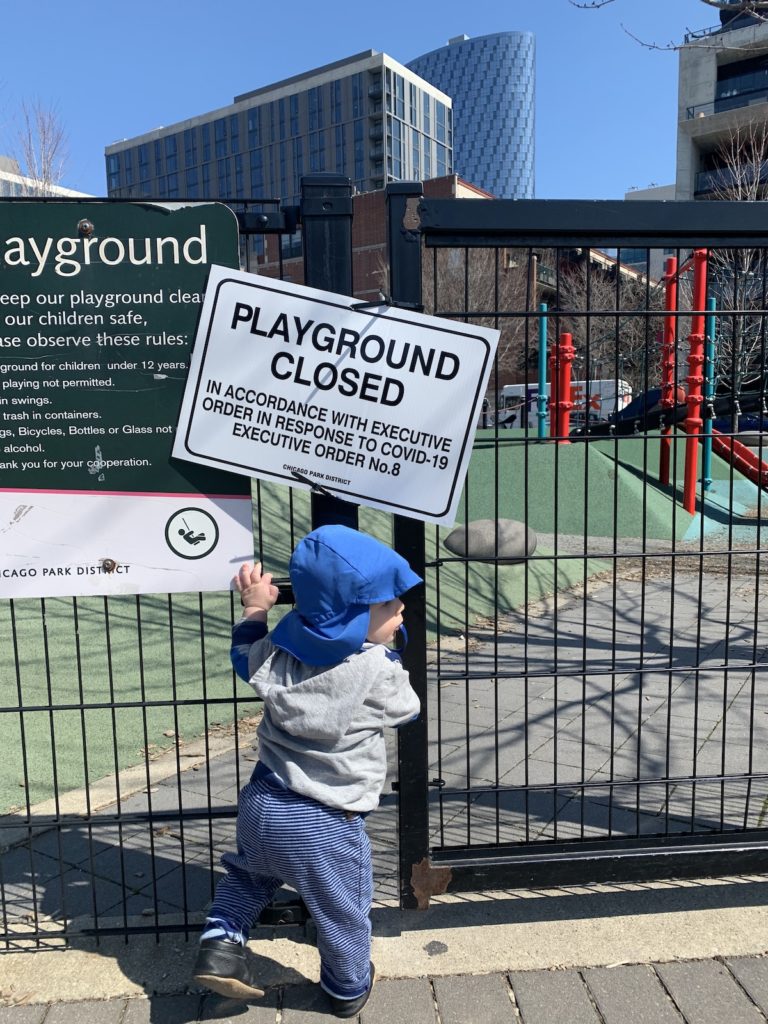 April and May
For some months by then, I had been feeling desperate to take my son home to New Zealand to reunite him with my mum (who had come to Chicago and helped when he was first born) and my dad (who had come when he was seven months old) and for him to meet my other family for the first time.
I needed everybody to see him while he still had glimmers of gorgeous baby about him and was not yet a little boy. But the encroaching pandemic was making everybody nervous. First, the Chicago to Auckland service got canceled and then the SFO to Auckland service got canceled and that left a flight through LAX.
And at the end of that, I would have two weeks in a managed isolation hotel. Wasn't I crazy to go? Shouldn't I wait till things got better? No, I said. Because what if things get worse? (Which they did.)
Apart from anxiety over the trip, I'm not sure what else happened in April and May beyond endless refreshing of our newsfeeds: seeing the virus decimate Italy and New York and on and on, and he who would not be named decimating everything else.
George Floyd and Black Lives Matters
At the end of May, police killed George Floyd. The racial injustice that is always simmering in every aspect of US life suddenly boiled over. The effects were felt near our home in that businesses were now even more closed: they were boarded up. Sirens, always frequent in our inner-city neighborhood, became constant. Helicopters thwacked constantly. I saw lines of police boarding buses: going where?
Sitting on the couch, we refreshed our feeds. We read that protestors had ransacked Macey's in the Loop and Nike on the Magnificent Mile. We saw clips of momentous and moving protests taking place in neighborhoods we knew, but we stayed home. We have a baby. I'm only on a Green Card. There is a pandemic, we said. We saw clips of momentous and moving protests taking place all over the US.
Summer sweltered on by, with waves of protests taking place against a backdrop of the pandemic. At our neighborhood park, people persevered in holding socially distanced picnics and playing basketball on courts where the hoops had been removed to discourage team play. A solitary girl walked around one day, weaving amongst this tenuous recreational activity, carrying a sign that said: "Black Lives Matter."
Which reminded me of this footage from NYC:
Around the country, the protests took on many forms. As the year ground on and more black men were killed by police, in Kenosha and in Atlanta, and likely in many places we never heard about, the protestors were met peacefully and also violently.
I was distressed to hear about a Twitter support group that had started up for people who had lost eyes in the protests. Lost eyes because police had shot at them with guns that didn't kill this time, but blinded.
Childcare
After the brief taste of time-off I'd had back in February, we decided to risk sending our toddler to the same daycare two days a week. Now, covid precautions meant you couldn't take your child inside, so we were grateful our boy had at least been in the place before, and met the staff, even if he might have only remembered it on some cellular level.
It wasn't hard to get his spot back: numbers were way down. Most days there were only a few other kids there. We got temperature-checked in the lobby and then I handed my tearful toddler over for as long as I could stomach it. We would sit at home and cheer when the app said he'd eaten or pooped or napped.
All the while, the moms in my group chat and moms across social media were pulling their hair out trying to work from home with kids.
Parents came up with ingenious ways of entertaining their kids so they could attend their Zoom meetings or do whatever needed to be done. For me, I simply couldn't work with our baby around at all. If I had him at home, which was 99% of the time, I worked only when he slept. Usually, we went out to the parks to try to at least sight a few other kids.
Escape
We escaped to California to try and cheer up my husband's mom, before I was to carry on to New Zealand with the toddler. Direct flights to San Jose had been suspended so we flew via Denver. With the plane at near capacity, and people removing their masks to eat and drink, it felt like a covid trap. We sanitized our hands, wiped surfaces, and turned up the AC.
At LAX a week later, I felt more confident that I was going to escape infection. The place was a ghost town. Bright lipstick stores shuttered. Cafes closed. Gates disused. Passengers waiting to board my plane to New Zealand waited scattered throughout the entire terminal: I don't think a single other flight left from the building in the five hours I was there.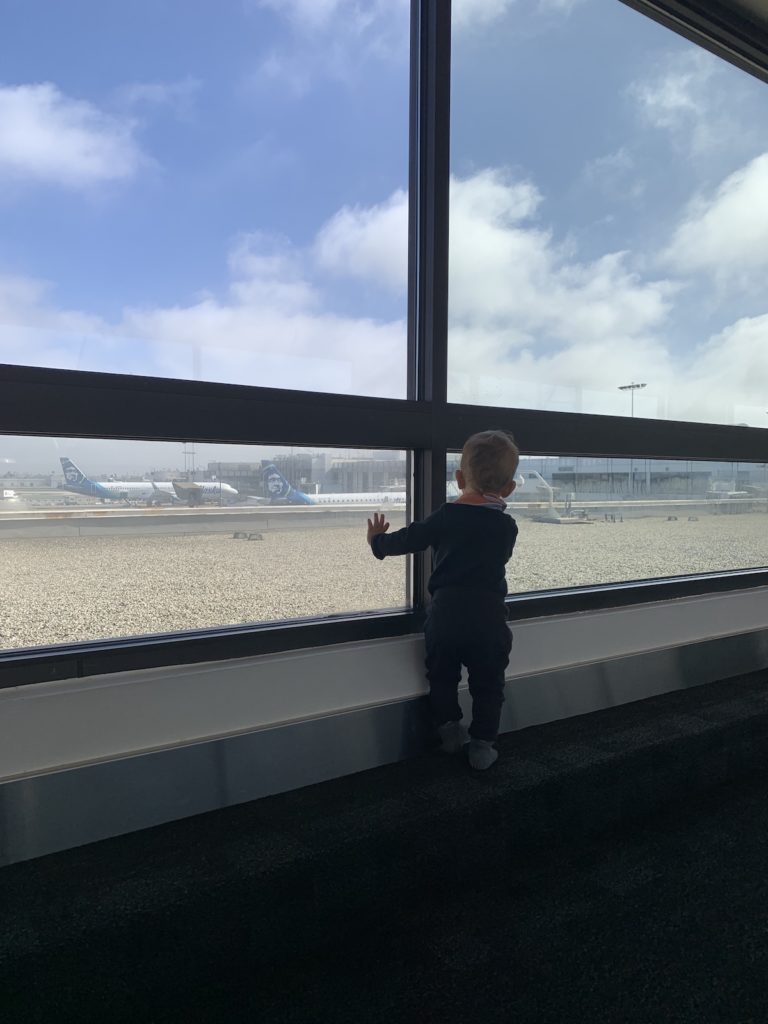 I got warmed up milk from a stalwart Starbucks and fed my son egg white from my turkey bacon muffin. I let him run loose, but tried to stop him touching anything. I pushed him in the stroller in the hope he'd nap: he did not.
Finally, we boarded. 9.30 pm is late for a toddler to sleep, even later when that had been 11.30 pm CST only a week earlier. Sweating, stressed, gulping for air under my mask, I tried to follow the instructions for his harness so he could sleep, flat, on the folded out seats we'd paid extra for.
He cried and howled with a chorus of other little kids during take-off then passed out before I had the harness fully on. I slept in an awkward L around him.
Managed Isolation
New Zealand had closed its borders and sent the nation into a strict lockdown in March; since then all returning Kiwis have had to stay in a hotel for two weeks upon arrival. At the time I went, the government paid for everyone; if I'd gone a few months later, I would have had to pay $3000NZ because I was only visiting.
I was aware that some NZ taxpayers didn't look kindly on people like me arriving from a covid-riddled country and staying in a hotel at their expense, but I was on a hell-bent mission to bring my growing boy to his grandparents.
Arriving before dawn after the long flight, it was odd being escourted through the airport and onto a waiting bus, with your name checked off against a list. I had been through a similar experience when I'd gone to live in Japan and Saudi Arabia for work—but not in my own country.
For me, having lived in those places, quarantine would have been a breeze if I'd been on my own. With a toddler, it was challenging but not terrible. The hotel delivered meals three times a day and nurses took your temperature every day and you got tested for covid on days 3 and 12.
We could go briefly down to the lobby and to the smoking deck. We could go on a bus every second day to walk around on a wharf, which dropped into the harbour with no fence. I put my toddler into a harness made out of one of my headscarves.
I was surprised to find most of the other isolated people marched in purposeful circles around their hotel's patch of the wharf, rather than wandering or sitting aimlessly in the cool but not cold, often wet, saltily breezed Auckland winter weather. From the bus windows, I could see the rest of my hometown even if I couldn't set foot in it.
We watched TV, watched the iPad, and watched videos on my phone much more than I had ever planned pre-pandemic. I rationed our food to match the toddler's incongruous mealtimes (he went to bed at 4 pm when we first arrived and woke at 3 am). I learned not to order something for dinner that I didn't want to eat for breakfast (I would order the salmon for lunch instead).
Overall, our time in isolation was repetitive and the days were very long but I felt impossibly privileged to be stuck in a room with a view and a surplus of hot meals. I can understand people wanting to escape to see dying family and attend funerals, but I can't understand the people who protested on the grounds it was too difficult or inhumane.
Difficult is living in a country under he who would not be named and the members of the GOP who have lost their minds. Difficult is getting no messaging whatsoever from your central leadership, and mixed messaging from your city's leadership, which may or may not be at odds with your state leadership.
Difficult is the confusing array of PR campaigns that the UK has broadcast, whilst also being mired in the Brexit debacle.
On social media, I saw New Zealanders kept finding things to quibble about and to ALL CAPS complain about, while, in some areas of the world, bodies were being stored in containers because morgues had run out of room.
Freedom
Freedom and family! A week at Dad's in Whakatane.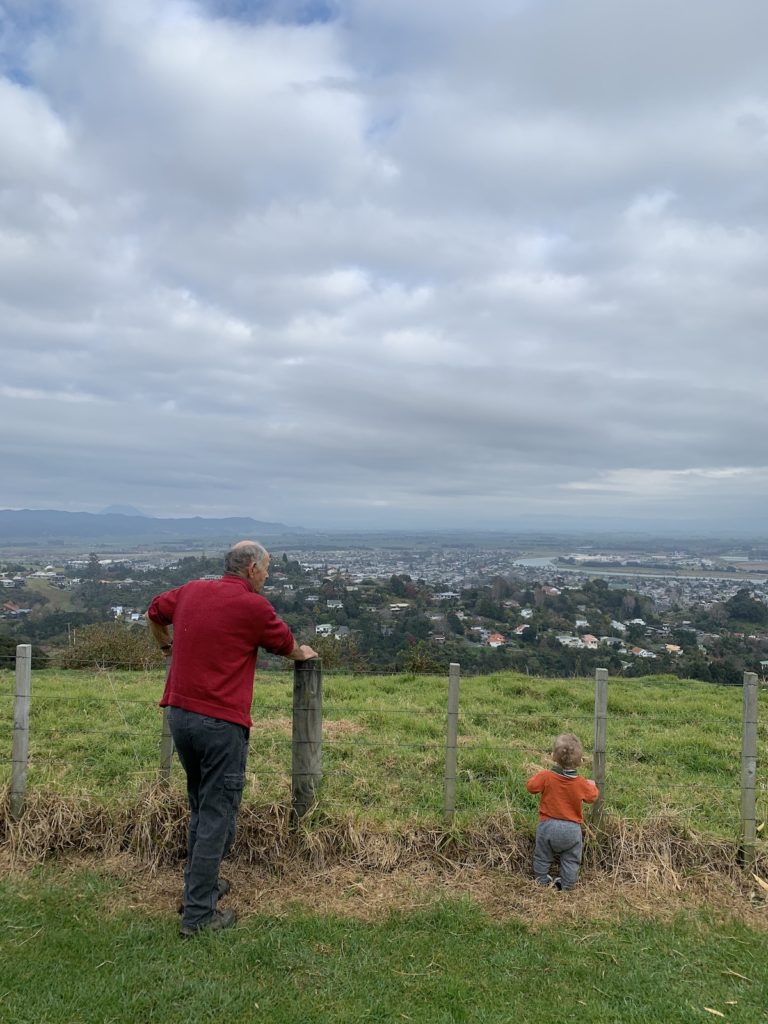 Freedom! A weekend in Auckland: beaches, playgrounds, parks, restaurants—even a nightclub, a crowded bar, and a live music venue! All without masks. We visited friends and family and family friends. We hugged and guffawed.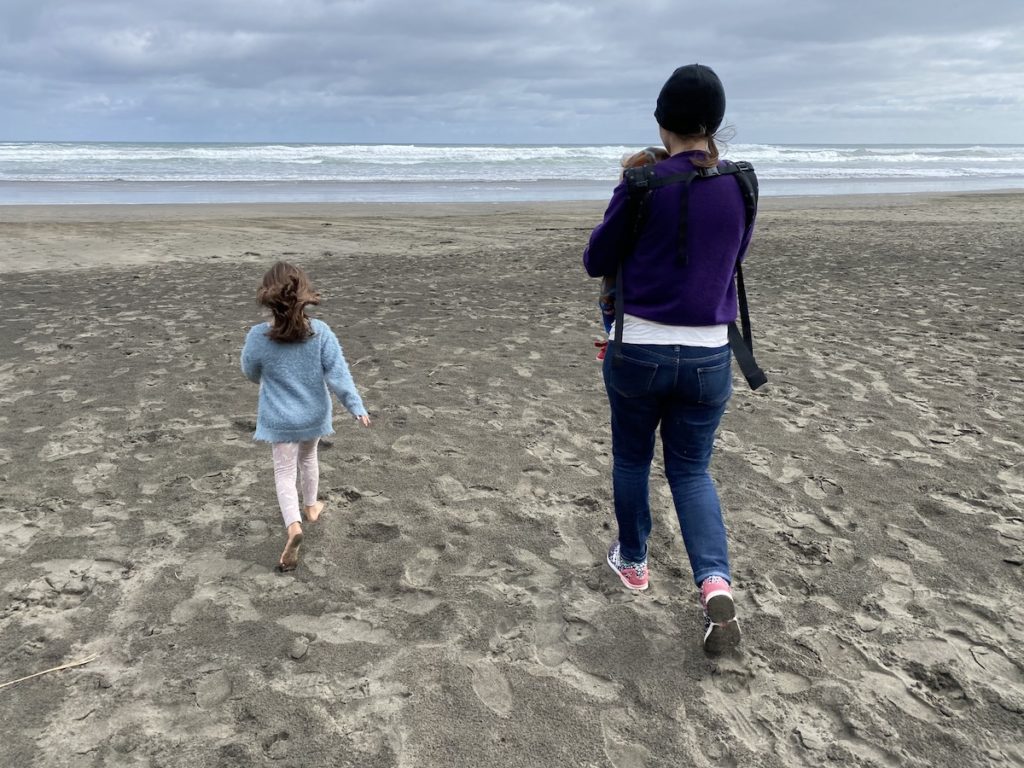 Back into Alert Level 2 and 3
The following week, the day after I'd flown to Nelson to stay with my mum, Auckland had an outbreak and the city went into level 3 lockdown. (4 was the highest level, which the nation had been under in March.) If I'd arrived a week later, none of my only weekend with friends would have been possible.
In the South Island, Level 2 alert didn't seem to mean much. Shops and restaurants were open and people worked in them maskless—if a bit distanced, with signage reminding people to wash hands and stay home if sick.
People were encouraged to use the covid-tracking app: to sign in at places so if someone caught the virus you would know to get tested if you'd been in the vicinity.
Overall, New Zealanders carried on as usual and I would caution them of this: life is never going to be the same. A popular metaphor is the changes that 9/11 brought to airline travel. Almost two decades on and we're still taking our shoes off and our laptops out.
I wholeheartedly approve of the way the New Zealand government has handled the crisis. But, right now, New Zealanders are in a bubble that can be broken and if people live normally when there isn't an outbreak, then you have to play catch up when there is one.
And what will happen when some of the nation chooses not to get the vaccine and yet the borders must, ultimately, open?
I've lived in Asia, where there is no stigma for wearing a mask if you have a common cold. I think masks and sanitizer and basic common sense will be needed for quite some time yet.
Then again, it was absolute bliss to utterly disregard all of that for two months!!!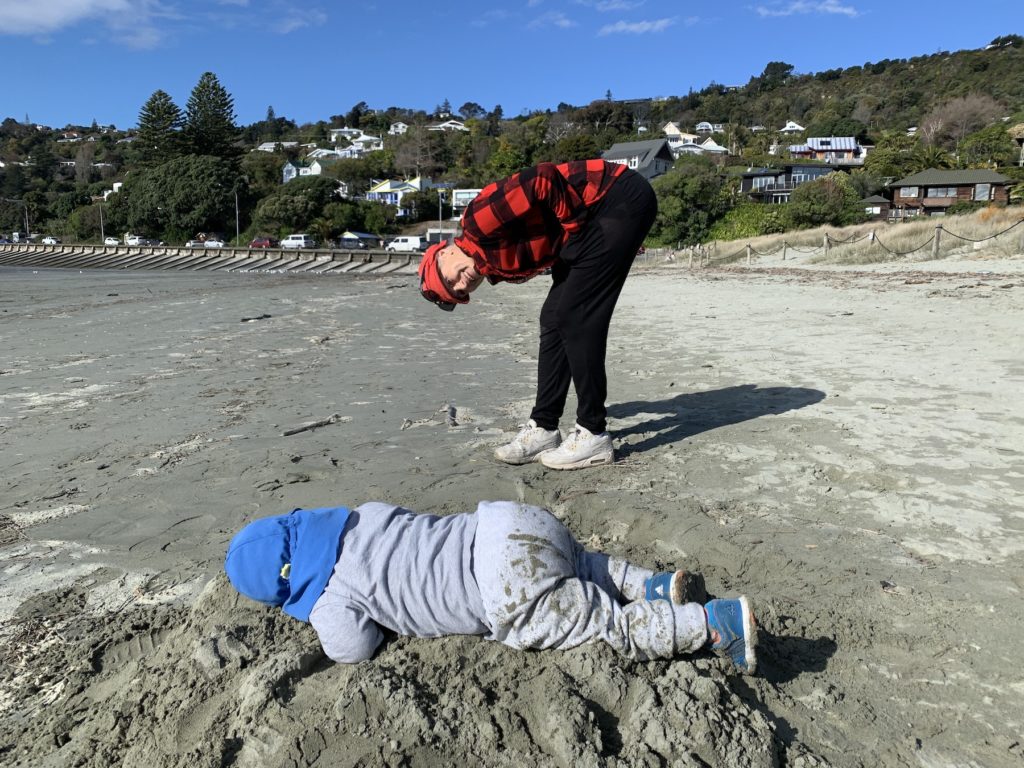 California Fires
As mentioned, we had family living in California and my husband had lived there for many years too. We were fast outgrowing our condo in Chicago and the plan was to move to the slightly affordable Sacramento/Folsom area (or maybe a suburb of Chicago where his family had also lived).
From New Zealand, I watched anxiously as fires raged all around California. Checking the Folsom weather on my app, I saw it said "Unhealthy Air Quality," or, worse, "Smoke." Meanwhile, the sky in San Francisco turned orange.
Climate change is real and present. New Zealand has its shares of droughts and floods and earthquakes and it started to feel crazy to move to a state that also has worsening fires. We decided to focus on a solid Chicago suburb to set down roots, at least until we might shift to NZ for good.
Back to Reality
How is it that messed up life in the US is now my reality and not my wonderful life in New Zealand?! Who knows. That's the way it is. But a few fraught farewells and a few flights later and we were back!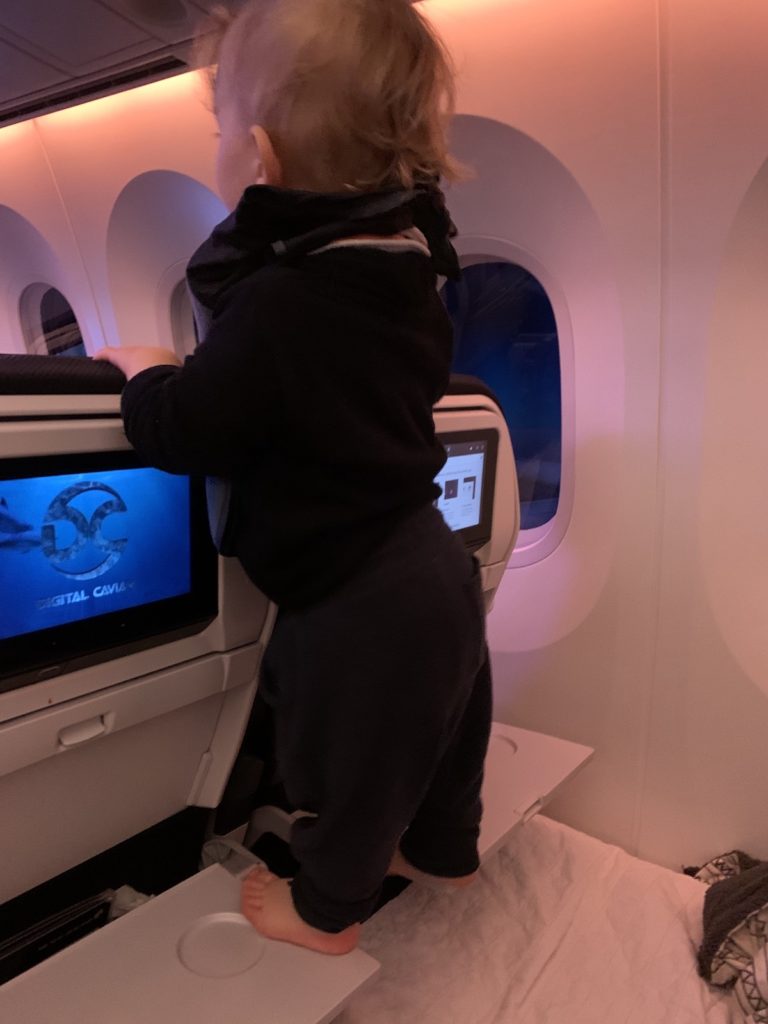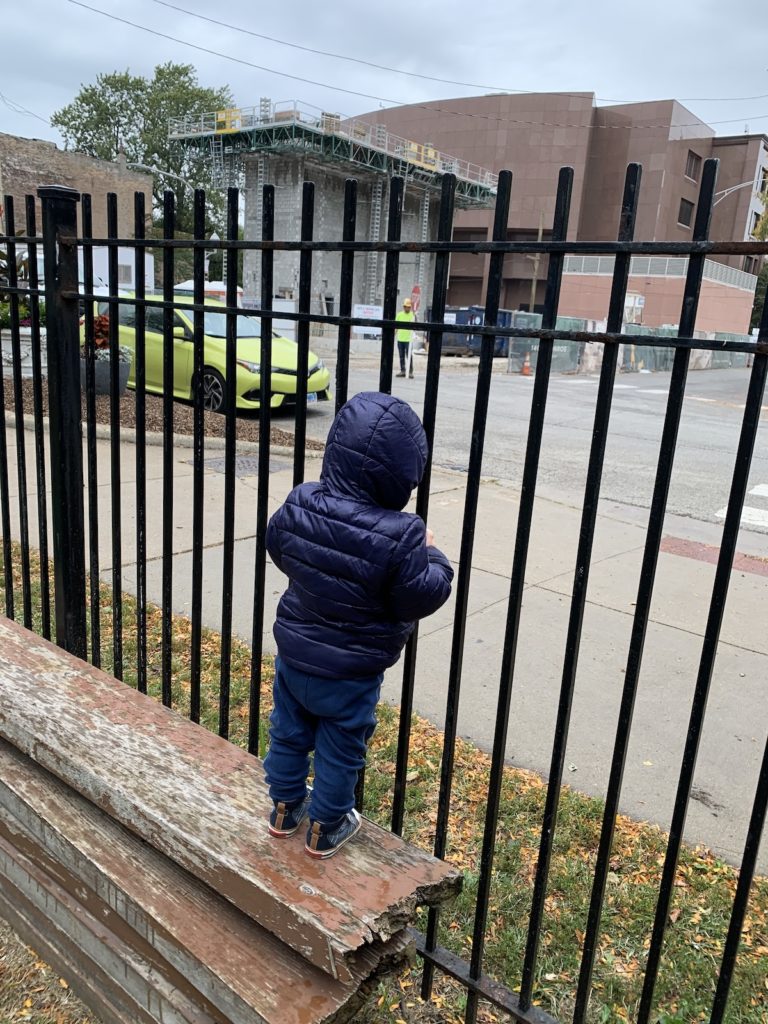 We packed up our stuff and shipped out to California to wait for the condo to sell, which is difficult because everyone needs more space now that we are all living and working and socializing (?!) and eating and doing dishes at home all day every day.
My mother-in-law's place is also a much better spot to weather out the pandemic—plus I get some at-home childcare! So, back in California, we continued to stay home, and see hardly anyone, and order things online.
We watched along with everyone else as a divided nation rejoiced and reviled over the election; I don't think the grammar is particularly sound in that sentence, but I have a toddler, you know. I'm tired.
And now it's 2021 and this post is late. (I've been averaging less than one blog a year since I got pregnant!) So what do we feel and do? What should I feel and do? The toddler climbed out of his crib tonight for the first time and in the morning he'll wake up wanting to eat breakfast and chat about buses. So that's what I'll do: I'll make breakfast and chat about buses.
And I feel happy about that, at the very least, while the pandemic rips onwards and people who follow he who shall not be named continue to propagate dangerous nonsense—we are lucky to be safe inside these secluded gates.