I was born in Whakatane but moved to Gisborne when I was 3 so I've never really considered the place to be my hometown. My dad, however, has lived there most of his life and the last couple of times I've visited I've made more of an effort to get out and explore the area. Fittingly for the name of the province, there's plenty to do.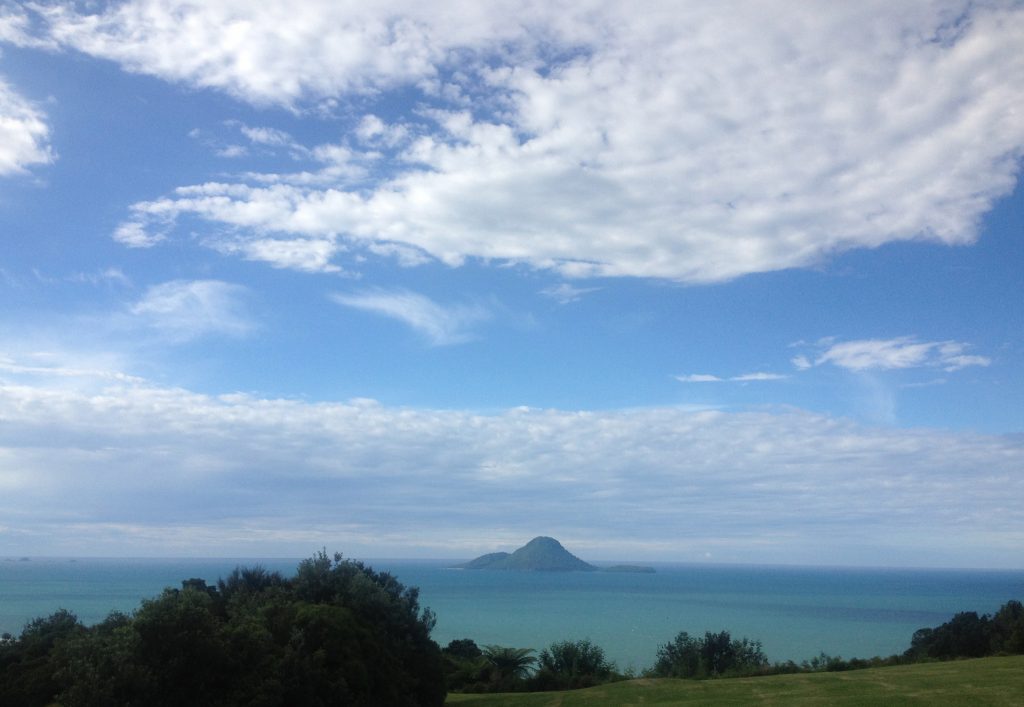 For absolute beginners, you should know most Maori identify with particular iwi (tribes) that belong to distinct areas of land, and which often trace themselves back to one of the great waka (canoes) that were said to have come to Aotearoa (New Zealand) in about 1350 AD. These iwi are then made up of hapu (sub-tribal family groupings). The main tribe in Whakatane is Ngati Awa and this comprises 22 hapu. Local people trace their ancestry back to the Mataatua canoe, plus the ancient inhabitants that were already living in the area.
My dad lives right next door to the Ngati Hokupu hapu's marae. A friend gave our roast beef and potatoes to them to put in the hangi (buried stone oven) on Christmas Day and it all came back perfectly cooked and moist and smokey! Dad says the place is sometimes bustling with activity but is generally quiet.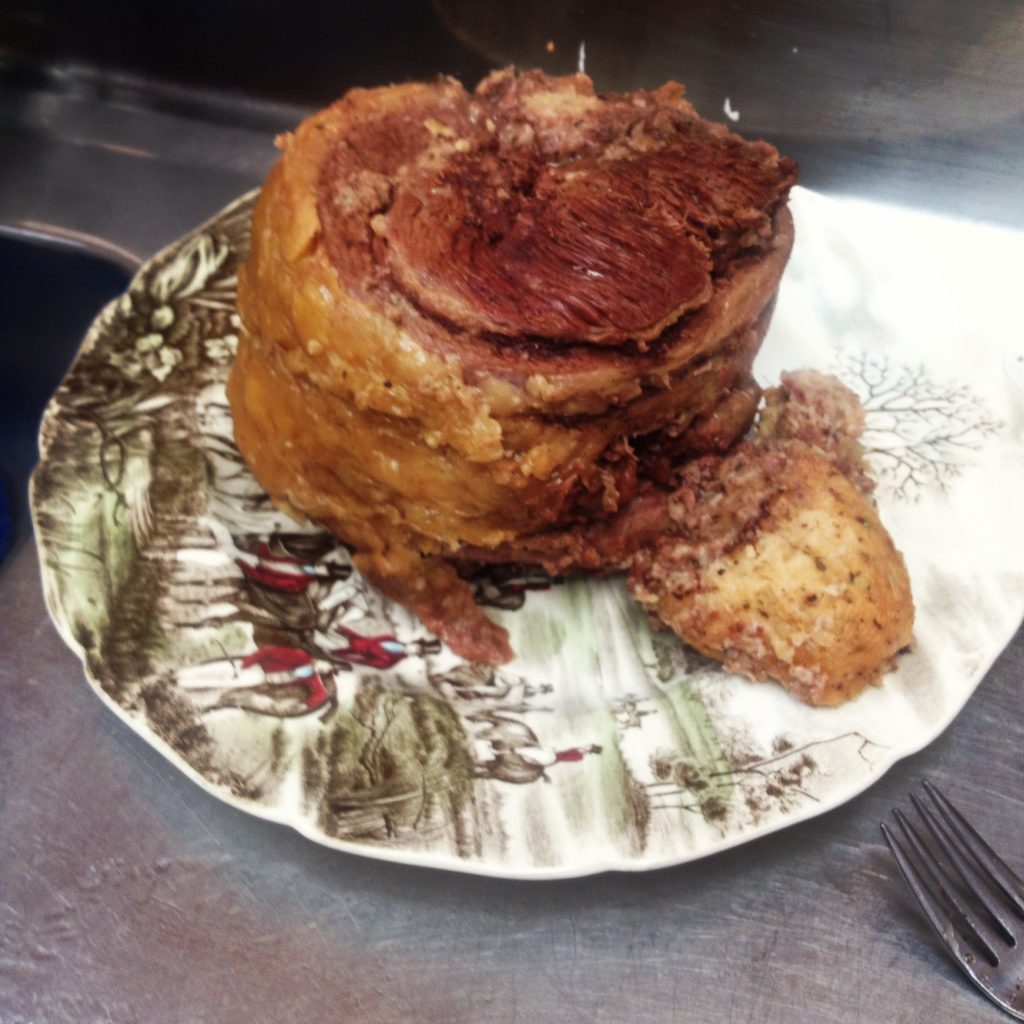 Just up the road is the Ngati Awa iwi's marae, Mataatua Wharenui, which has a troubled historical background in that it was built in the 19th century but has spent most of its life in museums (or their storage facilities!). The marae currently runs tours four times a day, though perhaps this will eventually be reduced so that there are more people on each one. I went alone and this meant I got a whole powhiri (official welcome, including song and dance) to myself!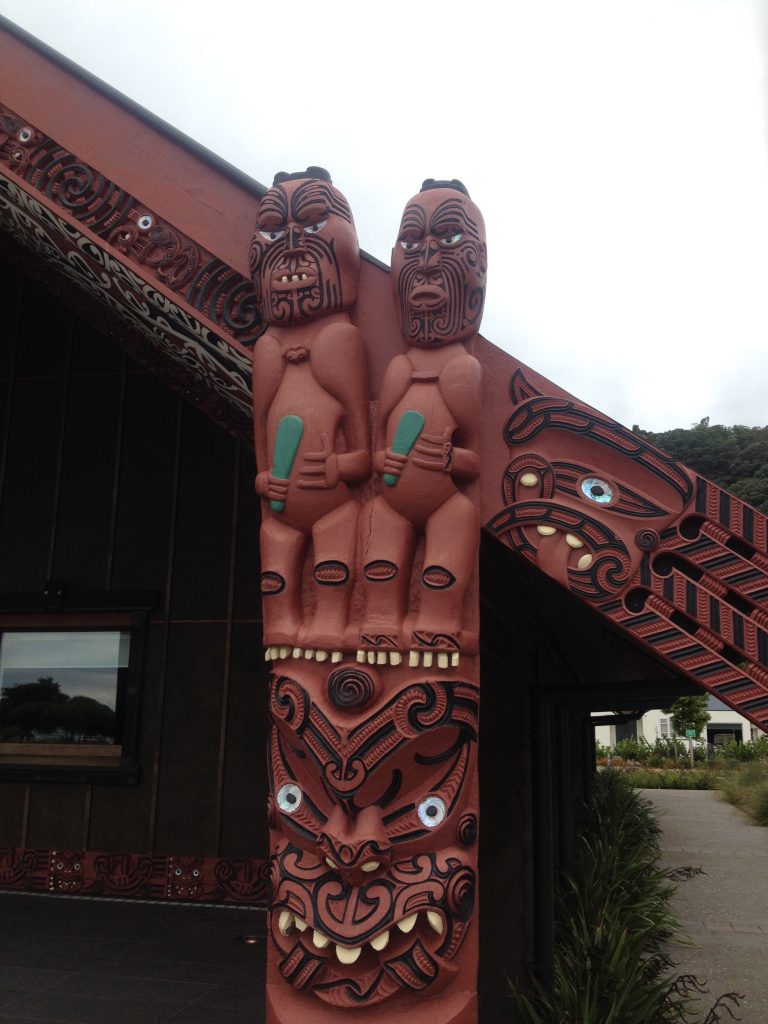 You do actually feel like an honoured guest and you should, unlike me, have a song prepared to sing back to them so that one of their party doesn't have to stand in for you. The tour includes a creative and captivating light show, and then snacks – during which time your hosts will happily answer any questions you might have. Mataatua Wharenui is a 21st century facility that also serves to consolidate the information you can read all around Whakatane, mostly on plaques affixed to rocks.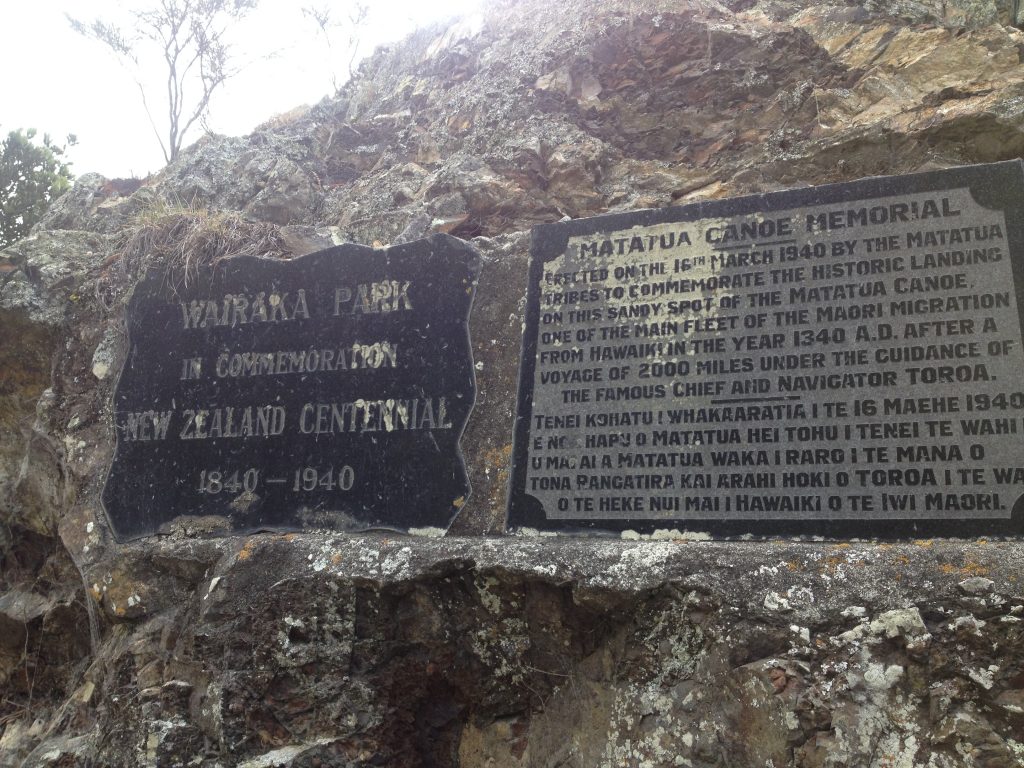 The library and adjacent art gallery in the centre of town is also modern and inviting and, when I was there, was showing an excellent exhibition of Ngai Tuhoe artwork.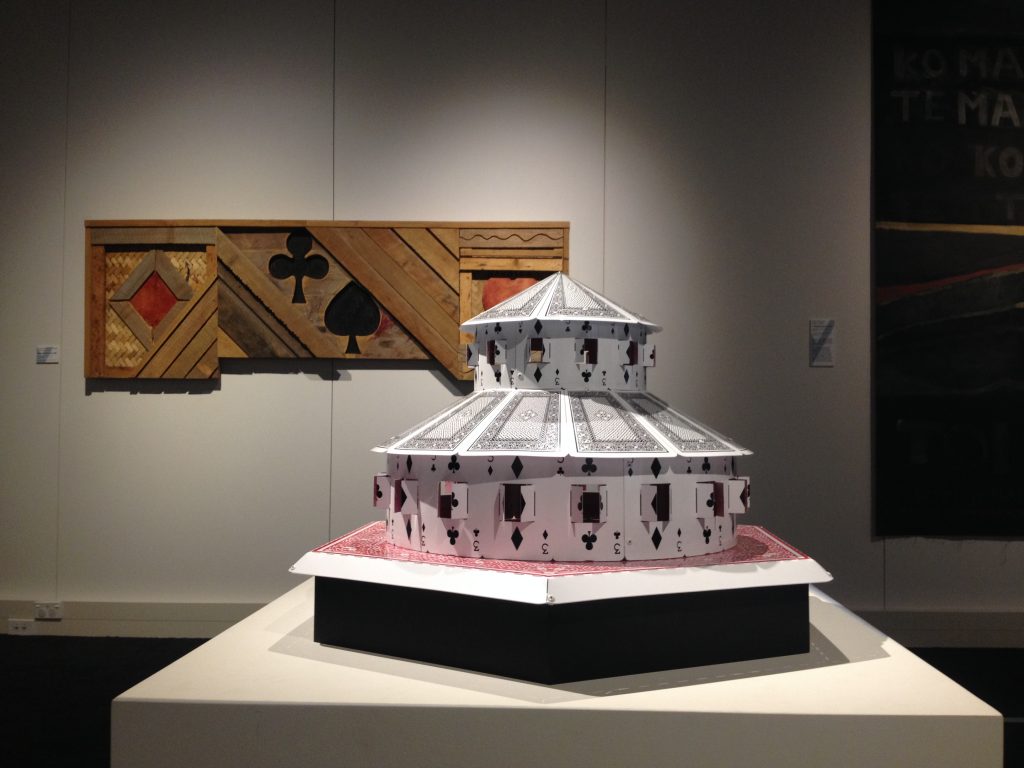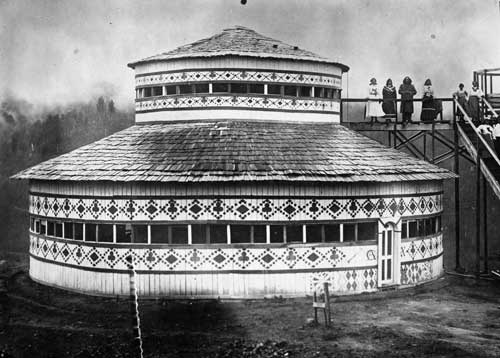 The Ngati Awa/Ngai Tuhoe boundary is just outside the township, heading inland. Famously, the chief of this tribe did not, in 1840, sign the Treaty of Waitangi (our flawed founding document which stated the British would govern and protect the country and its inhabitants, while Maori would retain ownership of the land and its resources, which they did – unless they had sold a huge tract for a couple of guns, or unless they had had it confiscated in the Land Wars of the 1860s, or lost it through some other nefarious means).
One reason Tuhoe may not have signed the treaty is that the officials who travelled around the country trying to garner signatures (beyond those they gained in Waitangi itself, on February 6th) did not travel inland, and Tuhoe lived up among the forests. Another reason may be that Tuhoe are a proud independent people who wanted nothing to do with these pale-skinned imposters, who spread pestilence wherever they trod.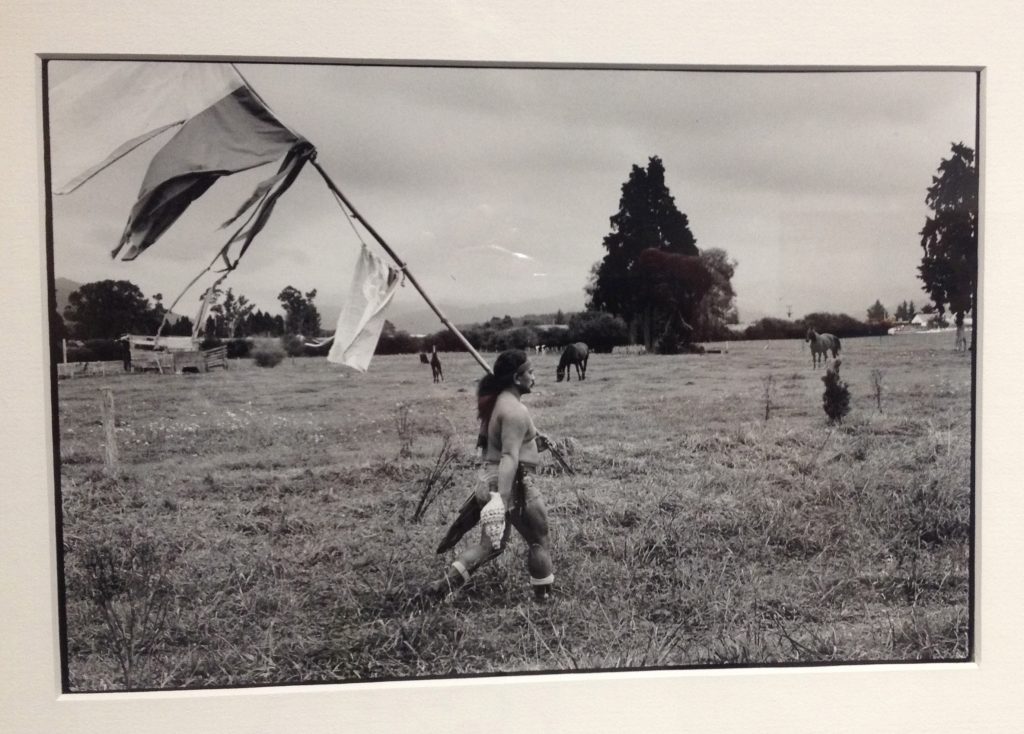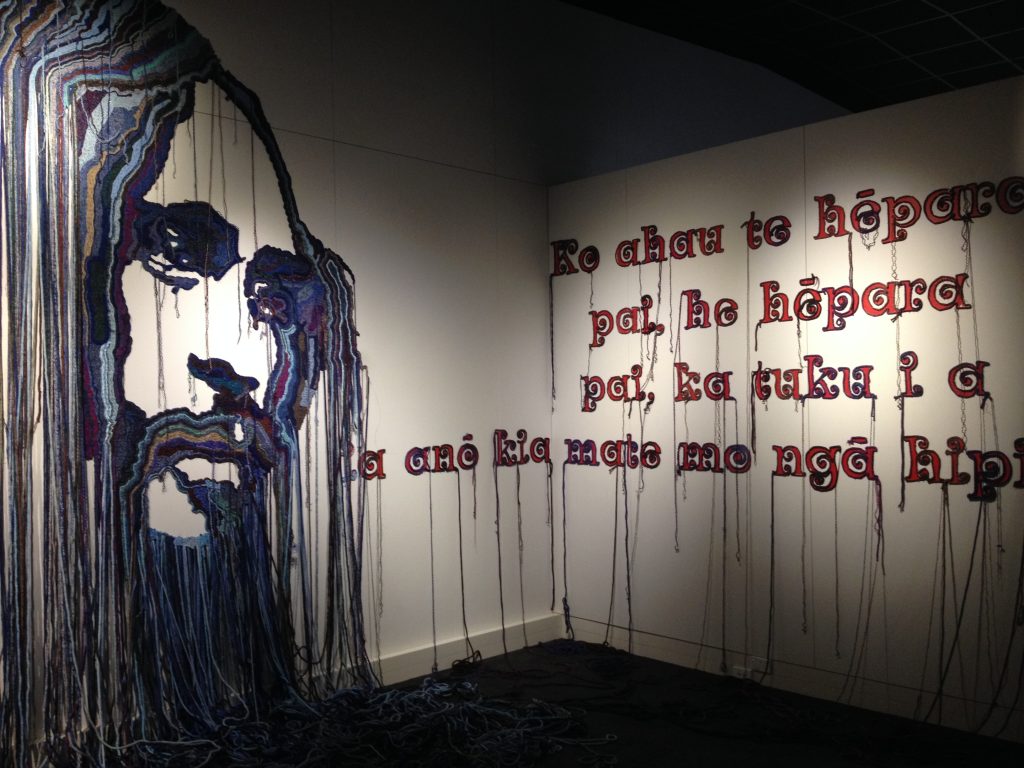 I was deeply impressed by the art, which ranged from paintings to photography, sculpture and giant installations. It was arranged in a harmonius way and well-lit.
Explore the River, Beaches and the Ocean
You're really spoilt for choice when it comes to water activities in Whakatane. Near the main bridge into town are spots where there are large concrete steps down into the river, or go down to the end of Muriwai Drive at high tide on a hot sunny day and you'll see people jumping in around the boat ramp. For younger kids, there's a patch of shore framed with rocks so that's it's as safe as a pool. You can also go to the very end and find a tiny beach facing the bar out to sea. Alternatively, explore the river inland.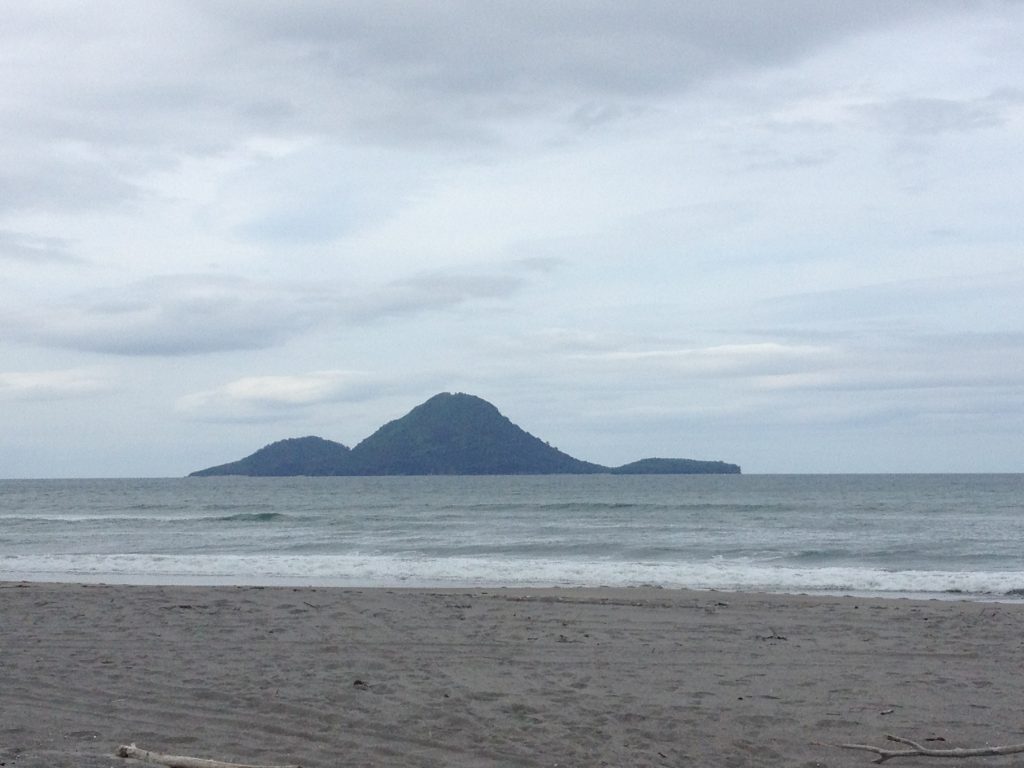 For proper beaches, if you drive over the bridge and turn right you'll end up at Coastlands, which boasts a beautiful beach but one that is not particularly safe for swimming. Like Auckland West Coast beaches, there are strong, unpredictable currents so I just duck under the waves – never going deeper than my thighs.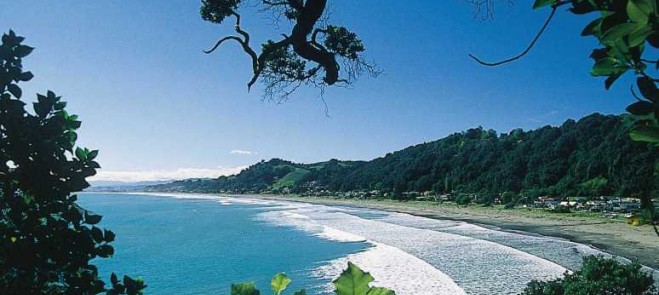 Most people therefore swim at Ohope. Just over the hill from town, Ohope is a long, safe stretch of coast that has nice housing along most of the beachfront until you get to the subtropical nature reserve at the very tip. The West End is overshadowed by Pohutukawa trees, which have been known to slip down, but then it opens up to blocks of housing popular among retirees. Several campgrounds are always packed over summer and you can find a few cafes, plus a lovely French bakery.
Apart from swimming, you could go fishing if you have a boat, or pay for a charter, or take a trip to Moutohora/Whale Island marine reserve, or White Island, which is an active volcano. Incidentally, most people who look at Moutohora agree that it looks like some kind of sea creature but the name, meaning "captured whale", has an interesting legend behind it too. Learn about it on the marae tour!
There many good walks in the Whakatane region, including the Great Walk around Lake Waikaremoana. You can also register to climb Mt Edgecumbe. But really you want to look no further than the Kohi Point Walk, which you begin in the city centre at Pohaturoa Rock. You ascend the arty steps and then cut across the road and up through native bush, noisy with birdlife, before reaching a clearing with fantastic views over the region, inland and out to sea.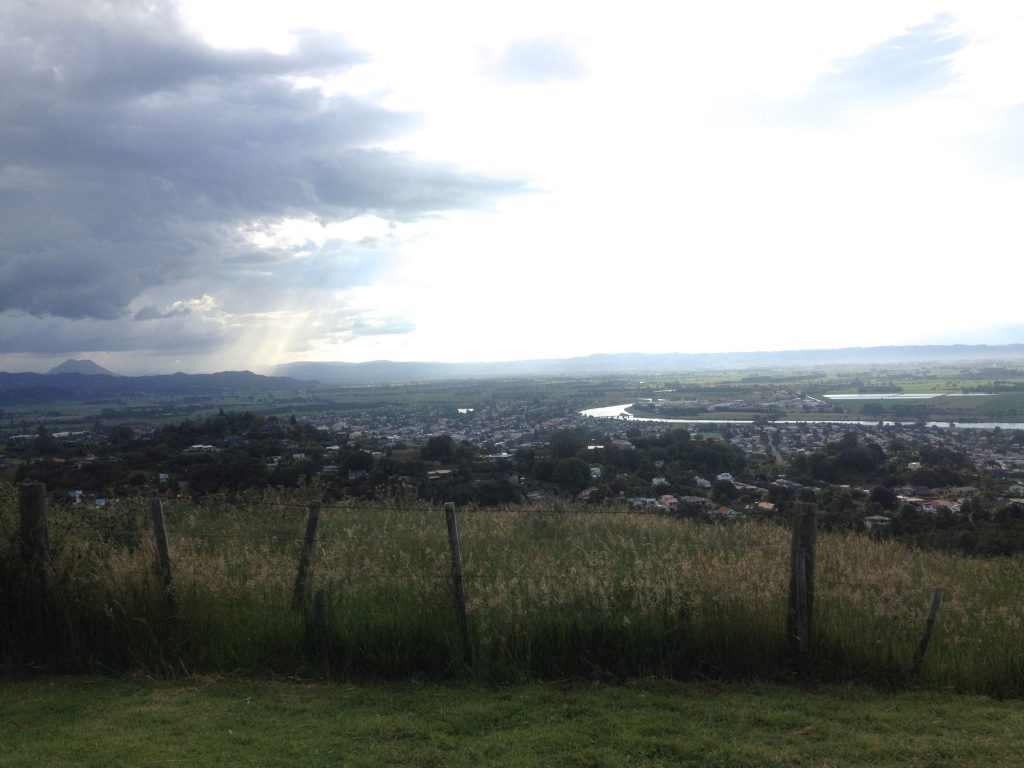 If you're feeling energetic you can continue walking all the way to Ohope Beach, or just go back down, drive to Ohope and take a short trek from the busy West End to the isolated beach in Otarawairere Bay. It's my mother's favourite beach, and she's seen a few stunning ones in her time!
The riverside has a wonderful wide path for cyclists and walkers, which makes for a quick trip up the length of town. If you're after a longer ride, drive to Opotiki and embark on the Motu Trail. This is a slightly hilly track of fine gravel, with the sea on the other side of the sand dunes. At the Opotiki end we spied, but did not use, some cool swimming facilities – there are big slides and swings into the river, which would be well worth stopping at if you were driving to or from Gisborne.
I've tried two excellent horse treks in the region: Tui Glen and Nikau Valley. Tui Glen is a well developed facility with ponies and horses to suit everyone. I haven't been for years but when we were young we went on a one-week horse camp, and loved taking the horses in the river. I also seem to recall that because we were regulars, they let us ride out without a guide, which was very exciting.
Nikau Valley is more rustic: helmets are optional, and the horses wear bit-less rope bridles. Ride assured, however, because owner John Fairbrother has bred and trained his lovely herd of Morgans to perfection. They are responsive and attentive and a pleasure to ride.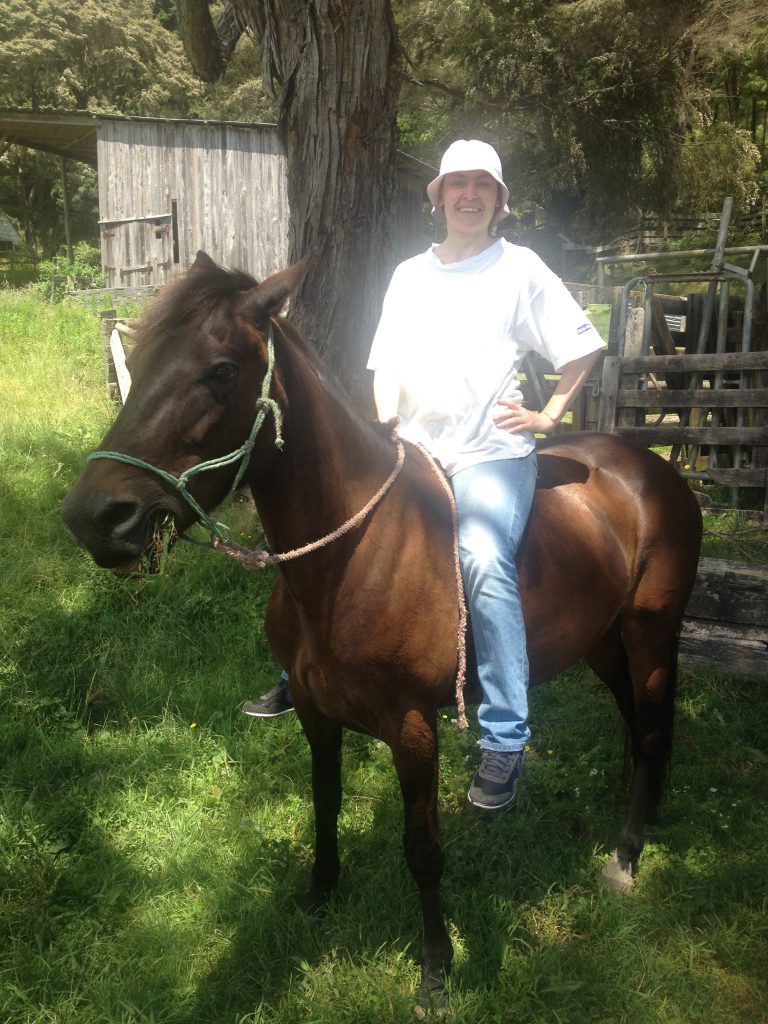 Interestingly, he rejected the council's plea to convert his land to pine forest in the late '80s and so the beautiful forest that you ride through is now being reserved a special area of biodiversity, which means Mr Fairbrother cannot legally build on his own land, or cut down a few trees, which he has long sold for firewood.
This special reservation status comes with no compensation to him, and is a case of our local and central government not thinking things through properly! That is, not considering the implications for the people who are already working our precious land in a sustainable way. But I digress. Take a ride out there; you'll feel as if you're in the company of Clint Eastwood or some other icon of the outdoors.
In all Whakatane is a great summer destination for anyone, and would particularly suit families with kids under 16.
It is worth mentioning, however, that there was a nasty incident involving some German tourists over the holiday period. Whakatane is small and so the impoverished areas are not far from the town centre; therefore, just as if you were in the rough part of a large city, it might pay not to brandish your luxury consumer goods if you find yourselves alone in a park – bearing in mind that there are some seriously deprived and abused youths in the town (as there are in every town), who have not benefited from an excess of presents and a fun-filled seaside holiday every Christmas.