A Restaurant and Wine Bar in West Loop
The Press Room is one of the closest restaurants to where we live and has all the makings of a local favorite. Walking past, I had spied the cosy looking basement lounge through street-level windows. I saw velvet seats, exposed brick, low lighting and plenty of wine. This evening we finally went down. 
the bacchanalia of charcuterie

dining area at the Press Room
The Food
We ordered Le Grand Board of cured meats and fine cheese and demolished the lot. The house-made pickles and cultured butter were delicious accompaniments to fine camembert, cheddar and another yellower cheese; the meats were as tasty and fatty as they ought to be.
But we might have liked something sweet on the board: chutney or even sliced fruit. Other morsels I'll be back for are the Spanish anchovies (boquerones) and duck salami.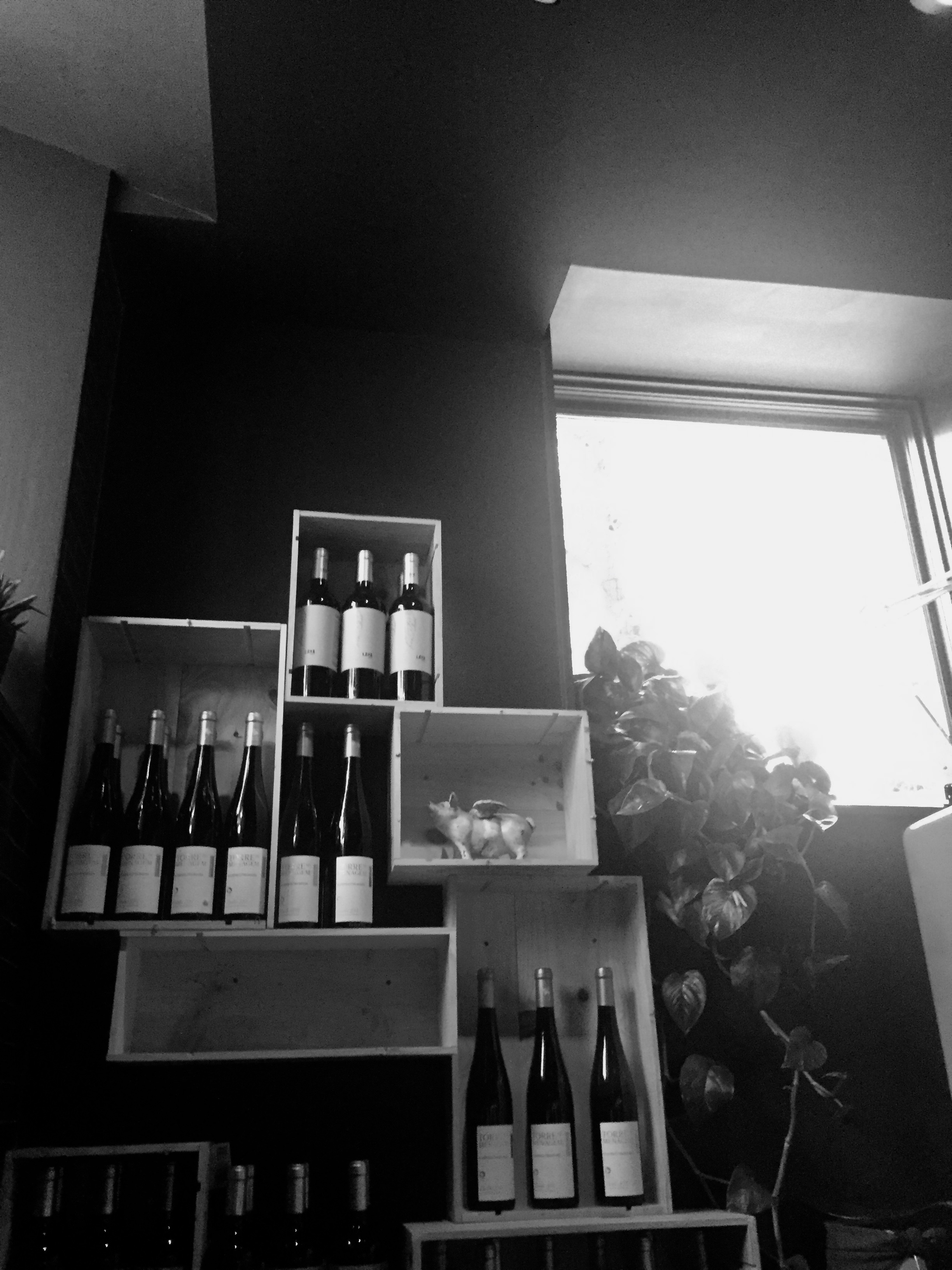 The Drink
I had a small glass of Bordeaux something and it tasted wonderful, as well as going perfectly with the food. My husband had a quality beer. We decided the Press Room would be the ideal spot for multiple drinks at the bar, or a family dinner, or a casual gathering with friends. That is, ideal for anything. 
Other West Loop Restaurants
This neighborhood is known for its restaurants and new ones are opening al the time. We have a list of places we still want to go for dinner and regularly eat at the more casual spots for lunch.
Elske
At the higher end of the market, my husband and I loved Elske, a tasteful Danish-inspired space with quality food, drink, service and of course tableware. We had a degustation menu and enjoyed most of it (I liked some courses better than him and vice versa).
However, I didn't like the paired wines. There were many I would never have ordered and I ended up feeling a tad ill (which isn't uncommon for me, so not a direct hit at them!). Just a glass or two of rose or Pinot would have been nicer.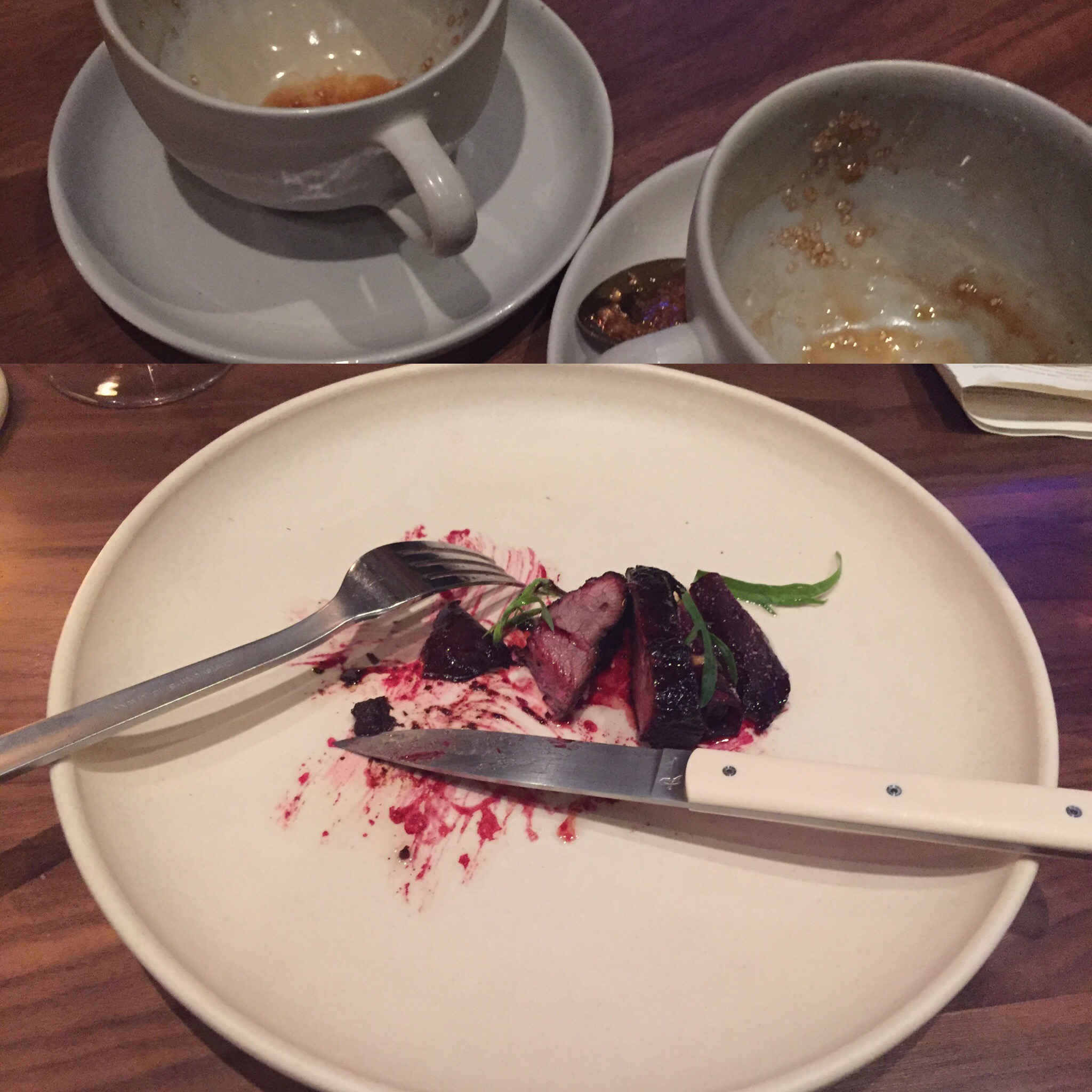 Momotaro and Sushi Dokku
We were excited to try the modern Japanese restaurant Momotaro and it was fun and upbeat but a long delay between the hot starters and the sushi/sashimi let the place down. I'd go back for more of the hot stuff but possibly not the fish, which was also rather pricey.
On the other hand, for classic, quality Japanese, you can't go wrong with Sushi Dokku. The service is fast and smart and the food is colorful and life-affirming. 
sashimi and peppers at Sushi Dokku

Momotaro tableware
PS: This is my first blog using the new WordPress editor, Gutenberg, and so far so good!