What can I say about the Datsuns that I didn't say last time I heard them play? Last night in a sweltering, sweaty Kings Arms they over-delivered on the rock n roll. Tight as hell while also—to my ears—more Beatle-ish than before. It's the repetitive hooks and rolling drums that get me: almost dnb. The crowd was rough and rowdy.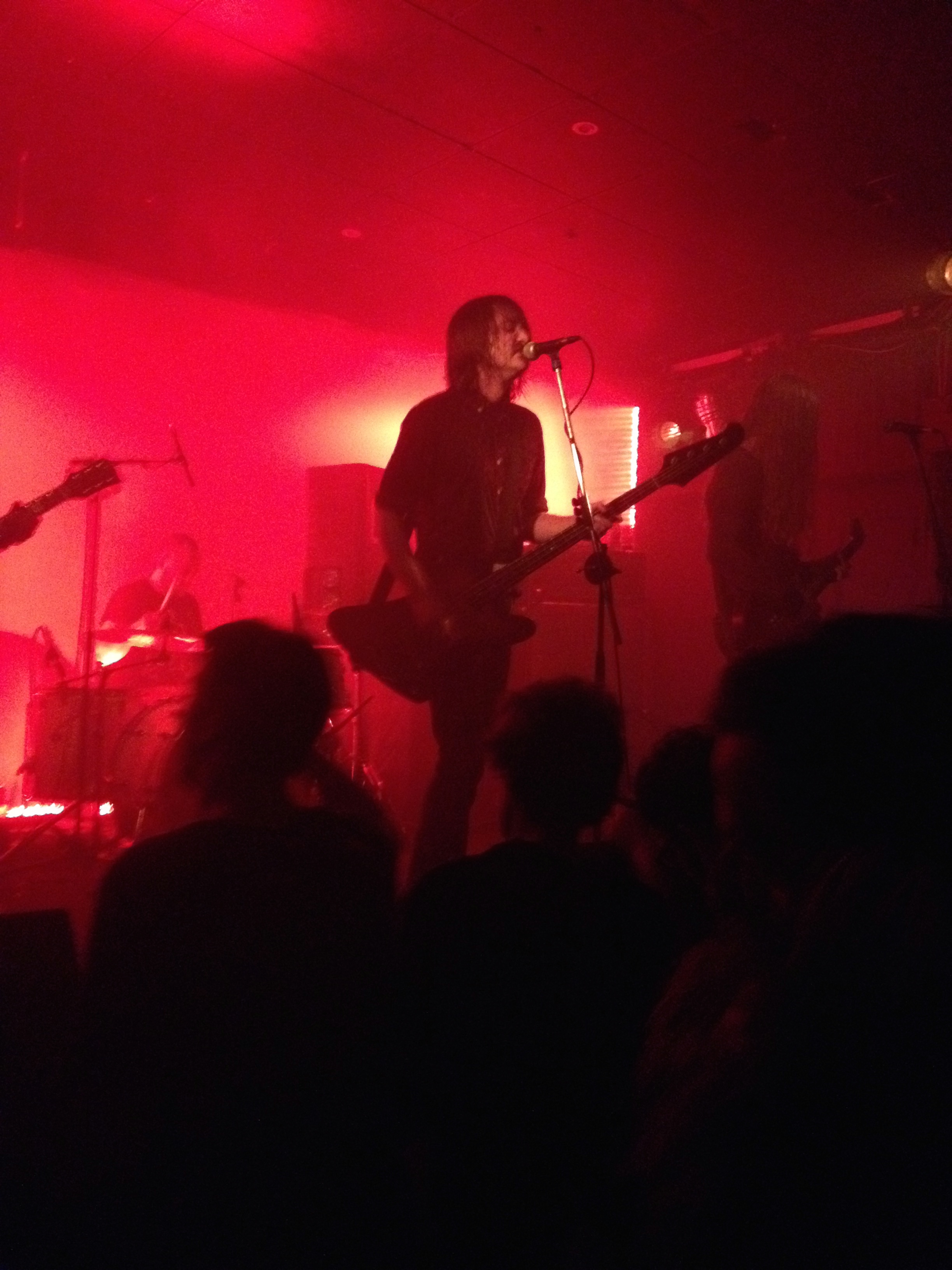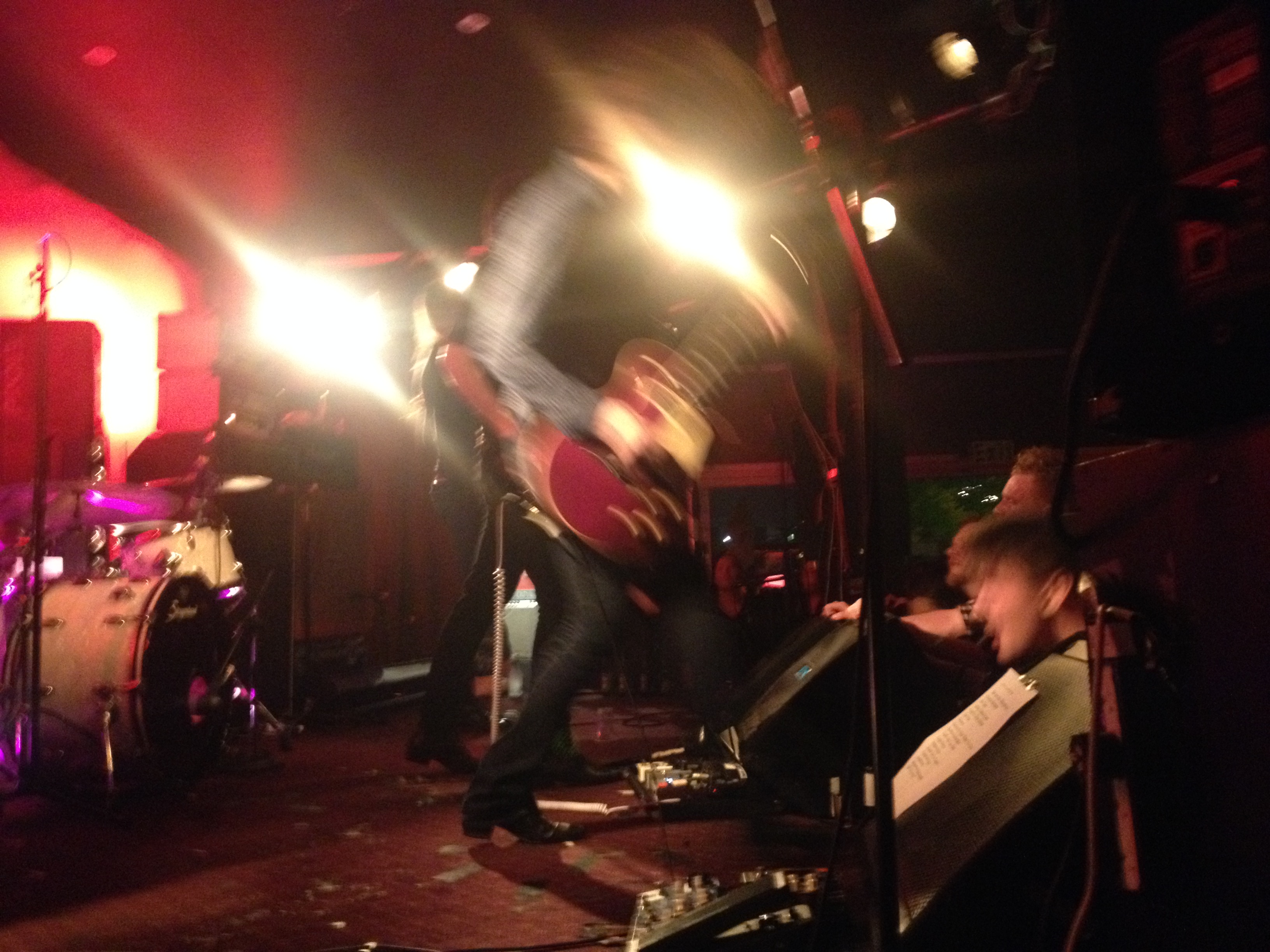 You can see exactly what they played because I took their set list (as well as buying a t-shirt and copy of their excellent '08 album Headstunts). Their encore included a superb cover of CCR's Fortunate Son. Dolf's voice was howling and perfect. They're all perfect. The banter between him and Christian adds to the vibe, while the silence of Phil and Ben add to the mystique—even the silhouettes they create with their legs and guitars/bass often fall in sync.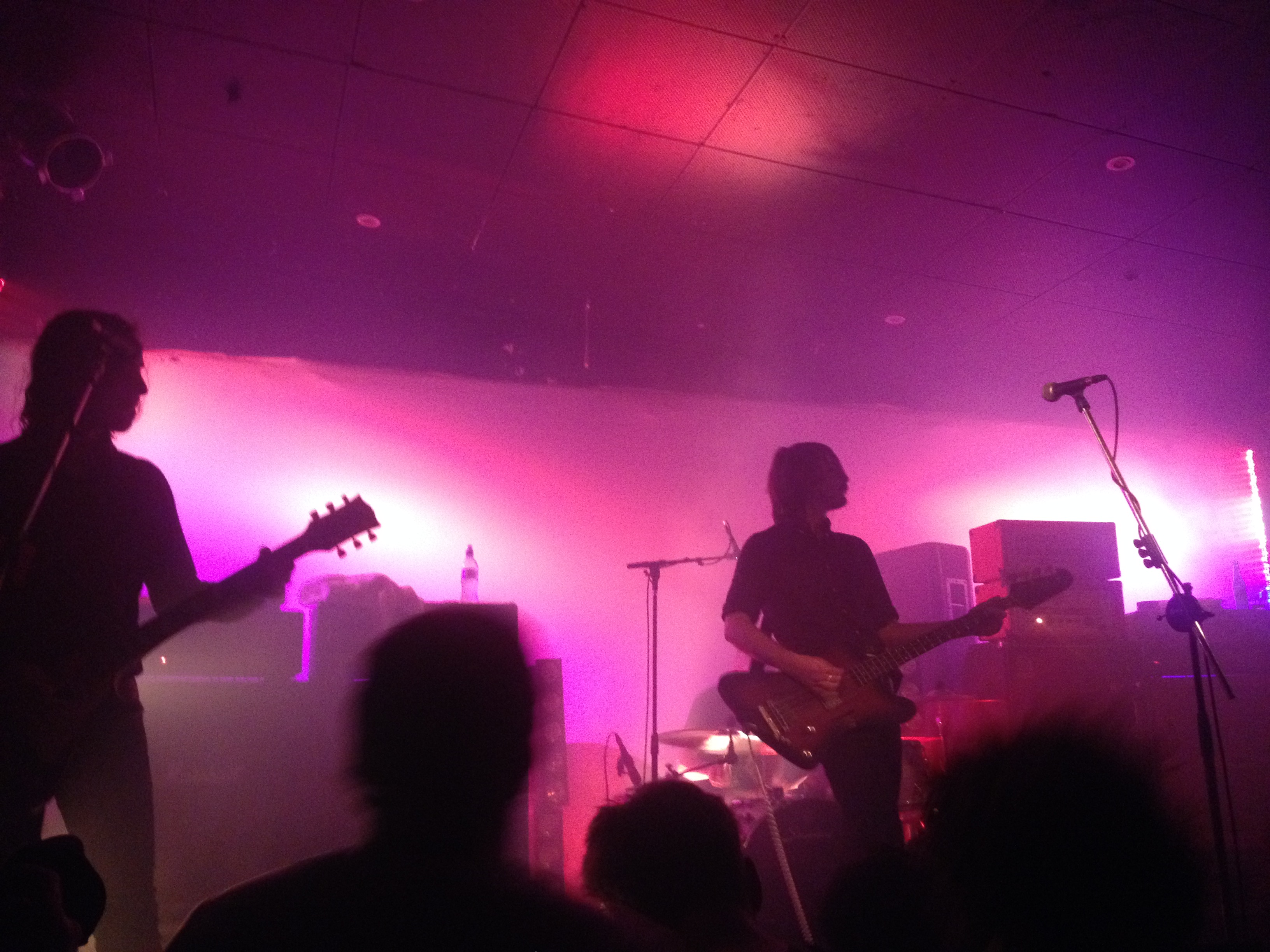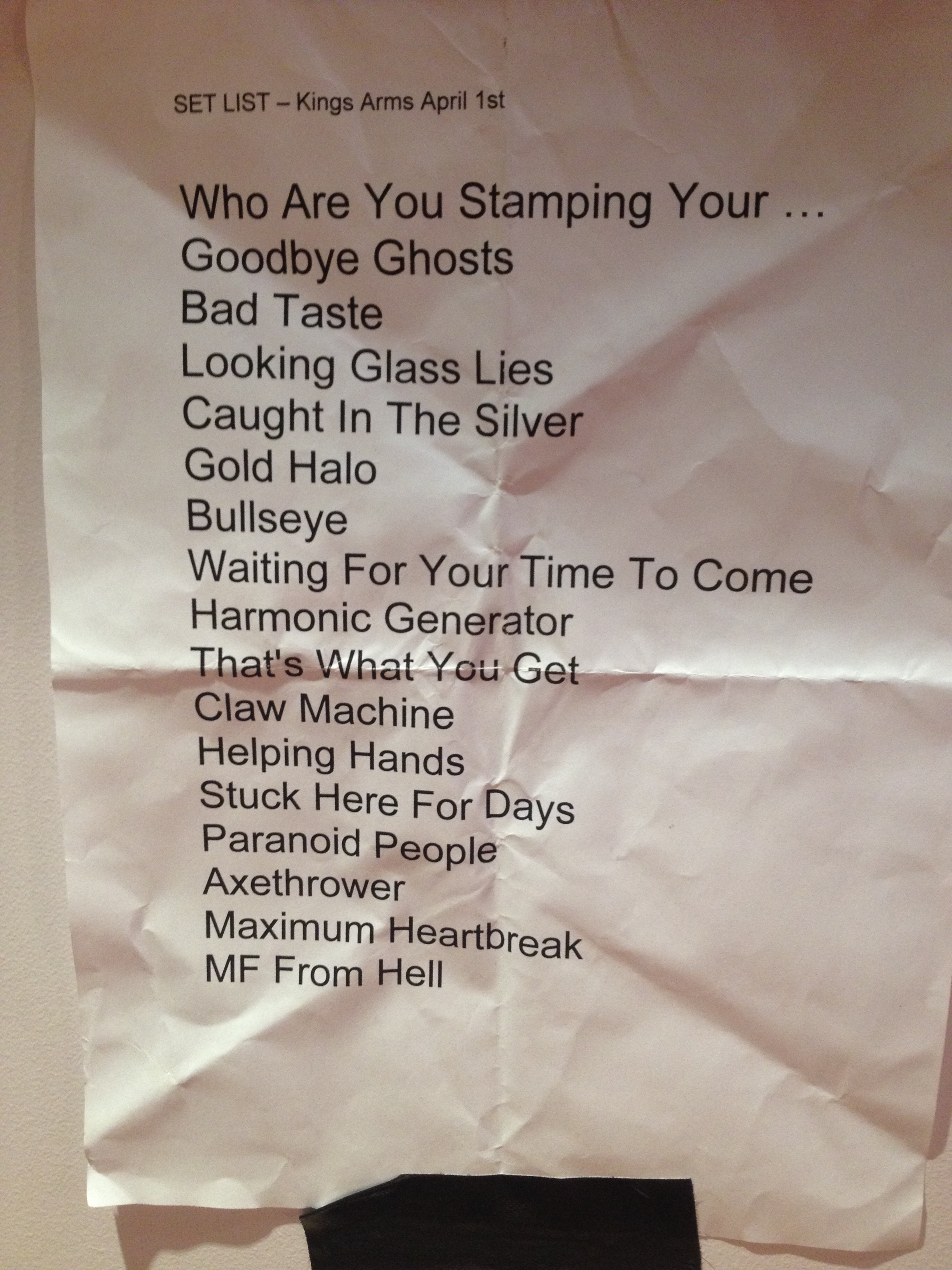 Meanwhile, the opening act was Bloodbags who formed after the simultaneous collapse of bands Bloody Souls and Dirtbags. I know the names of loads of old bands and I've heard loads of old songs but I can't put them together well enough to be able to accurately describe who these guys sound like, or who their influences may be.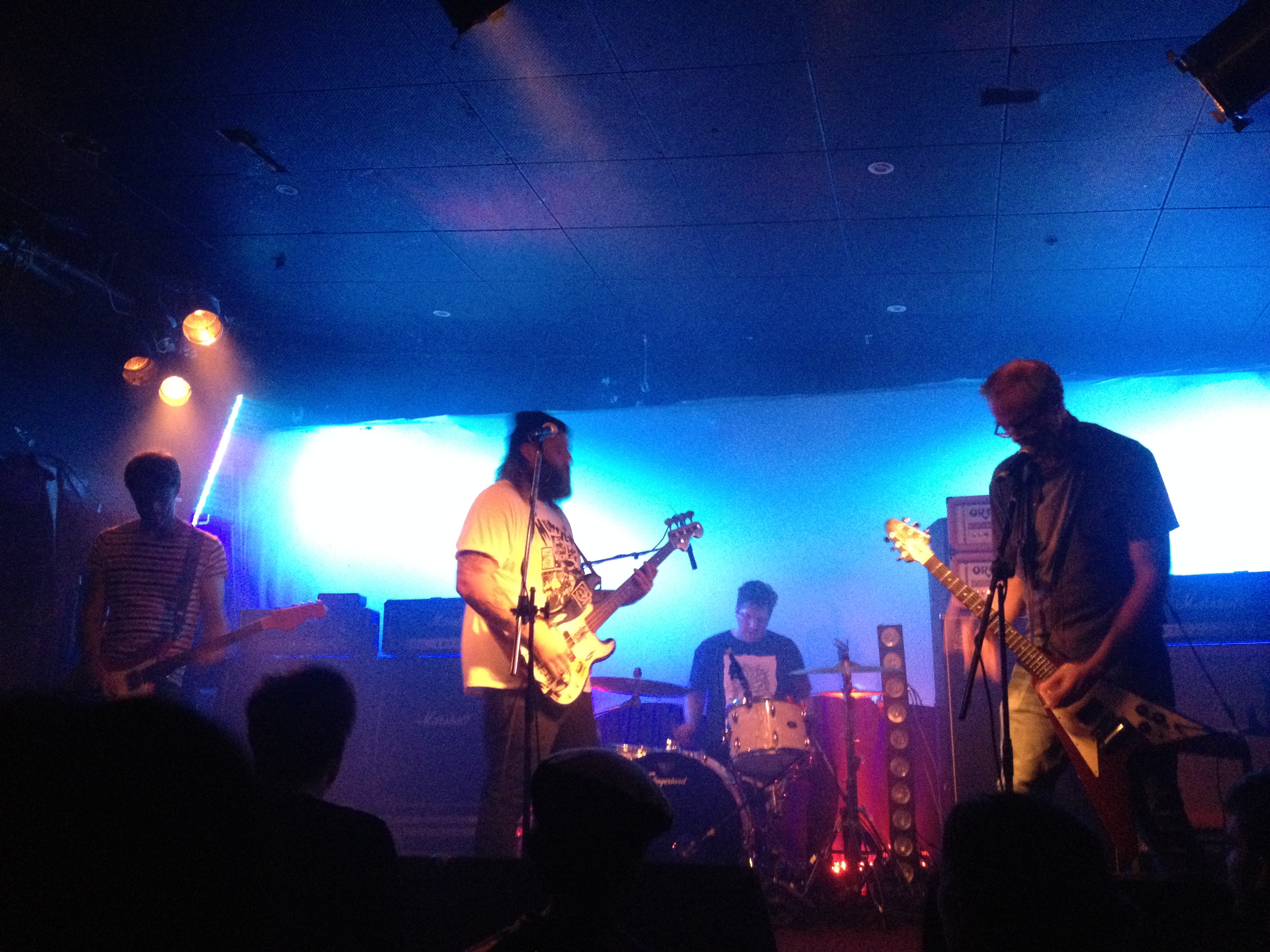 The lazy option for me is to resort to Joy Division in the sense they sound sparse and cerebral. But they're harder and faster and more varied. I couldn't help thinking of the scene in 24 Hour Party People when future Factory/Madchester stars are seeing the Sex Pistols at the Free Trade Hall in Manchester in '76. Some people around me in the crowd didn't know who Bloodbags were but between every song we'd exchange glances, like, these guys are good.