This is not a health-conscious rant about the dangers of drinking highly caffeinated, sugary drinks; it's pure praise for the Red Bull brand. You could be forgiven for thinking I'm being paid to write such a one-sided glowing report but I genuinely think the company is a powerful force for good in this world, for the following reasons:
1. They are serious sponsors of many incredible people and events. Watch any major or minor sport and you'll probably see a pair of those famous bulls, or wings, on someone's lapel or helmet – everything from Formula One to cliff-diving, skateboarding, surfing, and of course music.
Last Saturday in Auckland they sponsored the main stage and the silent disco at the excellent Weird Together party, which was held at the rejuvenated Imperial Lane complex on Queen St. The stage was built on scaffolding across the Fort Lane entrance and featured a great sound and lighting system. The silent disco had two DJs playing simultaneously and you could switch between them on your headphones. Elsewhere, there was a large basement room that had an old-school rave vibe; a leather-fitted chill-out lounge; and a festive upstairs bar.
Next month in London they're hosting an event called Revolutions in Sound on the London Eye, where each pod is going to be taken over by a significant clubbing brand: from The End to Cream.
2. They run the Red Bull Music Academy. Not being musically gifted or actively involved in the industry, I have slim chance of ever being admitted, but I've had a few friends go and it is by all accounts a brilliant experience. You get to meet like-minded talented people from all around the world; get schooled by some of the best established artists, and then keep those connections for life.
3. They produce the free Red Bulletin magazine. This is a well-written, well-edited mag full of interviews, profiles and fun facts about people who are involved in any of the amazing array of activities that the company sponsors, and many other cool things besides.
4. I like the drink itself. I first tried Red Bull in 1996 when I was 16. It was at a little bar on Durham Lane, Auckland, where my friend and I were killing time before The Breakz drum n bass night at Calibre. Yes, we were underage but that wasn't such a problem back then and we asked the bartender for a recommendation. He served up the now club-standard combination of vodka and Red Bull, and we loved it.
Nowadays me and my friends like to drink vodka bombs, especially with 42 Below Passionfruit. A bomb, if you don't know, is usually made with jagermeister and is when you drop a shot glass of vodka into about half a glass of cold Redbull, and then scull it.
5. Soon after that first taste, I got my first look at a Red Bull Hummer kitted out with turntables, mixer, and a full soundsystem, which the team would take to a park, beach or city square for an instant daylight dance party.
6. Red Bull was founded in Austria, a country that I am keen to visit so I am bias toward it for no logical reason, and as far as I know, the company does not have any dark stories about slave-labour factories in China, where the apartment buildings are surrounded by nets to prevent workers committing suicide, a la some of the electronic giants.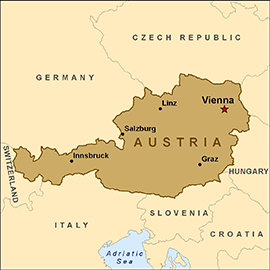 I do understand that consuming a lot of Red Bull would be detrimental for your health but the same goes for many of the good things in life, and people should really just learn to be responsible for themselves.
(NB: The pictures shown here were not taken by me – except for the low quality Silent Disco one – so thanks to the photographers, and I can easily take them down should anybody ask.)