All my Christmases came at once last night when I got to witness half of the original Queen line-up perform with my favourite American Idol contestant.
I've watched docos, read books and tried every one of the band's 15 albums: impressively, they produced seminal tracks in every phase of the roughly 20-year period they had Freddie as a frontman. The fact all four members wrote songs only adds to their mystique.
For me, they had one long golden age in terms of production but there's no denying they reached a pinnacle when it came to live shows and that was 1985 with Live Aid, followed by a swaggering final tour in 1986. The late seventies and early eighties also produced some incredible imagery but the mid-eighties was when the ermine shawl and crown came out to play, when Freddie looked less like the cop in the Village People and more like a king.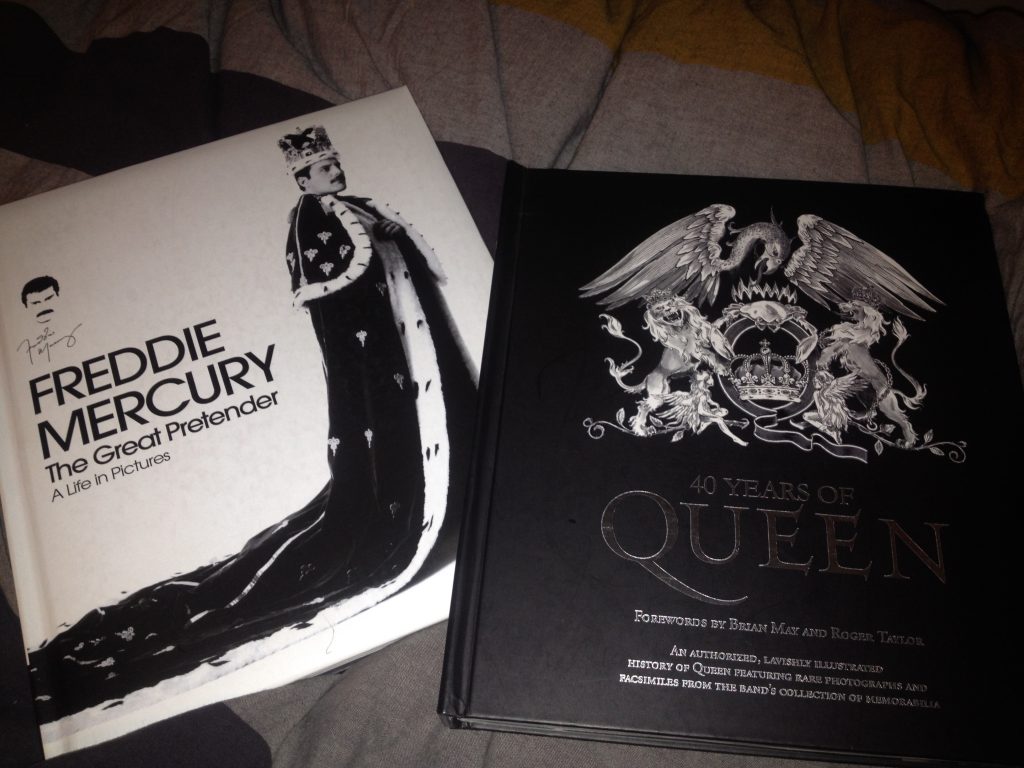 So how about the show? I must confess the names of some songs passed me by but my boyfriend and I were stoked to hear "Stone Cold Crazy" in at number 2 on the setlist. Some people may not be aware of how hard Queen could rock out, with Brian May's guitar capable of sounding full force heavy metal – if not quite as menacing as his good friend Toni Iommi of Black Sabbath.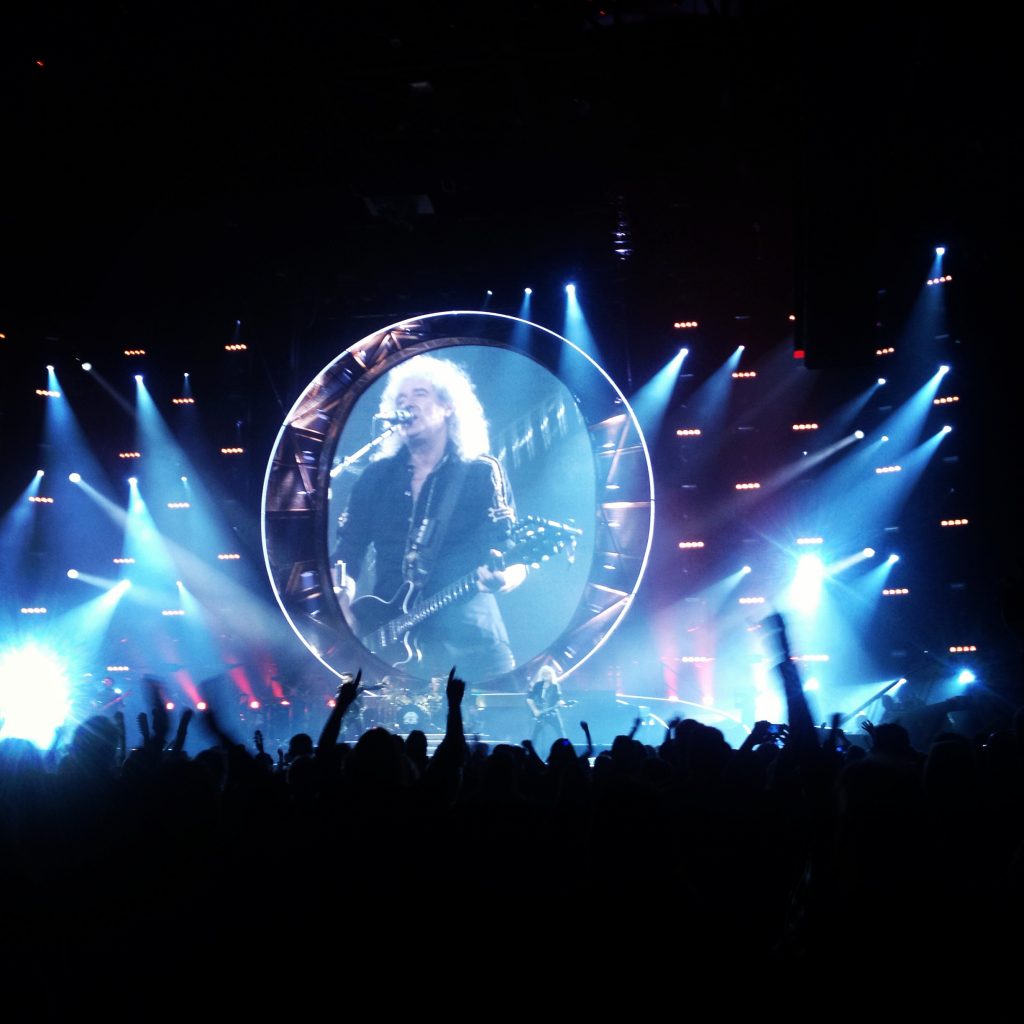 Every hit was a highlight: "Another One Bites the Dust", "Radio Gaga", "Who Wants to Live Forever" and of course "Bohemian Rhapsody", which was one of two songs to feature footage of Freddie, along with a recording of his vocals.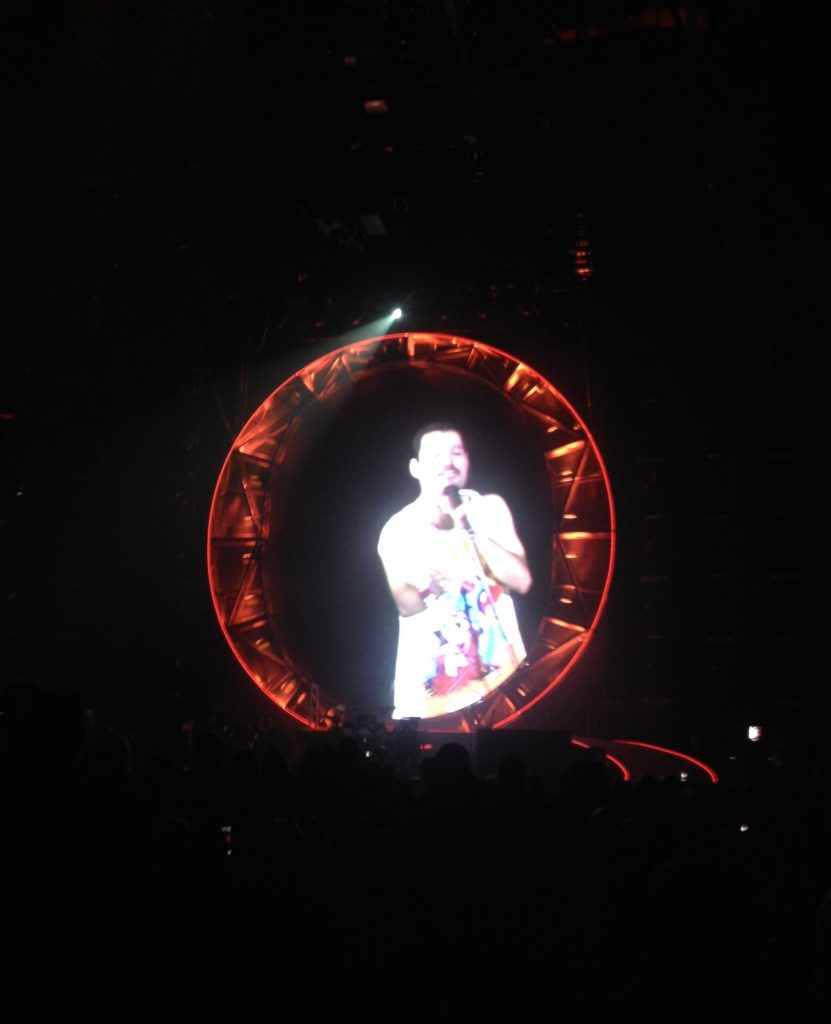 I was wildly excited to hear "I Want It All" as this is my favourite Queen song and they never preformed it live with Freddie, having recorded The Miracle in 1989, three years after the live shows stopped.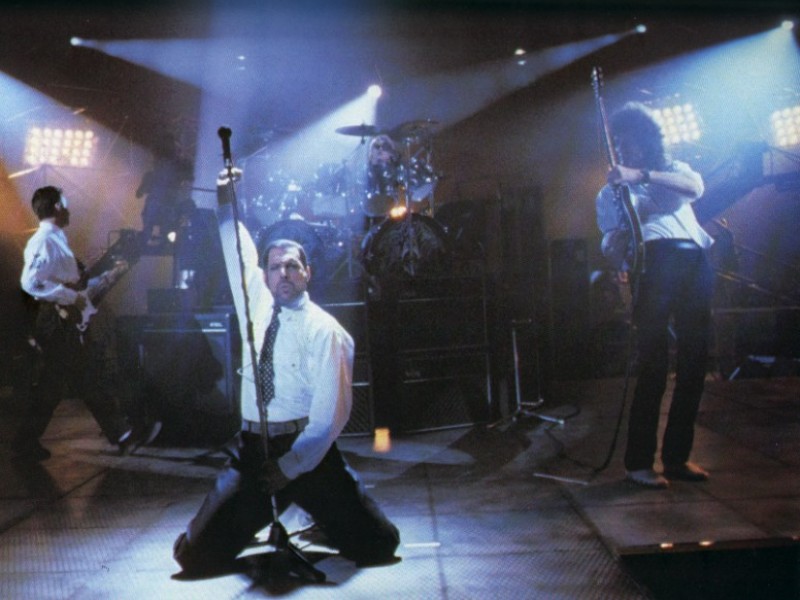 The visuals were state-of-the-art and riveting and the format of the stage was cool, with a platform jutting out into the crowd, which they used for solos and set pieces: Adam Lambert lounging on a sofa swigging from a bottle of Ace of Spades champagne; Brian May ripping his electric guitar, or plucking at an acoustic; Roger Taylor playing drums, with his son mimicking his rollicking sequences on the main kit back of stage.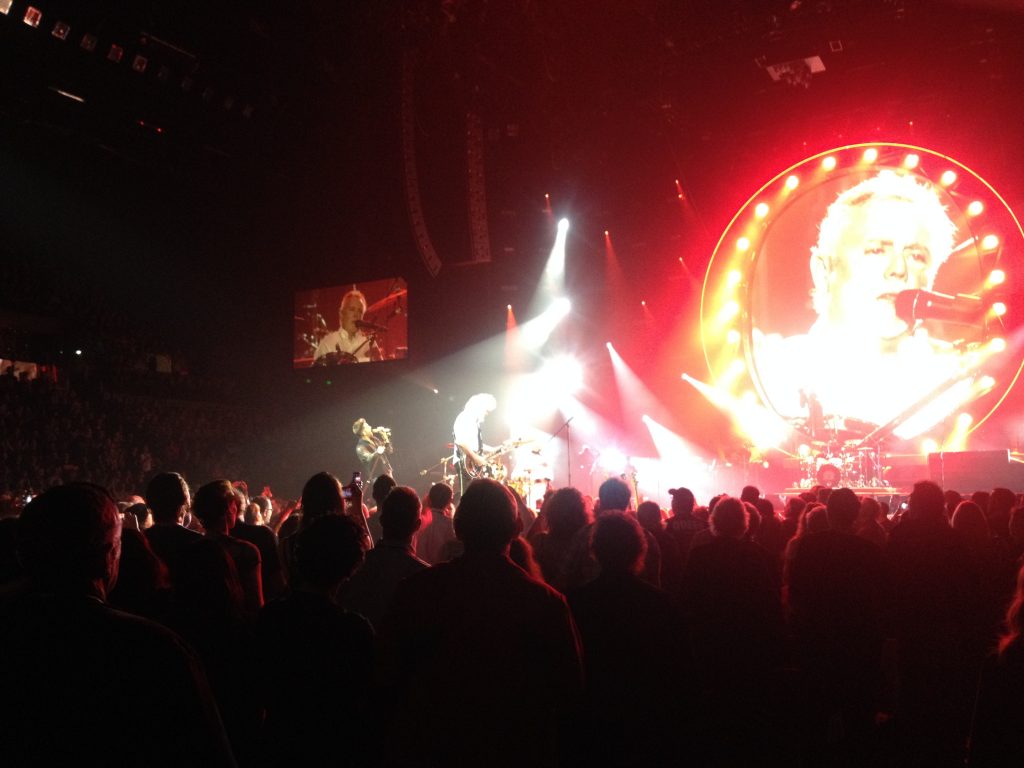 The camaraderie between the band was obvious and Lambert thanked the crowd early on for suspending their disbelief that another singer could front for such legends, claiming his only intention was to make Freddie proud. I think there's little doubt he succeeded. Though nobody will ever top Freddie for sheer command of an audience and showmanship – not to mention talent on the piano and vocal prowess – Lambert has something Freddie wouldn't have if he were alive, and that is youth.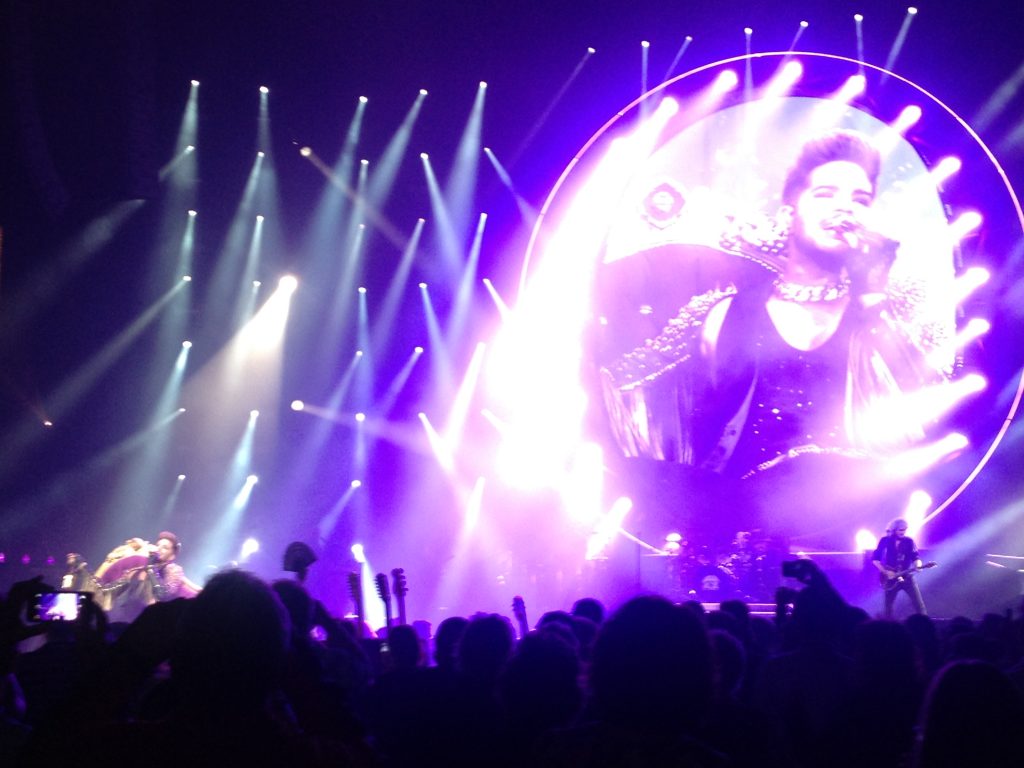 Though musicians can continue to torture their guitars and drums as they enter the grave (arthritis or RSI notwithstanding), a vocalist's instrument is extremely subject to human frailty, and as singers are usually the face of the band, their every wrinkle and bag is scrutinised along with every faded note.
So to hear the power of Queen fronted by a sparkling, mischievous, and outright sexy piece of work as Lambert is really as close as you'd get to the original experience in the present day. His voice is not the same timbre as Freddie's and anyone expecting a replica might have been disappointed, but for me – a true blue fan who saw the boy audition for Idol and compete week by week in 2009 until finishing second – it was a revelation to hear his voice put to full use in terms of range and power.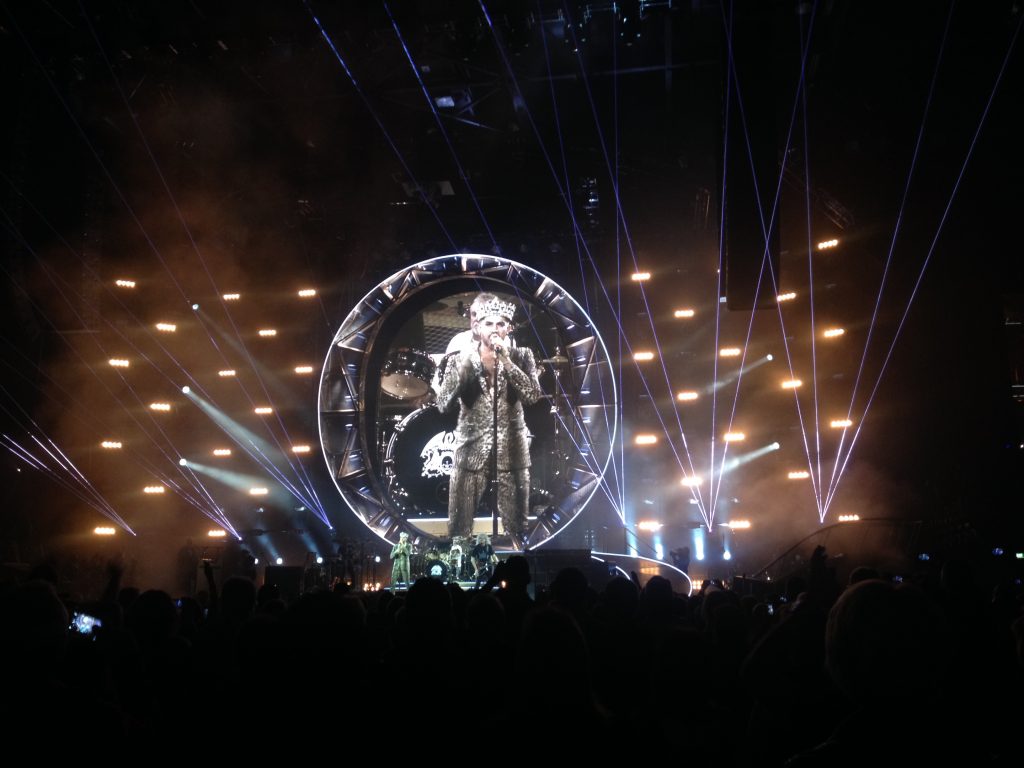 Going forward, one can only hope he manages to find a ballsy electronic producer to work with, or a band that is similarly hard and dark and heavy and camp and funky and poppy and slow and sad and serious and ridiculous as Queen was, on top of being excellent. My guess is he won't: many groups nowadays seem to lack the humour, funk and intelligence of truly iconic bands like Queen or Sabbath. Though if that's what you're looking for, you should check out The Defendants!