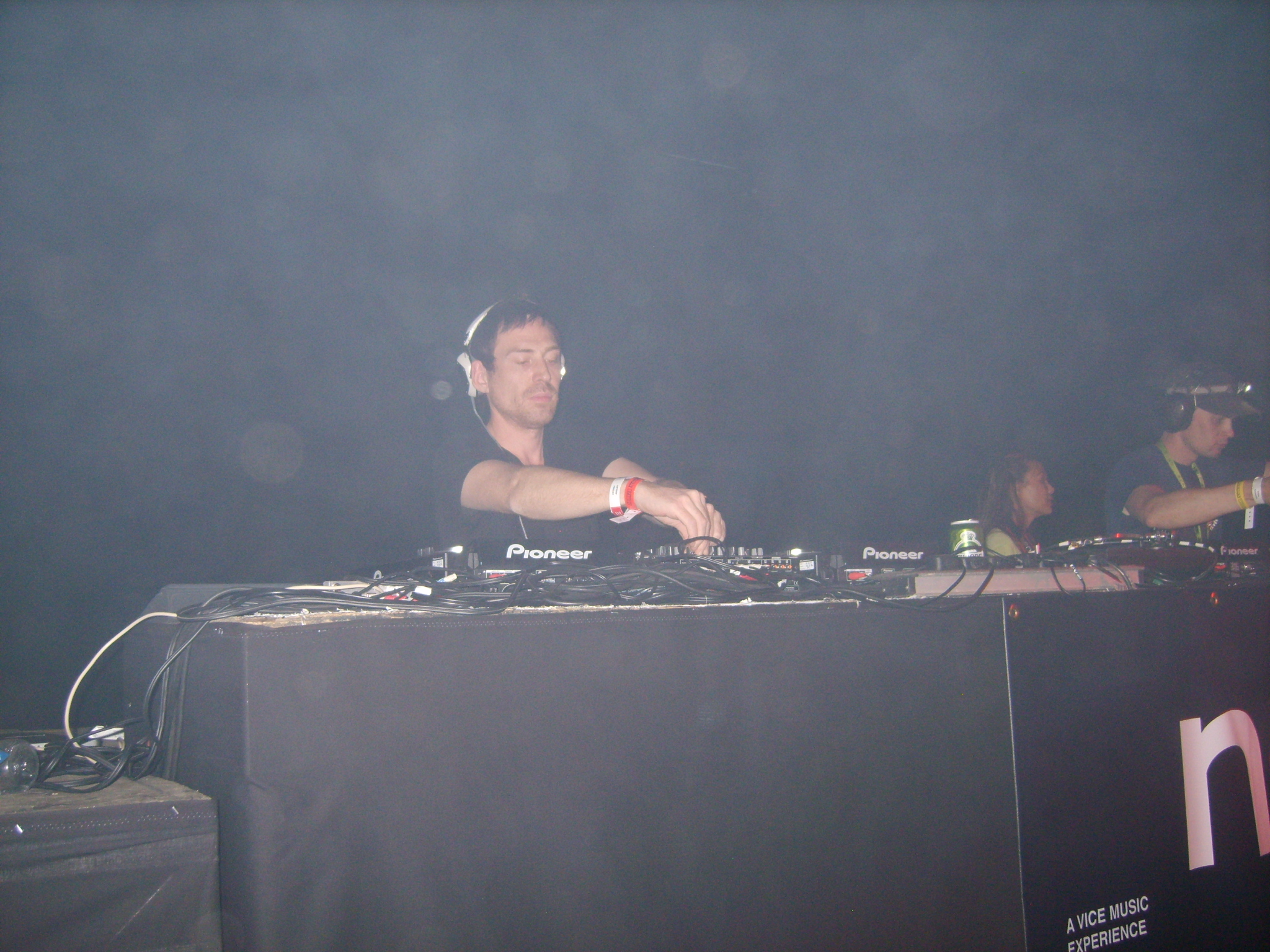 Photek has been my favourite electronic music producer since I first heard his stuff in 1996 and I kind of expect everyone else to have heard of him and adore him too. But no doubt some people are still in the dark. Basically, he grew up outside London and gained fame making superior jungle/drum n bass. He was friends with all the early ringleaders like Goldie and his debut album Modus Operandi (1997) remains a wicked listen. His style is layered, complex, more cerebral than funky, but always moving. I wasn't surprised when I learned he'd been asked to move to LA to make soundtracks because his music is definitely soundscapey. It conjures cool men ducking down alleys, karate, rain beating down on the roof of a speeding car.
I was crazy about drum n bass to the point that I went to England as soon as I turned 18 to try and catch every dnb DJ in the land; I caught dozens of the best, but never Photek. In 1999, I had a true house music experience at Cream, Liverpool, and my fanaticism for drum n bass began to subside. Then, to my delight, Photek's second album Solaris (2000) featured some gorgeous deep house. We were in sync! (as every fan likes to imagine about their idols).
Fast forward over a decade to July 2011 and I was back in London on holiday, feeling disappointed I'd missed out on tickets to see Snoop Dogg headline Saturday night at the Lovebox festival. I started idly reading the rest of the line-up and there, buried deep in the Friday listings, was Photek. I didn't even know he was producing anymore! I scurried home (heart aflutter) found out Rough Trade had tickets, and basically ran through Hackney to get one.
Was it worth the 15-year wait? Absolutely. He played at around 5pm in the NYC Downlow tent. I was straight as an arrow and sober as a judge but the music made me soar inside. It was a magnificent mix of superior dubstep, house, techno and jungle, lashed by samples from his most famous tracks. You'll have to excuse the terrible quality of the pics: I took them myself as proof! I'm glad I didn't know he was producing at that time, either, because it meant all his tracks were brand new to my ears.
I've now caught up and bought every track, EP and mix available, plus downloaded the ones he regularly posts for free. He cannot put a foot wrong in my books. Can't wait for the new album later this year.
This is a recent Q&A. This is his site. And also check his soundcloud.