The Auckland club scene is slowly crawling back to life but punters have few choices outside Ink Bar and Access on K Rd; Cassette 9 and Roxy downtown, or a smattering of upmarket venues around the Britomart/Viaduct area. And with a narrow range of venues comes a narrow range of genres.
Cassette is the most eclectic of the bunch but, even so, the young crowds at most of these venues are out for a drink and a laugh, more than a wicked tune. Thus drum n bass and techno are still woefully underrepresented in a city where every gang used to have a clubhouse.
Ink, now 14 years old, is an underground house mainstay, though other genres have also been welcome over the years. Techno highlights have included sets by US legends Kevin Saunderson, Derrick May and Stacey Pullen – but when it came to regular local events, I distinctly recall owner Andy Meek joking about why he didn't host more: "Too many dudes on acid staring at their shoes – not enough drinking."
Well, I dropped in on the second instalment of MONO on Saturday night and had to laugh when a rather exuberant regular told me he was on acid, and, for a few minutes at least, the dancefloor was crammed while tumbleweed could have blown through the bar area.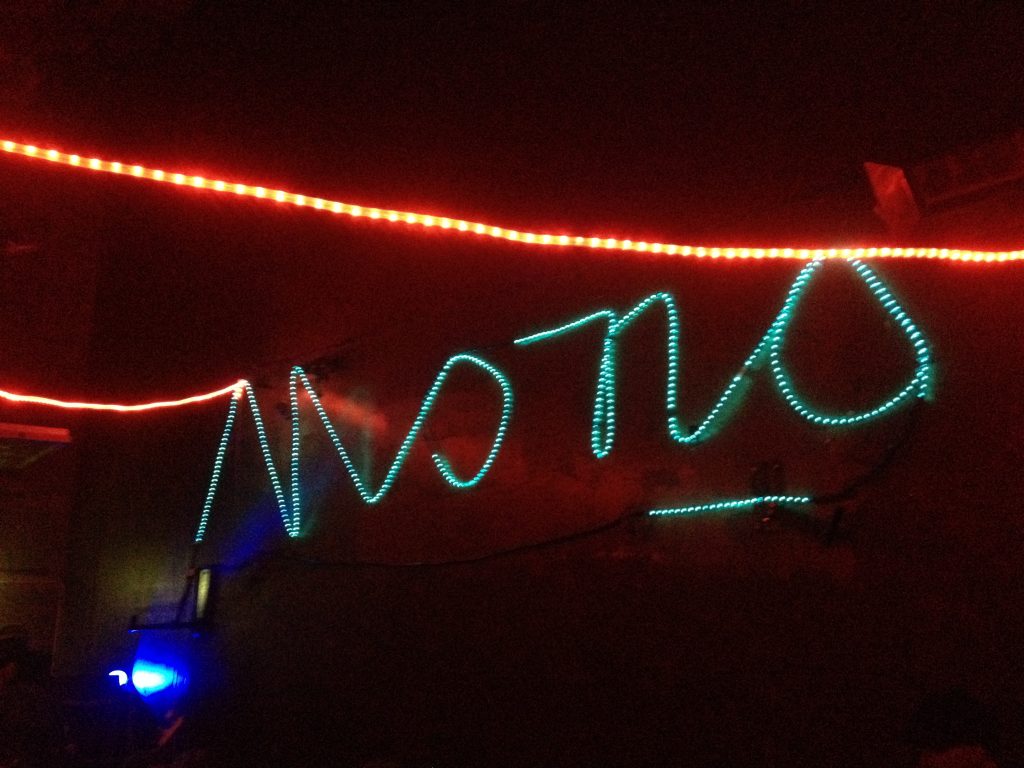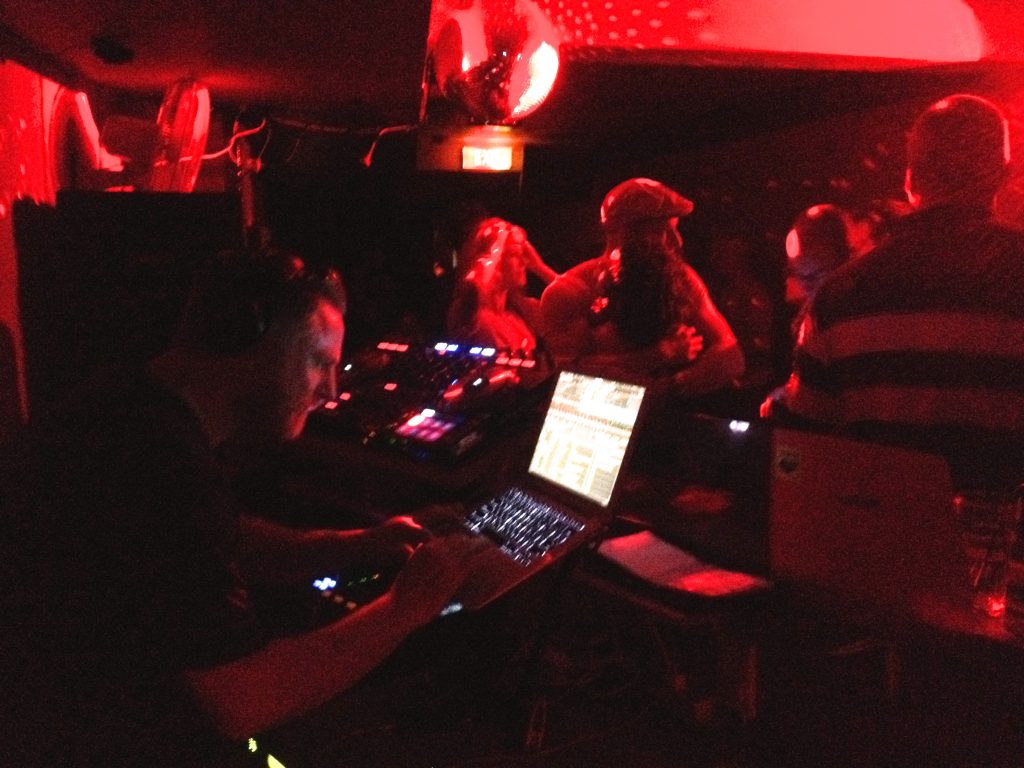 MONO is the brainchild of Matt Drake, who plays unsupported from open to close, and who has been a purveyor of multifaceted techno and house since the late '90s. I remember catching him in the early 2000s at a party called Analog in Opium Bar, which was adjacent to the pool hall on Queen Street.
Techno could also be found across the road at FU Bar, especially on a Tuesday night, when there were hardly any people out on the floor but at least the DJs had free rein. Since then, though, regular techno parties have been few and far between – a pity for fans of the genre, who are often purists.
Looking around the dancefloor on Saturday, I saw a guy who must have been Japanese and who, if from Tokyo, would have been spoilt for choice among huge venues where the techno masters from Germany and Detroit are frequent guests. Probably starved for that kind of action in Auckland, he looked so happy I didn't want to bother him with questions.
There were also a bunch of well-dressed women (not scantily-clad young girls) who were able to bust some moves without goober men getting in their way, trying to start an inane conversation one metre from the speakers, or – worse – groping them. And then there were a couple of British looking guys, grinning in their old school sportswear.
Techno, you see, is not only the most complex of the electronic genres, but also – in my experience – boasts the most civilised crowds. The first instalment of MONO last month further highlighted the difference between dedicated fans of techno, and regular partygoers. The night began at 12am following a 50 Shades of Grey private function and, as with all Ink functions, guests are welcome to stay on when the club opens to the public.
I've never seen a rougher transition: bare-bottomed women and bare-chested men with chains around their necks danced in circles, careening off each other as they lurched around trying to chat, while alarmed looking techno heads wondered if they'd got the night or venue wrong.
Backed into a corner, a German girl even asked if I knew what was going on. "I heard there was going to be some techno down here but now I've arrived and there is this crazy party!" Gradually, though, the Greyers thinned out and the careful, casual and fully dressed clubbers could focus on their prized genre in peace.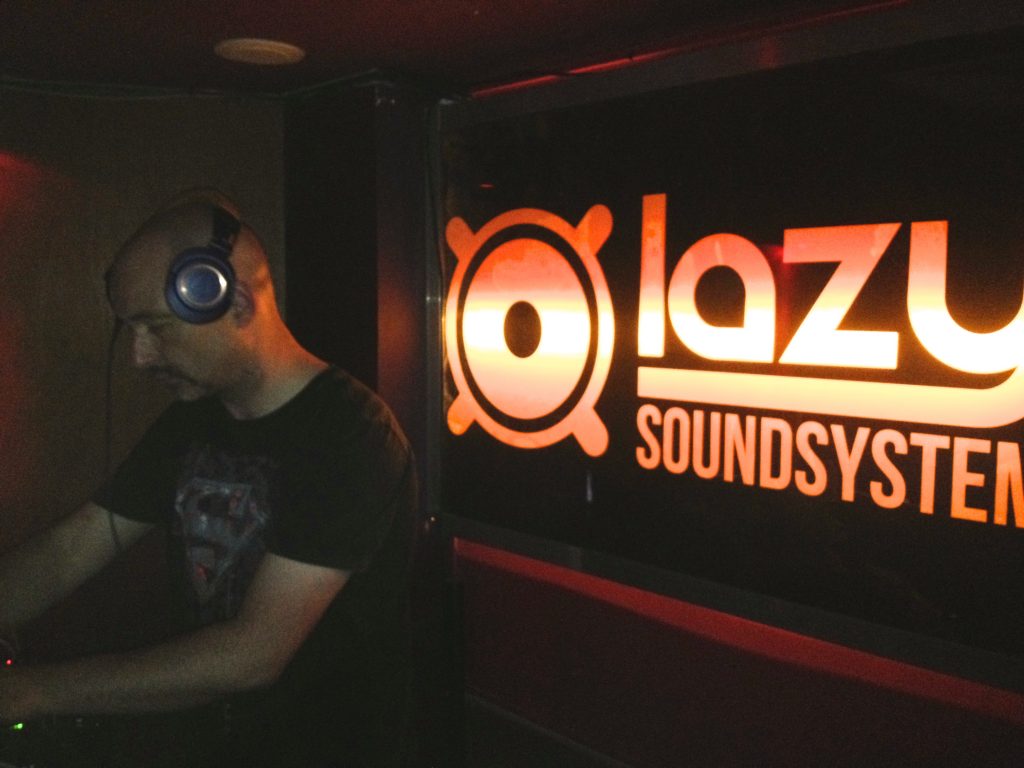 Meanwhile, Phil Delaney has installed his Lazy Soundsystem in the lounge to great effect: the sunken area now cordoned off by a wall, and re-branded as the Bunker. The sound is superb, there's good ventilation, and the techy music is reliably captivating. So with the courtyard still wildly popular among smokers, tiny Ink now boasts four distinct areas.
Watching the New York episode of Dave Grohl's Sonic Highways last night, it was disquieting to hear a music studio owner talking about the dive in custom that followed the onset of manufactured pop in the '90s, with NSYNC et al. Another nail in the coffin came with the birth of the laptop/bedroom producer who needs a full recording studio as much as DJs need turntables these days, ie, they don't.
And, as the man said, people may bitch and moan about the loss of everything from a record store to the neighbourhood pub, but words won't save these places; people must keep patronising them. A notion which goes double for leftfield venues serving up rare breeds of music.