This was originally published on worlddj.com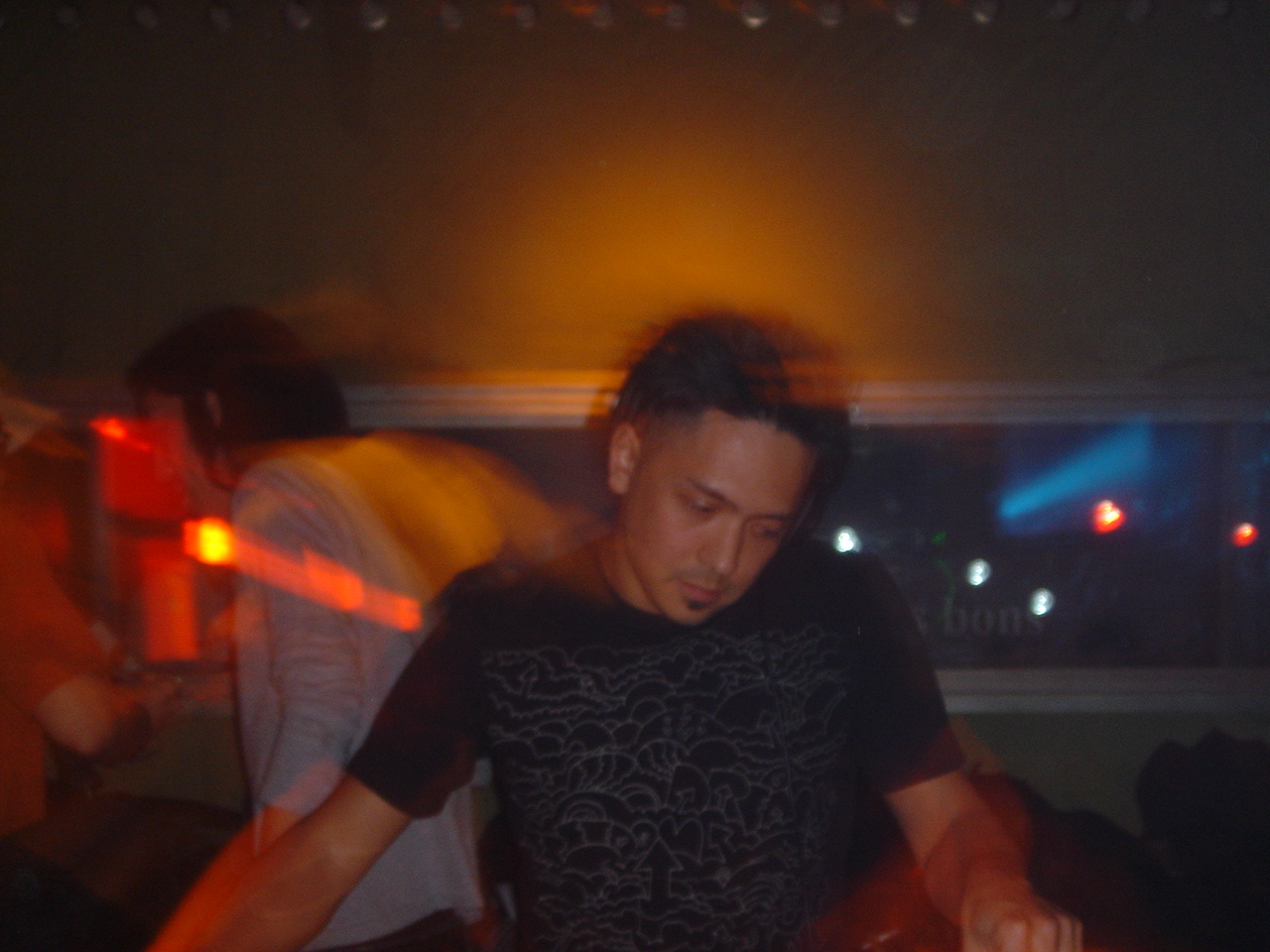 Having shifted to Chicago from Hawaii in the late 80s, Miles Maeda was perfectly positioned to hone his skills as a DJ/producer in the city. A recent mix entitled "The New House Sound of Chicago" proves he's still at the top of his game after years of hard work and play.
» What kind of music were you exposed to while growing up in Hawaii?
Hawaii is a beautiful place, but not so much for someone looking for cutting edge art or music. I was more-or-less typical in my musical tastes listening to a wide range of music from Blondie to Kraftwerk to Tchaikovsky, spinning records on our belt-driven turntable. When music TV came around in the 80s, I started to get into the New Wave and Industrial bands like Missing Persons, Depeche Mode and Cabaret Voltaire.
A turning moment was watching a clip on MTV of an Information Society show at the Limelight in New York of Derrick May spinning techno. That really blew my mind! It was then when I decided I needed to move on from Hawaii and start experiencing more of what was going on out in the world.
» What prompted the move to Chicago? Where did you first hear house in the city?
I was studying music at Indiana University, which was about four hours from Chicago, and on weekends we'd go to shows at Cabaret Metro to see bands like Front 242, Xymox and 808 State. We'd then go to clubs like Medusa's where myself and many others started our love affair with house music (particularly acid house!).
When opportunities to start DJing at clubs and raves in the city kept presenting themselves, it felt like a natural movement to live up there.
» How long were you DJing before you got into production? What gear did you use?
My first excursion in the production realm was around 1993 one late night at the infamous Red Nail with Derrick Carter, Mark Farina and Chris Nazuka. I had a lot of experience with electronic music production in school, but this was the first time I worked with other people to make a dance track. I had been DJing for about four years at that point. But it wasn't until 1997 that I really started to take my own production more seriously.
I was lucky to have access to an MPC3000 for my early experiments. Then I started expanding into a studio which had various analog tools like a Waldorf, Mini Moog & Roland Juno 60 as well as Emulator and Kurzweil samplers, all based around a Studio Visions sequencer, a 32 channel Mackie and a handful of effects processors.
Right now I'm strictly laptop with Reason and Live, which makes my creative process more portable.
» Did your friends and family arouse your interest in yoga or was it something you discovered by yourself? Why did you start pursuing it so seriously?
My mother introduced me to yoga, as she practiced it at various stages in her life. It became important to me when I noticed how unhealthy I was living and that my creativity was being adversely affected.
Yoga was a tool that I could use at home whenever I needed it, and the benefits were much deeper than I had expected. I knew there was something powerful in it when I noticed how positively it was affecting my DJing and music production.
» You dropped out of the nightlife circuit altogether for a couple of years. What did you do in that time?
That was when I decided to devote the next period of my life to my yoga and meditation practice. I felt I needed to spend more time on my education and inner discipline. So I lived at what could be considered a yoga ashram – our Liberty Advance Yoga retreat center – and did the residential yoga training program for two years.
It was one of the most valuable things I have ever done for myself. It gave me the tools so I could go back into the DJ world a more centered and balanced person, as well as feeling more inspired and creative.
» People often say you get to a point where you practice meditation at all times in your life, even while doing the most mundane activities. Is it hard to maintain your yogic practices while DJing in a club?
At first it can be. I needed to have a formal daily practice in order to make the tools of yoga a part of my everyday life. DJing late at night and doing a daily yoga practice can be challenging, but for me that work was very necessary. Eventually I began doing more meditation practices and that became a stronger bond in integrating my two seemingly opposite lifestyles.
Right now I feel I'm at a point where I can be more and more in a relaxed, open and creative state at will, doing a little formal practice here and there. I'm using opportunities to perform, teach and run my projects as my main "yoga" practices. This is what I've been working on for the past seven years.
» Tell us about DJ Evolution and the Traveling Love Show.
These are my current creative projects and training programs in which I work with students and other artists to transmit and practice the tools of yoga, meditation and creative work through DJing, music production, event production, travel, and business management.
One focuses more on the music aspect and the other focuses more on events and community building. They are modern forms of the traditional training I received from my teachers that I offer to anyone who wants to work with me more closely.
» You're now based in San Diego where you regularly teach yoga classes. How often do you DJ while you're at home?
Actually, not a lot. I used to have two residencies here: "Lipgloss" and "Livin", which were two very successful house nights in a city that didn't really embrace house until we started those nights. But lately it's been somewhat slow.
There are amazing artists here like Halo, Hipp-e, Dizzy and Thomas Sahs; promoters like the Lifted crew (who bring out people like Marques Wyatt, Mark Farina, Mark Grant); and labels like Lowdown and Alluv. But there's not a lot of demand in San Diego for what we have to offer.
I'm a little spoiled having such a good relationship with Chicago where back in the day it wasn't uncommon to DJ three times a week! I'm seriously considering making a move to a city where my services may be more useful. Who knows, maybe I'll start the Tokyo chapter of my life next!
» Igloo, Smart Bar, and Shure have just released your mix CD "The New House Sound of Chicago". How does house that's actually made in Chicago differ from other house in the world? Do you think it's changed much over the years?
All house music has been evolving over the years. Chicago has a unique sound, varying from deep to jackin' and it certainly influences much of the house that is being made all over the world. The CD showcases this evolution, featuring collaborations that are creating a crossbreed of house music. I like to call it hybrid house.
It's difficult to say that anything in this day and age is "pure" – there is just so much influence bouncing back and forth between Europe, Asia, South America, Australia and the US. But if you take yourself into a Chicago club and listen to a Chicago DJ play Chicago house, then you'll know what sets Chicago apart from the rest!
» What's on the cards in terms of production?
I have been a busy little bee. I have just released tracks on Lowdown, .Dotbleep, Kolour, Greens Keepers and Red Brunette and am currently working on my follow up EPs on Aroma and Robsoul, as well as a new project for Dust Traxx. I'd like to begin working on an album soon as well!
» What producers are you into at the moment?
Producers I'm feelin' right now…
Mark Farina (his mix of Greens Keepers feat. J-Dub – remarkable)
Chuck Love (Back in My Life – simply beautiful)
Greens Keepers (their mix of Man In The House – quirky bleepness)