Ingrid Starnes is an Auckland-based fashion label specialising in beautiful clothing that has a tailored, timeless quality. The brand has been extant a mere four years and yet today they launched a fragrance. The "other-worldly, mystical" scent is called Vetyver Bergamot, in reference to its core ingredients, while the initial concept – and consequent imagery – take its cues from Shakespeare's Ophelia, as depicted in a famous pre-Raphaelite painting.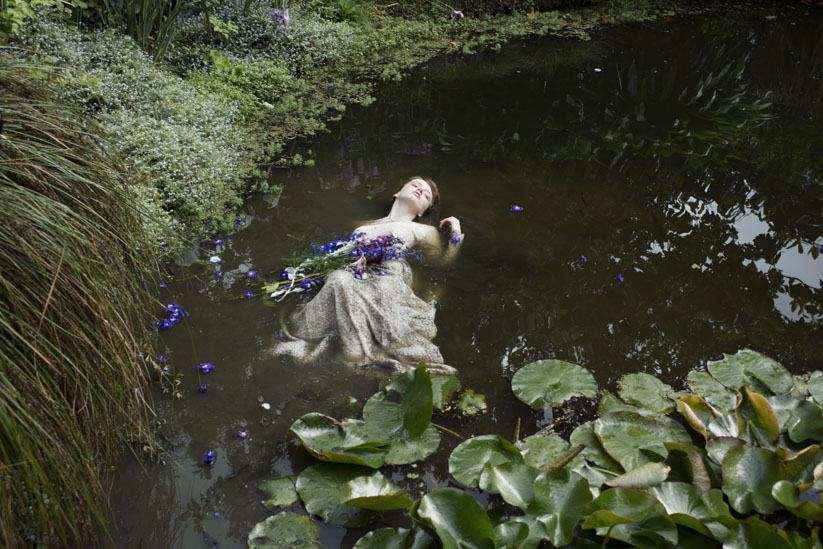 If this is all sounding rather high-brow, well, it is. I don't know Ingrid very well, except to say that she is beautiful and poised and friendly, but her personal and professional partner, Simon, is an old chum. "Chum?" you might say. But spend a moment in the company of Mr Pound and you may well feel you'd wandered into the studio of Stephen Fry's QI, entered Bill Bryson's head, or possibly been spirited into a novel by P.G. Wodehouse.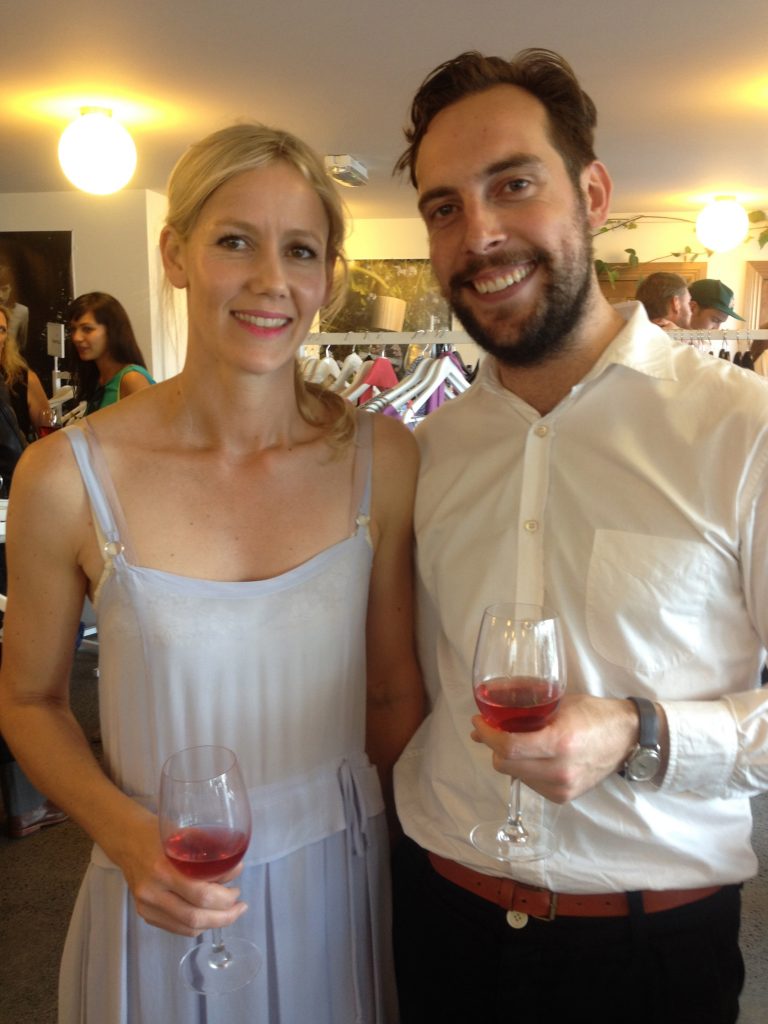 I met Simon about 13 years ago after he'd been on a trip to Russia with my friend's brother, as part of a degree in Political Studies (which, incidentally, Pound did not complete. He has five papers to go on his BA and is halfway through a Law degree but says that status is likely to be permanent. What with the burgeoning label and three small children, who can blame him?).
At that time Simon was a liveried bartender at Crow Bar and on any given night of the week, we could all be found down there nursing a cocktail or few. Upon his eventual resignation, he hosted a large party at the bar and everybody willingly paid $10 on the door to go toward his colossal tab.
Even out of uniform he was already a snappy dresser and later worked at Crane Brothers and Working Style. He also hosted a show on bFM and then moved to television. Meanwhile, his father is a Shakespeare scholar and his brother a budding painter/sculptor, who works part-time as an impeccable waiter at The Grove. The brothers Pound have five step-siblings and the eldest is an art historian, while the youngest is also an artist.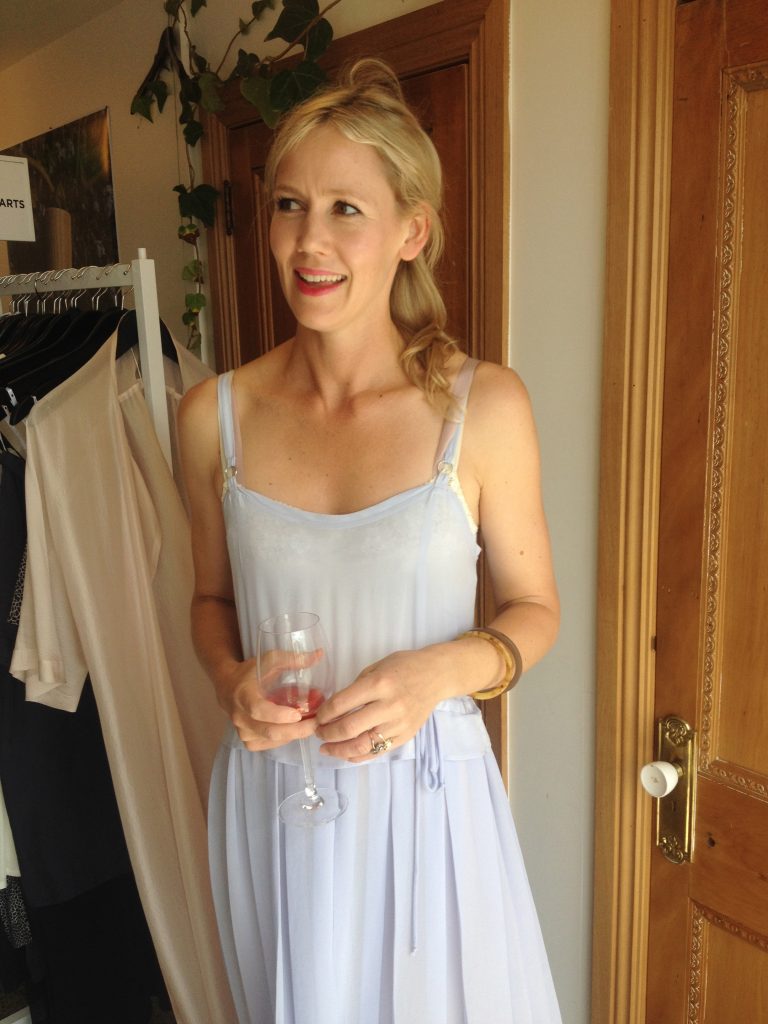 So though Ingrid is responsible for the clothing, and no doubt has an interesting family tree and CV of her own, I'd say the brand is also an apt reflection of her partner: well-schooled, with pedigree in spades, and a certain amount of savoir faire.
I own only two pieces, both silk, and at first they seem precious and you want to reserve them for your Sunday Best. The dress got an outing at a summer wedding in Hertfordshire, while the top accompanied me to High Tea at Claridge's.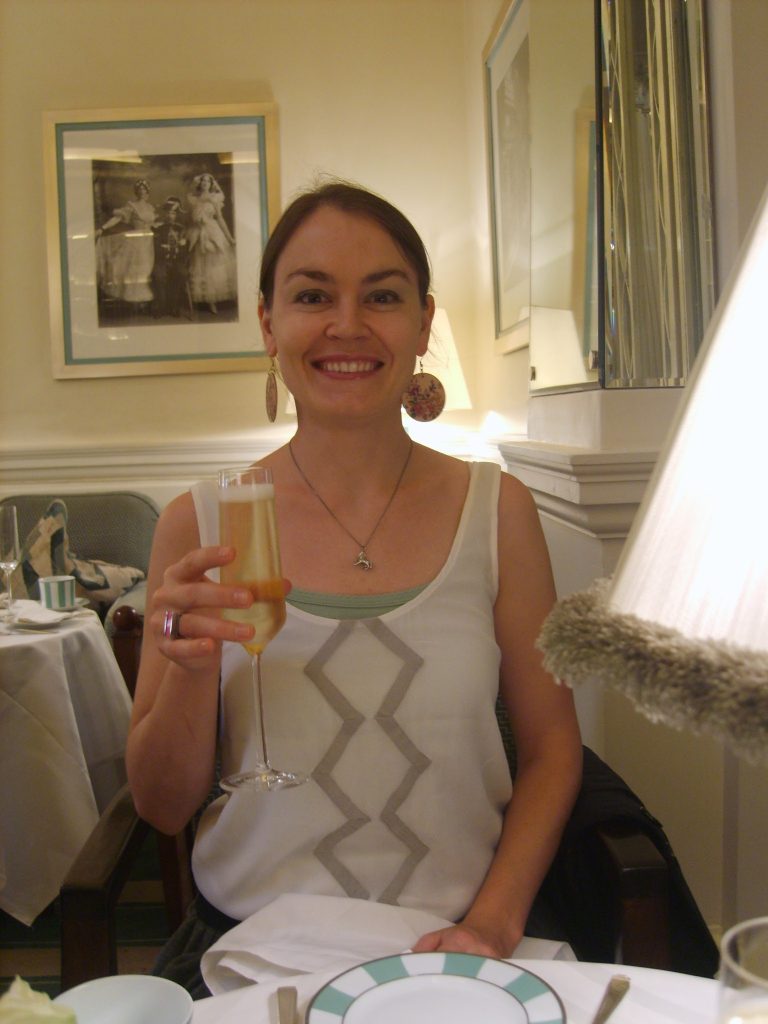 But then you realise the clothes are damn comfortable and feel lovely, and you give yourself permission to slip them on anytime. They're formal and functional enough to wear in an executive office, yet playful and durable enough to wear to a picnic.
I also love the perfume – the very first note is of slightly sweet citrus but this quickly shifts to an earthy, botanical vibe. The two then linger on in happy synchronicity. I would luxuriate in wearing it myself and it will make a great gift for my mother – not because the scent is more suited to a (slightly!) older woman, but because she's said her preferred fragrance is "woody" and though I visit Smith & Caughey's most weeks for a squirt of something, I have yet to find something that fits the bill. The closest would be Comme des Garcons (available in Auckland at Wunderkammer) but that is quite masculine; Bergamot Vetyver is more feminine and yet still unisex.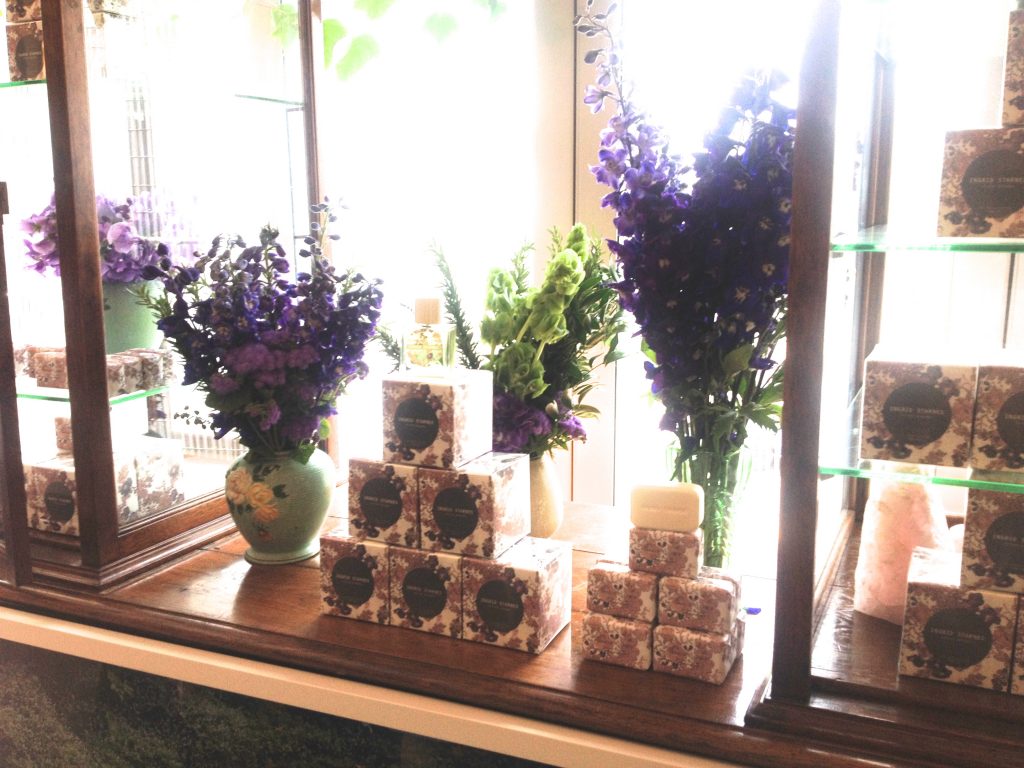 To be bedecked in clothes – and now a fragrance – of Ingrid Starnes' calibre is to be a modern woman, yes, but one who has the confidence which comes from knowing your heritage, so that you may exude true class. And that's what great artistry has always been about.
Visit the store on Teed Street and prepare to be charmed.