Tonight Bulletproof releases his 5th studio album with a party down at Ink Bar on K Rd. It will no doubt be a great night – full of fans, and pulsating with quality music.
But the combination may strike some Auckland clubbers as incongruous. Isn't Bulletproof a drum n bass DJ, and isn't Ink a house bar? In fact, neither description has been accurate for some time.
Jay Bulletproof may have started out as a drum n bass DJ named Pots, but his set at the Coherent closing party a few months ago was absolutely nothing like the straight up dnb that State of Mind rolled out afterward, and nor did it resemble Timmy Schumacher's edgy breaks.
Instead it was eclectic and slightly down tempo, bringing to my mind the English duo Chicken Lips. Excited, I asked where else Jay had been playing recently – he said nowhere; he'd been staying at home working on his music and most of what he'd played had been his own productions. To get a feel for it, watch the short video about his latest album #Listen on YouTube. My pick is the crack house number, The Warning, which was released late last year.
That night Coherent closed its doors, and though gigs there were frequently under-attended in recent years, it still marked another black hole in Auckland's ever-shrinking club scene. With the closure of Fu in 2011, bass music lost its spiritual home, while techno purists have been starved for years. A few bars around town host good house parties (Cassette, Flight Lounge, 1888, The Roxy) but I think their music policies are too varied on other nights (and their crowds too indifferent) for any of them to be considered bastions of the genre.
Club-wise, Code and 4: 20 are still going, and then there are newcomers Goldfinch and Vault. But whether by default or design, it seems Ink has become the home of underground electronic music in this city.
To work as a music hub, a venue can't just be the appropriate size, with a suitable soundsystem, and a bit of booze in the fridge. It really comes down to the owners, or if they're hands off, then the management. Professional DJs need to earn a crust and may deign to play anywhere that'll meet their fee. But they won't hang out afterwards. Customers, DJs and promoters are drawn to clubs where the hosts have a similar mindset and value the same thing, namely, the music. In addition, they have to run a tight enough ship that everybody makes some money, and the partygoers have a good time.
This is a key reason why Bulletproof threw his release party at Ink and also why State of Mind have recently shifted their monthly drum n bass night, Bad Habits, to the club. Ink owner Andrew Meek has forged strong friendships with many key DJs and promoters over the years and says he's open to the best of them bringing different genres to his bar. The diverse policy will apply to Fridays only, however. Saturdays will remain reserved for the house heads.
State of Mind's Patrick Hawkins said Bad Habits is their first attempt at a regular club night, and was started as a response to the ailing scene.
"We've always promoted SOM music nights and tours, but they've been sporadic. We thought Auckland could benefit from a monthly dnb show that had big names playing, both local and international. The amount of dnb club nights had dropped off in Auckland and we decided we needed to do something about it. Regular local nights are really the foundation of a healthy scene within a music genre. Well, we think so anyway!"
I wholeheartedly agree. Auckland has never had superclubs like Cream, Ministry of Sound, or Amnesia – corporate brands that draw distinct tribes of fans. But over the years there have been loads of quality nights that have amassed a staunch following.
I started clubbing in 1995 when jungle was in full swing. Every weekend there'd be good gigs happening somewhere in the city, whether they were at established bars like Squid and Papajacks, or some smoke-filled, camo-draped bunker in an undeveloped corner of the viaduct.
Then in 1996 came The Breakz at Calibre, giving jungle/drum n bass a weekly home. The fixed lineup was Aaron, Riddle, Presha and 48 sonic but a bunch of others were in the same class. I especially liked DJ 8, while one of NZ's best music presenters, Nick D, began his DJ life as Trick D. And of course there was Pots. The internationals were also coming thick and fast, my favourite being Grooverider at the Box. But if that wasn't your thing, you could go to the club on Wednesdays for a euphoric night of Brit Pop.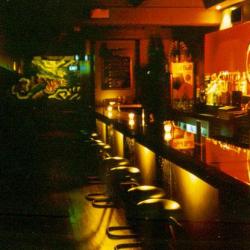 A few years later and the drum n bass crew had shifted to Fu on Queen Street but the bar also represented hip hop,  techno and tech house. You could shoot some pool on a Tuesday and be sure to hear excellent tunes. Alternatively, techno fans could rely on the Analog party for a fix, held in that little bar off the Control Room.
Meanwhile, undergound house had practically gone mainstream and much fun could be had hopping around an array of great venues. Aside from Calibre and Ink, there was Nsomnia and Herzog on K Rd, plus Supper Club was an acceptable place to go in the mornings. Downtown had the Wyndam St Bowling Club, Centro, Grand Circle and Coast. Then there were the super parties at the Civic, or the mighty St James (where apparently the Professor once held court with his own soundsystem set up in a cleaner's closet).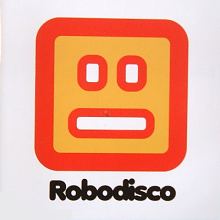 Lightspeed was at its peak at this stage, with their flagship party Robodisco often featuring DJs from Manchester's Paper Recordings. Like Calibre's membership cards, the keyrings were a coveted item. Smaller parties nights like Dark Riders and Sinister Sounds pushed the envelope in terms of both music and décor, and the best pre-parties were up at the Metropolis. Heady days indeed.
Track forward another few years and with most of these venues shut, Ink/Coherent continued to play host to a bunch of quality nights. Electric and Aural Trash at Coherent were huge for years, while crowd favourites at Ink came courtesy of Philippa and Ange, with their respective parties Chicago Disco and Bump. Now both these ladies have split town but Sonik Tonik, Beatstreet and Free Thinkin still feature left-of-centre aural fare, while Andy Vann consistently draws a crowd to whatever house night he puts his hand to. Elsewhere, Phil Tee's Saturday party at tiny venue Tiki Hut showcases the best house and techno DJs this city has to offer.
A few small clubs does not a big scene make, but it's sure better than nothing. Let's hope more venues start pushing proper electronic music, and more promoters perfect the art of making punters feel that the night belongs to them. Because without a crowd, you aint got a party.