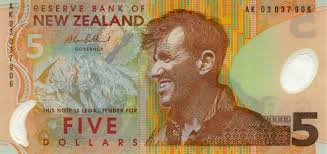 I'm as happy as the next man to spend $100 on a spot of fine dining, or $30 on a nice main course, but when it comes to eating out on a daily basis, I like to spend as little as possible. In my extensive wanderings around the CBD, Newton and Ponsonby, I've discovered a few cheap gems – essential for a constant grazer like myself.
Lorne St – Chinese hole in the wall. A lady sits behind a counter that has six varieties of Chinese food, served on rice for $5. I've only tried the tofu and it was good but a little too spicy for me; an even cheaper treat lies in the warmer to the right: sticky rice dumplings for $1 a pop.
Lorne St – Asian little bakery. Near Wellesley St you'll see the busy pancake stall (worth a try but a bit of an empty carb regret) and next door is a little cake shop where you'll find lovely little egg tarts on the counter, also $1.
Victoria Street West – Kebab shop. Just next to the photo shop, opposite Subway, these guys have done a good job redesigning their shop so it's bright and clean. I often stop in a for one or two falafels, which they sell individually for $1, with your choice of sauce.
Albert St – Sumo Sushi. There are dozens of sushi joints in the CBD but these guys would be my pick for an onigiri (rice balls). They come in tuna/mayo, or teriyaki salmon or chicken, and the restaurant backs onto St Patrick's square, which has got to be one of the nicest picnic places in town. For rolled sushi, I go to Sushi Pac in the old National Bank tower, or the place in the little walkway next to Wendy's, for individual $1 pieces.
Albert St Indian dairy. Near Victoria St, heading toward Aotea Square but on the right, you'll find a guy selling punnets of food like you get in Sandringham. Manchuri chicken/69/Biryani etc for $6 with rice.
Symonds St – Bok Choi noodle place. Their daily special is $5 for a box of noodles topped with your choice of fresh vegetables, meat (I usually have tofu or none) and sauce (laksa is good but rather sweet). This is then wok fried briefly so it's hot but still crunchy.
Symonds St – Ramen Do. They do half-size donburi for $6. It's definitely worth spending the $12-$14 on a full bowl of noodles though!
Symonds St – Bian Sushi. They do a bowl of salad and a brick of tofu with sesame dressing for $6.
Newton Rd – Lunch Bar. This place is known for sandwiches and pies and other blue-collar fillers but the owners are Malaysian (I think) and their clear chicken and vegetable soup (which I have without the chicken) is a light delight for $5.
Ponsonby – Il Bucco pizza. A slice is $6 and all the toppings are delicious but I'm a particular fan of the Italian sausage, on spinach or potato – doesn't matter.