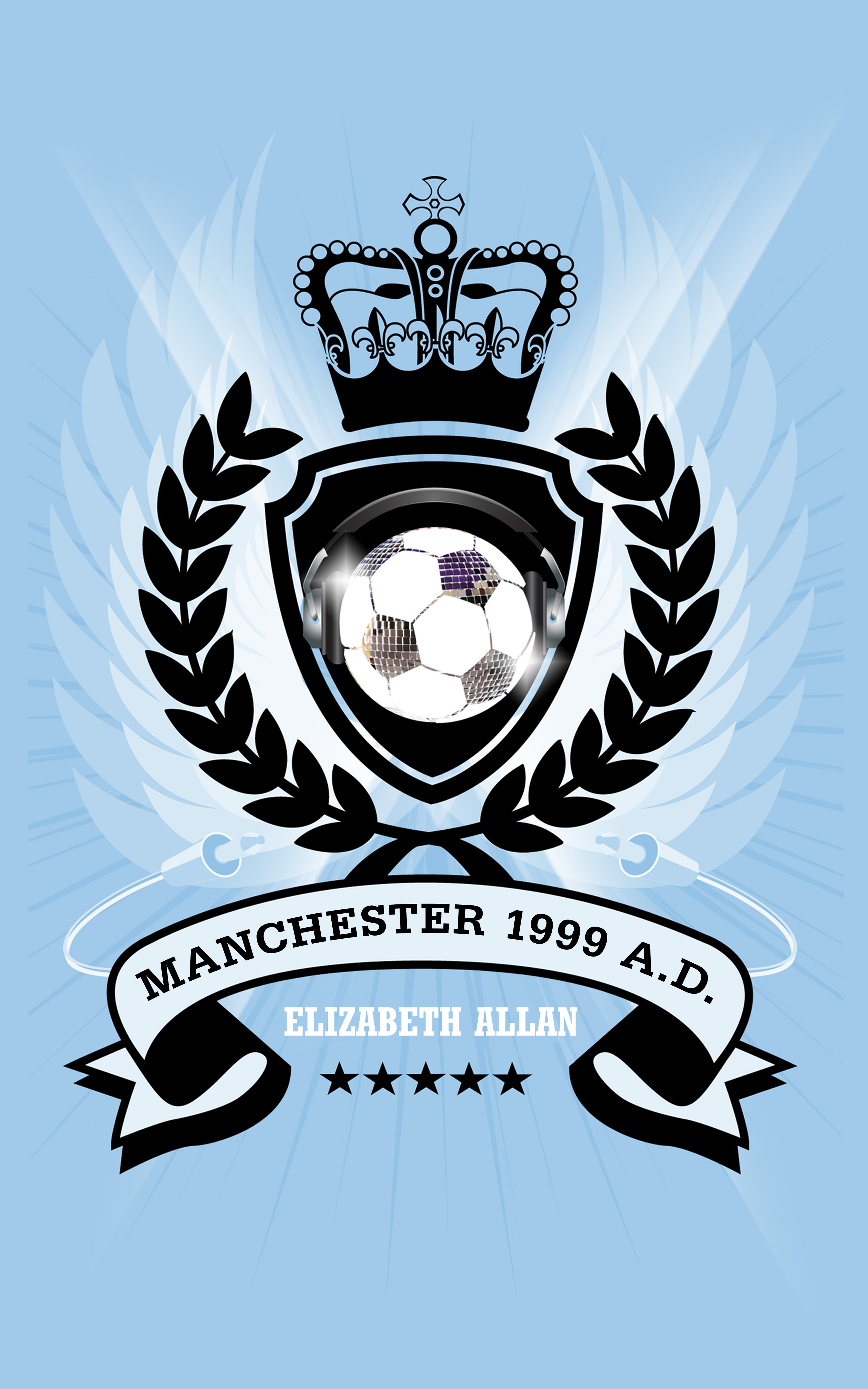 Manchester 1999 A.D.
Written: 1999–2003
Status: available on request
Sex, drugs, and rock n roll.
This novella is set in the exact six-month period I lived in Manchester, from December 1998 to May 1999, and every chapter takes place on a match day of Manchester City Football Club, when they were in the Second Division (two below the Premier League). I went to all the home matches in this time, walking to Maine Road from where I was living in Fallowfield.
I moved to Manchester because I loved the city's musical history (Joy Division to the Hacienda to Oasis) and I chose to follow Man City because I didn't want to go with the popular option, Man United, who were always at the top of the league. I also like blue more than red.
I wrote this book because at that time certain circles of people seemed to believe that maybe, just maybe, a new Christ would reveal himself/herself at the dawn of the new millennium. I thought it would be funny if it was a typical Mancunian guy: dry of wit, into club music as much as bands, and part of a cool clique (who end up divided over the meaning of the miracles he starts to perform).
A Mancunian poet had a similar idea: God is a Manc
I didn't make any friends in Manchester and had very little money, earning under five pounds an hour as a kitchen assistant or receptionist. The worst was when I did a double shift serving breakfast slop, first at a hospital and then a backpacker's. Getting up at 6am in the dark and snow was the worst!!! But I didn't drink much at that time so going out by myself was relatively cheap. I went to as many venues and gigs as I could, and so all the nightlife in my novel is also based on fact.
When I eventually returned to New Zealand I was lucky enough to fall in with an old-school rave crew of English guys, one of whom was from Manchester and the other from neighbouring Salford. Together we ate curry, drank wine, and watched Coronation Street most nights for the next couple of years. That was how I kept developing my ear for the many Manchester accents that I tried to render in this book—for better or worse—like Irvine Welsh did for the Scots.
This book is not for the faint hearted!
Below are the chapters, showing the MCFC matches and scores, when they were in Division Two. In my book, I predicted they would return to the top but I didn't know they would utterly dominate thanks to Abu Dhabi money!
CHAPTERS
1. Monday, 28 December 1998
Manchester City 2 Stoke City 1
2. Saturday, 2 January 1999
FA Cup Third Round 7
Wimbledon 1 Manchester City
3. Saturday, 9 January 1999
Blackpool 0 Manchester City 0
4. Saturday, 16 January 1999
Manchester City 3 Fulham 0
5. Saturday, 23 January 1999
Walsall 1 Manchester City 1
6. Friday, 29 January 1999
Stoke City 0 Manchester City 1
7. Saturday, 6 February 1999
Manchester City 3 Millwall 0
8. Saturday, 13 February 1999
Bournemouth 0 Manchester City 0
9. Saturday, 20 February 1999
Manchester City 2 Macclesfield Town 0
10. Saturday, 27 February 1999
Chesterfield 1 Manchester City 1
11. Saturday, 6 March 1999
Manchester City 0 Northampton Town 0
12. Tuesday, 9 March 1999
Burnley 0 Manchester City 6
13. Saturday, 13 March 1999
Manchester City 1 Oldham Athletic 2
14. Tuesday, 16 March 1999
Manchester City 2 Notts County 1
15. Saturday, 20 March 1999
Colchester United 0 Manchester City 1
16. Saturday, 27 March 1999
Reading 1 Manchester City 3
17. Saturday, 3 April 1999
Manchester City 1 Wigan Athletic 0
18. Monday, 5 April 1999
Preston North End 1 Manchester City 1
19. Saturday, 10 April 1999
Manchester City 4 Lincoln City 0
20. Wednesday, 14 April 1999
Manchester City 2 Luton Town 0
21. Saturday, 17 April 1999
Gillingham 0 Manchester City 2
22. Saturday, 24 April 1999
Manchester City 1 Wycombe Wanderers 2
23. Saturday, 1 May 1999
Bristol Rovers 2 Manchester City 2
24. Saturday, 8 May 1999
Manchester City 4 York City 0
25. Saturday, 15 May 1999
Division Two Semi-final Play-off First Leg
Wigan Athletic 1 Manchester City 1
26. Wednesday, 19 May 1999
Division Two Semi-final Play-off Second Leg
Manchester City 1 Wigan Athletic 0