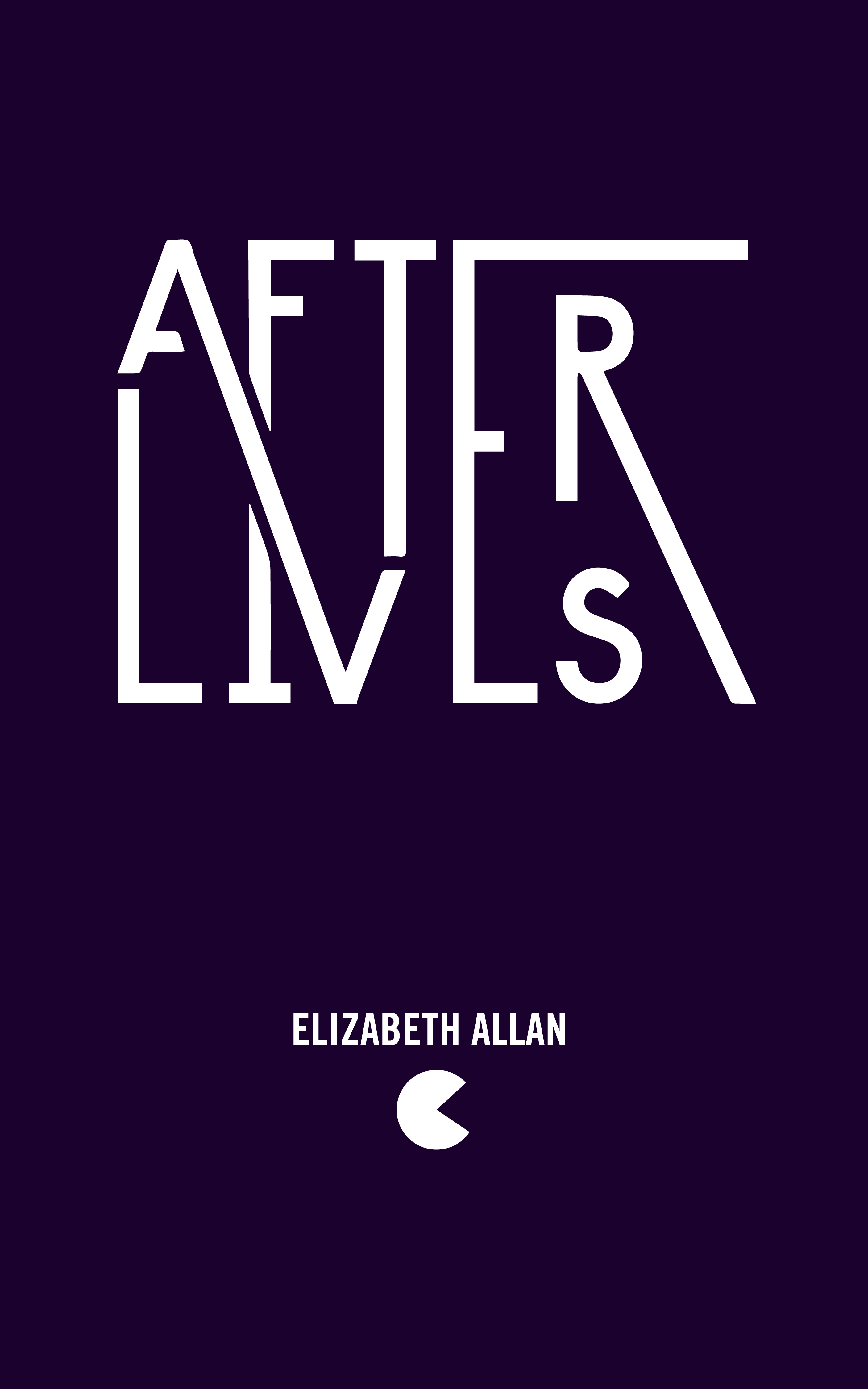 Afterlives
Written: 2011–2013
Status: available on request
For people who would spend their last days dancing.
In the same way I had kinda hoped Jesus would show up for the Y2K festivities, part of me had hoped the Mayans would be proven right and Earth would implode come 2012. So in 2011 I decided to throw my hat in the ring and depict a world gone wrong, drawing on the city and characters I had already created in Afterhours.
A rigid and stylized structure has been the foundation of my novels so far and for Afterlives I opted for a four-act format, with each act having its own tone and focus.
Act One catches us up on the last nine years at the club, since Afterhours was set in 2003. These snippets are interwoven with the story of a teenage girl running away from her gated community.
Act Two is a somewhat unsetting account of that girl's first few nights on the other side of the river, in the People's Republic of Vermaine.
In Act Three the crew at the club reluctantly allows her to stay. Disaster strikes shortly after.
Act Four sees seven characters die and I send them each to a different version of the afterlife, from zilch—ashes to ashes, dust to dust—to reincarnation, to a take on Christian heaven and hell. I read a few books for this section and included a bibliography up front of the book:
REFERENCES
Bradley, Lloyd (2000), Bass Culture: When Reggae was King, London, Viking.
Brian, Denis (1996), Einstein: A Life, Canada, John Wiley & Sons.
Browne, Sylvia (2008), Temples on the Other Side: How Wisdom from "Beyond the Veil" Can Help You Right Now, London, Hay House UK Ltd.
Cathcart, Thomas and Klein, Daniel (2009), Heidegger and a Hippo Walk Through Those Pearly Gates: Using Philosophy (and Jokes!) to Explore Life, Death, the Afterlife and Everything in Between. New York, Viking.
De Lange, Nicholas (2000), An Introduction to Judaism, Cambridge, Cambridge University Press.
Grosso, Michael (2004), Experiencing the Next World Now, New York, Paraview Pocket Books.
Hawking, Stephen and Mlodinow, Leonard (2010), The Grand Design, London, Bantam Press.
Hicks, J & E with Abraham, CD Recording in San Diego, CA, 1/21/12 and in San Francisco, CA, 2/18/12, San Antonio, Texas, Abraham-Hicks Publications.
Hubbard, Barbara Marx, Humanity Ascending DVD (2007) and Visions of a Universal Humanity DVD (2009).
Kendall, Dr. R.T. and Rosen, Rabbi David (2006), The Christian and the Pharisee: Two Outspoken Religious Leaders Debate the Road to Heaven, originally published in Great Britain by Hodder. First US Edition: New York, Faith Words.
Lal, Vinay and Van Loon, Borin (2005), Introducing Hinduism, Royston, Icon Books.
Megre, Vladimir (1996), Anastasia, from the Ringing Cedars of Russia series.
Photek, aka, Rupert Parkes. (All his music from jungle to drum n bass to house to dubstep and every beat in between.)
Richo, David (1999), Shadow Dance: Liberating the Power and Creativity of Your Dark Side, Boston, Shambhala Publications.
Roberts, Gregory David (2003), Shantaram, Australia, Scribe Publications.
Satan: An Autobiography (2009), as told to Yehuda Berg, New York, The Kabbalah Center.
Steiner, Rudolf (1995), Life Beyond Death: Selected Lectures by Rudolf Steiner, originally published in German in 1987, London, Rudolf Steiner Press.
TenDam, Hans (2003), Exploring Reincarnation: The Classic Guide to the Evidence for Past-Life Experiences, Revised and Updated Edition, London, Rider Books.
Ward, Keith (2002), God: A Guide for the Perplexed, Oxford, One World.