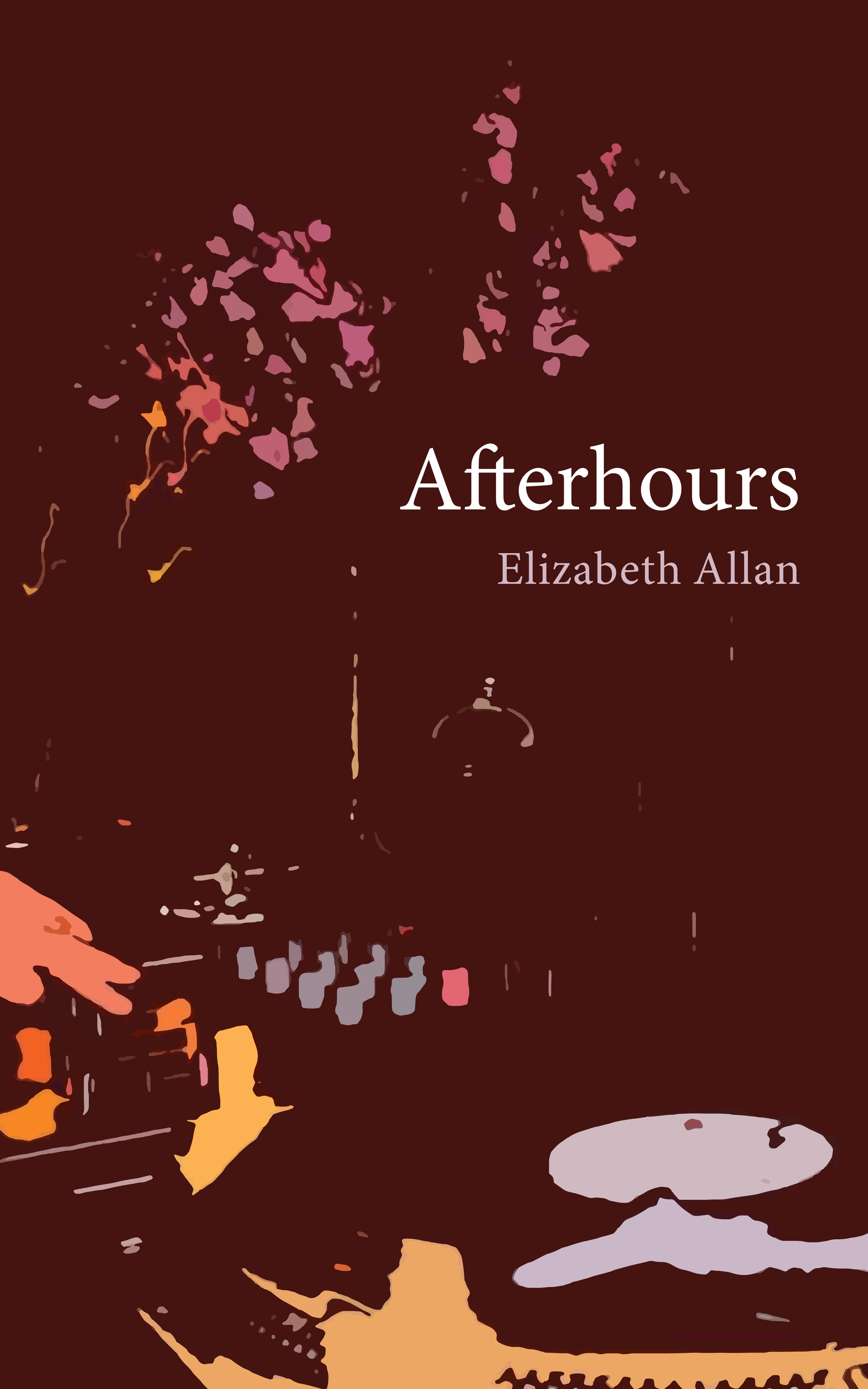 Afterhours
Written: 2003–2011
Status: available on request
An access-all-areas pass to a city after dark.
Between age 15 to 30, no place was more exciting to me than a good nightclub. I tried them all: small, dark, and sweaty, with just a few red lights; sprawling and bombastic, with custom video shows and dancers in cages. Beginning with jungle and drum n bass, I ended up hooked on house and techno too. At first I was an underage novice who kept to myself, and drank black coffee or Redbull to stay up. Gradually I became friends with a few DJs and, at the same time, some of my school friends started going to the biggest/best club events too. I went clubbing in London, Bristol, Manchester, Tokyo, Osaka, San Francisco, and Chicago.
Then back in Auckland I got a job in a club and that's when things got crazy. The staff partied harder than anyone on the dancefloor, and I got to know the ins and outs of promoting and hosting, while watching the technology change from turntables to CD-Js to software like Serato and Traktor. The denouement of my nightclubbing career came in 2011, when I made it into Berghain, Berlin. The club spaces and music were incredible, while the stainless steel toilets—sans seats— were a reminder that ladies were not the star of this particular show.
Inspired by composite movies like Traffic, Bobby, Magnolia and Crash, I set out to write an interconnected narrative featuring eight people who all had a different role to play in a hot new club. I split the book into Side A and B to mimic a record and each character got a chapter on each side: one when they were riding high and one when they were feeling low.
The novel underwent several massive revisions and when I read it now, I feel a little claustrophobic amidst all the first-person internal chatter. But I'm glad to have captured this epic part of my life and taken a snapshot of how things were before gentrification and smart phones took a savage toll on nightclubs across the world, in terms of their ability to stay open and the private subcultures they can foster inside.
Below is the cast of the play:
Characters
MARK ADVOCAAT: Danny Royale's boyfriend. Lives in Seattle and runs dance mag Friction.
TROY ARMANA: Manager of the infamous club Infinite.
VERA ANDERSON: Warrick Anderson's Christian mother.
WARRICK ANDERSON: DJ and party maker since the '80s, now general manager of Dilettante.
GRAHAM BALLANTYNE: Judge at the Valhalla State Court. Friend of Owen Lockheed.
VICTORIA BALLANTYNE: Graham Ballantyne's English wife.
XAVIER BLACK: Breaks DJ and roommate of Ariel Charles. Works at Jack's House record shop.
TAYLOR BRENTFORD: Hip-hop DJ/producer and suitor of Ariel Charles. Hosts Wednesday night party Dirrty.
ARIEL CHARLES: Ex-model turned artist working as door girl/art director at Dilettante.
LUIS CRUZ: Bouncer at Dilettante and boyfriend of Calvin Sloane. WESLEY DANSON: Upcoming music producer/DJ. Hosts the Tech Tues- day party at Dilettante and runs Twisted River Records.
TRUDI FELDMAN: Serena Winstone's sister. Owns a diner in Vermaine. ROB FORD: Young DJ who works at Jump Records. Hosts Thursday night party Nu Blood with Juan Xavi.
MALCOLM FRANK: Dilettante's clean-living bar manager.
BENJAMIN GLENN: Owner of Equine Adventures trekking farm.
MARTHA GLENN: Benjamin Glenn's wife.
GLORIA GOLDSTEIN: Social sciences student and friend of Raquel Marquez.
KATE GRUMETTE: Waitress/photographer and roommate of Ariel Charles.
YVONNE HENDRIK: New York PR machine and friend of Danny Royle.
JOSHUA MICHAELS: Chicago-born house DJ/producer, aka Iz. Makes and plays music with Diz Washington.
MONIQUE MIKOS: Ex maître d' now running Dilettante's door and PR.
RHONA MILES: Fun-loving friend of Ariel Charles and Serena Winstone.
MERVIN KATZENBERG: Owen Lockheed's friend and bank manager.
JANET LINNELL: Manager of Trench Bar. Hosts Monday night party Backstage with girlfriend Lara Robbins.
TRISTAN LJUNGBERG: Old-school Valhallan house DJ/producer.
BEN LOCKHEED: The Lockheeds' 15-year-old son.
LUCY LOCKHEED: The Lockheeds' 21-year-old daughter and friend of Raquel Marquez.
MARGUERITTE LOCKHEED: Wife of Owen Lockheed and celebrated interior architect.
OWEN LOCKHEED: Property magnate and owner of Dilettante.
SAMSON MCFARLANE: Physical Therapy student and friend of Lucy Lockheed.
BILLY MANZAREK: Dilettante's head sound engineer.
RAQUEL MARQUEZ: Global economics student and friend of Lucy Lock- heed. A popular beauty.
MARY MASON: Dilettante's caterer/cleaning boss. Substitute mother of Larry Winstone.
KEVIN MASON: Ex-rancher turned meat packer. Wife of Mary Mason.
PATTY NEVILLE: Mary Mason's friend and bridge partner.
MARTY NEWTON: Hip English hairdresser. Owen Lockheed is a client.
BETTY O'GRADY: Kevin Mason's overweight sister. Lives in Texas.
LLEWELLYN PARANGAUX-MOORE: Law student and friend of Raquel Marquez.
HEATH PETERS: University friend of Larry Winstone.
LARA ROBBINS: Nightclub advocate and girlfriend of Janet Linnell. Hosts Monday night party Backstage.
DANNY ROYLE: Half-Japanese, Baltimore-born DJ, aka Danny Royale. A Friday night resident at Dilettante.
MABEL SKANSAN: Ryan Skansen's misguided mother.
RYAN SKANSEN: Waify busboy at Dilettante, and Warrick Anderson's protégé.
CALVIN SLOANE: Photographer/web-designer and boyfriend of Luis Cruz.
FRANCINE SMITHSON: Warrick Anderson's roommate and confidante.
ETIENNE STEHELIN: Tech-funk DJ/producer, aka Rithma. Raving buddy of Warrick Anderson.
DELROY TERENCE: Jamaican-born, Vermaine-raised roommate of Ariel Charles.
JULIA THOMAS: Sexy, experienced bartender at Dilettante.
CHARLES TULKINGHORN: Owen Lockheed's friend and lawyer.
KYLA WARFIELD: Serena Winstone's club-hopping buddy.
MAURO WATANABE: Warrick Anderson's best friend and Dilettante manager from Wednesday to Friday. Hosted legendary parties through- out the '90s.
LARRY WINSTONE: Ex-banker/lawyer who runs a small finance com- pany with wife, Serena Winstone. Does club security on the side.
SERENA WINSTONE: Sociable lady on the Vermaine scene. Has a huge social conscience.
JUAN XAVI: Young DJ who works at Jump Records and lives with Lara Robbins.